Alex Txikon… when reaching the highest mountain on Earth isn't enough!
In addition to climbing, the expeditions cover also remote and glacial territories like the Antarctic Peninsula and Southern Shetland Islands in Scotland.
Looking for new equipment for your adventure?
Try the jacket and tent comparison tool. Easy, fast, and free!
Fantastic landscapes. Sometimes extreme, sometimes unexplored.
Who is Alex Txikon?
Alex Txikon is a Spanish mountaineer who has summited 11 eight-thousanders mountains, including making the first winter ascent of Nanga Parbat in winter 2016 with Italian mountaineer Simone Moro and Pakistani Ali Sadpara.
Alex has been a member of more than 30 expeditions, and leading most of the winter expeditions, he attempted to climb without oxygen the Everest in winter in 2017 and 2018 and to the K2 in 2019.
"The Naked Mountain. First winter ascent at Nanga Parbat" is the movie that tells the story of an incredible expedition, the conquer of the summit of Nanga Parbat on K2 during the winter season.
Waiting for the premiere, you can watch the trailer. So exciting!
It's easier to describe the difficulty of this historical and successful expedition simply by counting the number of failed attempts before Alex, Simone, and Ali made it: twenty-seven.
If you speak Spanish, you can also read about this incredible expedition: La montaña desnuda. Primera ascensión invernal al Nanga Parbat.
Get in contact with info@alextxikon.com to get one!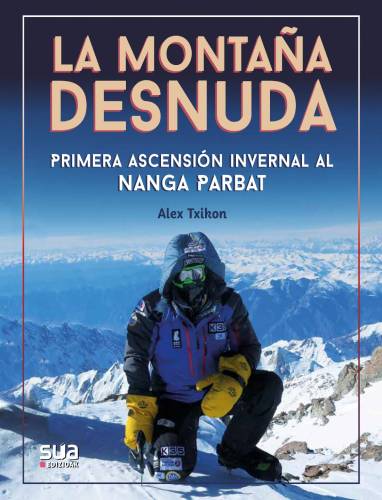 The highest mountains on the planet are waiting for being described by Alex in his stories.
You can follow him on Instagram, alextxikon, on Facebook, and watching fascinating videos on the YouTube channel.
On alextxikon.com, Alex shares his experience, his past expedition, and what's coming next.
Top gear / equipment by Alex Txikon
Alex, what are the gear that you are using and why do you recommend them?
– Trangoworld / Downsuit
– Boreal / Boreal G1 / Boots
– Ferrino / Snowbound 3p / Tent
– Sea to Summit / Alpine III / Sleeping bag
– Garmin / Inreach Explorer and Inreach Mini / Security device
Trangoworld / Downsuit
For sure it is one of the most important items that I use in altitude. Since 6 years ago I'm using Trangoworld brand. For the moment is not for sale, they just make pre-order down suits.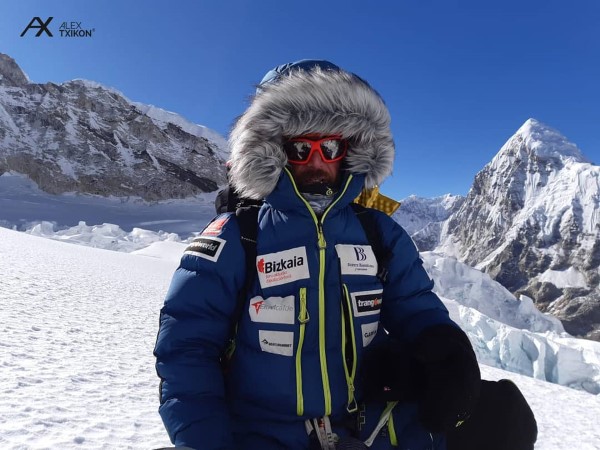 Boreal / Boreal G1 / Boots
Probably the most important gear I use. The altitude Boots from Boreal are 100% handmade in Spain. They're super warm, even warmer than the other brands and models in the market due to their super protected fingers part.
I use Boreal G1 since 8 years ago and with this model, I reached Nanga Parbat summit in 2016 winter.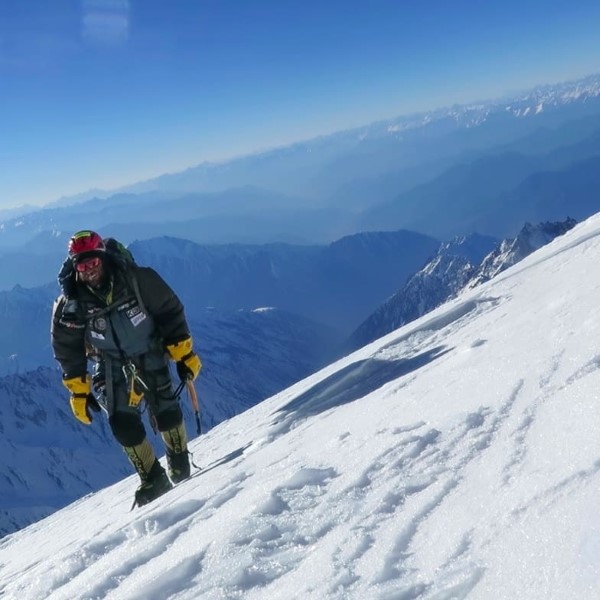 Ferrino / Snowbound 3p / Tent
Since 2 years ago I'm using the Snowbound 3p tent model by Ferrino. During last winter in Everest, the tent remained perfect under 90km/h gusts of winds!!!!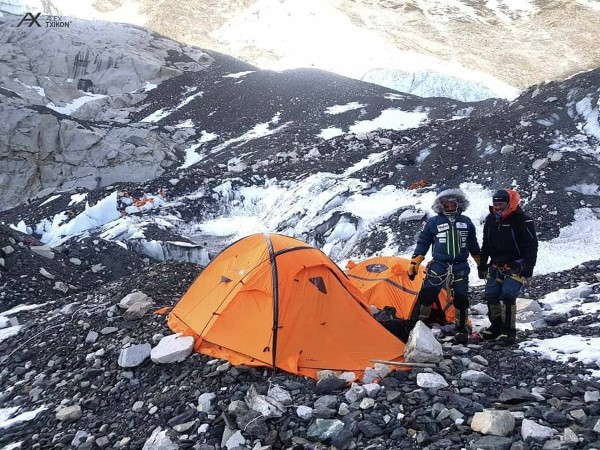 Sea to Summit / Alpine III / Sleeping bag
My Sea to Summit model Alpine III is the sleeping bag I use during the expedition. I've used it in K2 and also Everest. Super comfortable sleeping bag and also really warm. It doesn't have any problem with water condensation, something really important to keep all the time perfect the down warm properties.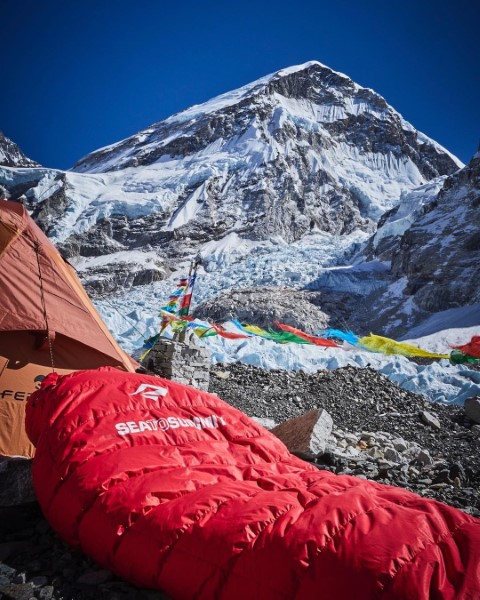 Garmin / Inreach Explorer and Inreach Mini / Security device
For 4 years, I use Inreach Explorer and Inreach Mini, security devices by Garmin that keeps the team connected every second while we are climbing. It's a satellite device that allows us to be located 100% of the time and the most important: we can receive and send text messages in every place on the mountain! Security is one of the most important things for me as a leader and the Inreach device has become the inseparable best friend during expeditions.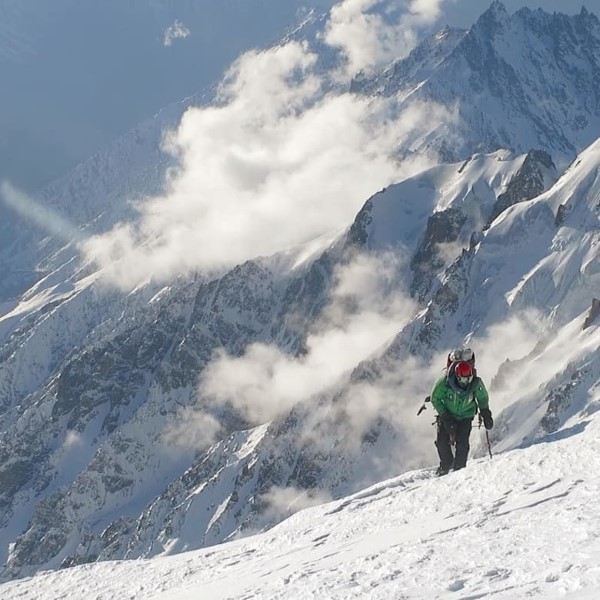 Products details
Boreal / Boreal G1
G1 Expe is a triple layer boot consisting of an integrated outer gaiter, mid layer 'shell' and a removable inner bootie.
The boot is design for extremely cold conditions and high altitude mountaineering: 8000m.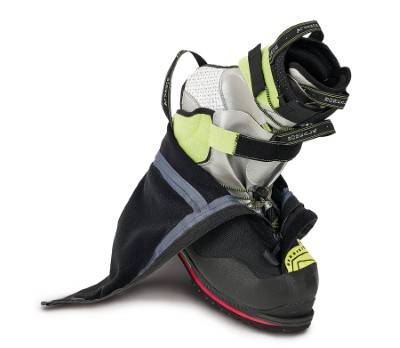 The G1 Expe is the result of an ongoing dedication to make the finest high altitude boots in the world. Boreal understands that at the rarefied extremes of high altitude mountaineering the right equipment can make all the difference and this is why G1 Expe has been carefully designed, field tested and refined to guarantee exceptional levels of performance and reliability, without compromise.
Technical info
Uppers, composed of three layers:
Outer boot, integrated outer gaiter in waterproof and highly breathable material with waterproof membrane and fully thermosealed seams. Reinforcement panels in extra durable and tear resistant material.
Inner boot, bootie made from very lightweight and extremely insulative triple layer laminate. A heat reflective aluminium film is bonded to a durable polyurethane outer layer and insulative EVA foam on the internal side.
Midsole, ultralight Boreal PBG-680 carbon composite midsole with lateral torsion control. Unique Thinsulate® lining for superior underfoot thermal insulation.
Sole, Vibram Betulla super lightweight and highly insulative outsole in special low density EVA / rubber mix.
Weight: 2610 grs./pair (size 7 UK).
Website: Boreal G1 Expe
Ferrino / Snowbound
The Ferrino Snowbound model is a tent designed for mountaineering and ski-mountaineering expedition and built to provide top performance when it comes to wind resistance, thanks to a system of reinforcements on the perimeter structure (RB) and to its geodesic shape.
This tent is the ideal shelter for professionals facing expeditions at high altitudes or on glaciers, in base camps, or areas with lots of exposure to wind and extreme weather conditions.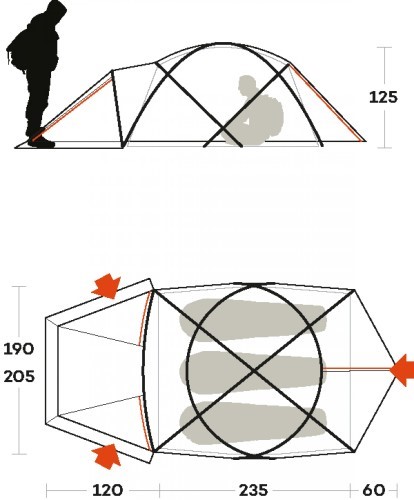 Technical info
Materials: Flysheet in 50D, 80 g/m2, Polyester Ripstop coated with polyurethane, waterproof to 4.000 mm. Flysheet with reinforcement band on the perimeter in 210D. The floor is 70D, 95 g/m2, Polyester coated with polyurethane, waterproof to 8.000 mm.
Poles: Poles in 7001 T6 tempered aluminum alloy: light, strong and elastic.
Entrance and ventilation: 2 vestibules.
Weight: min 5.3 Kg – max 5.9 Kg
Website: Ferrino Snowbound 3p
Sea to Summit / Alpine III / Sleeping bag
Alpine III sleeping bag by Seat to Summit is designed for high altitude mountaineering and arctic conditions, the contoured mummy design delivers efficient insulation, while the updated expedition sizing provides space for extra clothing to be worn inside the bag.
Website: Sea to Summit Alpine III
The anatomically shaped and oversized foot box can comfortably accommodate boots when necessary.
Designed for extreme cold and high-altitude conditions.
RDS 850+ Loft Premium Goose ULTRA-DRY Down™ for maximum insulation value
Vertical baffles over the chest section ensure the down insulation cannot migrate or shift to the outside of the bag during sleep, creating cold spots
Snug panelled hood maintains maximum warmth with minimal adjustment

An oversized zipper draft tube is fitted with the lightest and stiffest anti-snag materials for effortless operation and to prevent heat loss through the zipper
Oversized neck draft tube with a dual adjustment system for even cinching and maximum warmth
Side block baffle with 60/40 fill ratio keeps more down on the top of the bag for maximum insulation
The waterproof/breathable NanoShell™ fabric protects against wind and moisture
YKK #5 side zip has two sliders for easy access and extra ventilation
Garmin / Inreach Explorer and Inreach Mini
Website: Garmin inReach Explorer and inReach Mini
You may venture off the grid, but you can still stay in touch — as long as you're carrying an inReach Explorer+. These handheld satellite communicators are designed for the outdoor enthusiast who wants to roam farther and experience more — without compromising their loved ones' peace of mind. From backcountry experiences to international adventures, inReach provides communication, location sharing, navigation and critical SOS functions for anyone who loves getting away from it all, on land, water or in the skies.
Communicate globally
Using the worldwide coverage of the Iridium satellite network, these go-anywhere portable devices let you exchange text messages with any cell phone number or email address — while using GPS to track and share your journey's progress. You can also post to social media or even communicate inReach-to-inReach in the field.
In case of an at-risk situation, you can also use inReach to trigger an SOS to the 24/7 monitoring center, text back and forth about the nature of your emergency, and receive confirmation when help is on the way.
inReach Explorer®+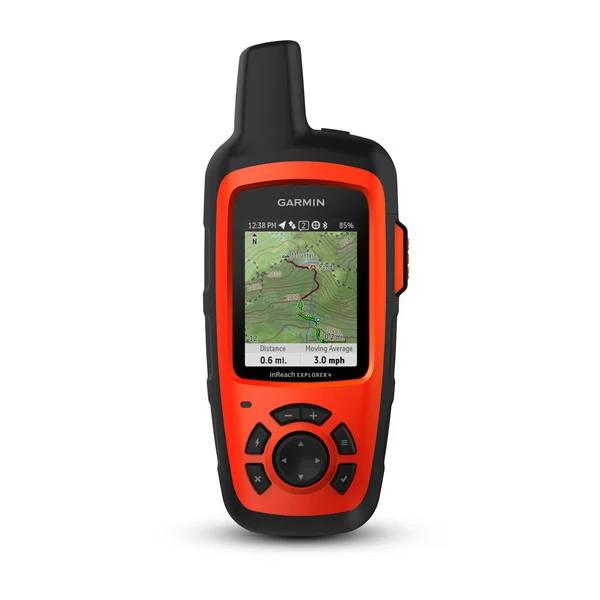 Satellite Communicator with Maps and Sensors
inReach® Mini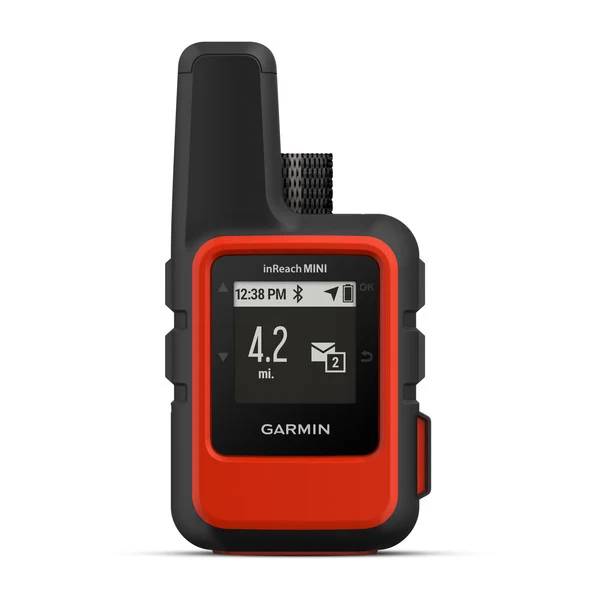 inReach Mini is your go-to connection for maintaining off-the-grid contact. It's a palm-sized satellite communicator for adventures where size and weight matter.