Benjamin Guigonnet is an Alpinist and in 2018 received the Piolet d'or 2018.
Piolet d'or is an annual mountaineering award given by the French magazine Montagnes and it is considered mountaineering's highest honor and dubbed as the "Oscars" of mountaineering and climbing.
When you received it, it means that you have accomplished something really extraordinary.
After two failed attempts in 2015 and 2016, the third attempt was successful, and, in 2017, with Hélias Millerioux and Frédéric Degoulet, Benjamin opened a route on the south face of Nuptse, in Nepal, without oxygen. With this achievement, the tree adventurers have been awarded the Piolet d'or in 2018.
Now, Benjamin is a UIAGM mountain guide and you can follow and contact him on Instagram or Facebook.
Top 3 gear
Benjiamin, what are your top 3 gear?
These are my favorite gear, perfect for Alpine climbing:
– Simond, tent, Makalu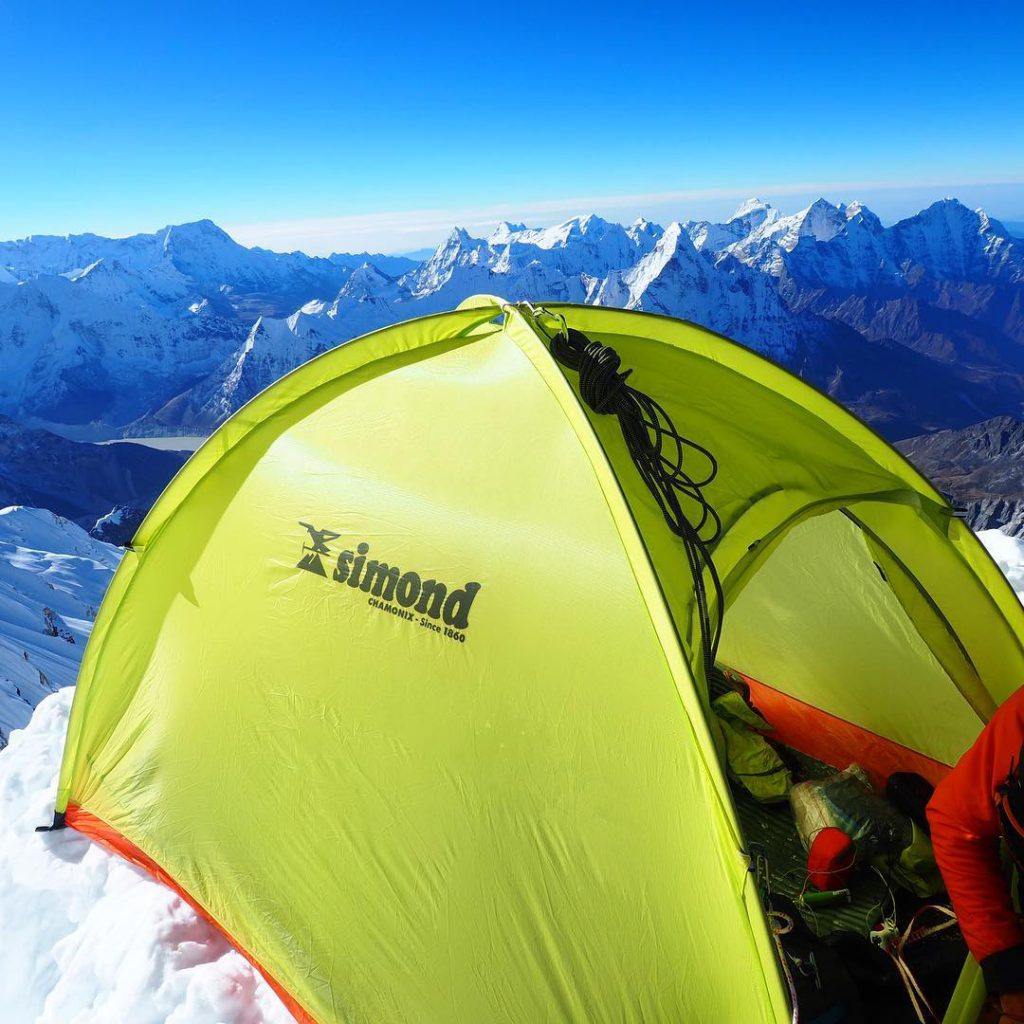 – Simond, backpack, sprint 33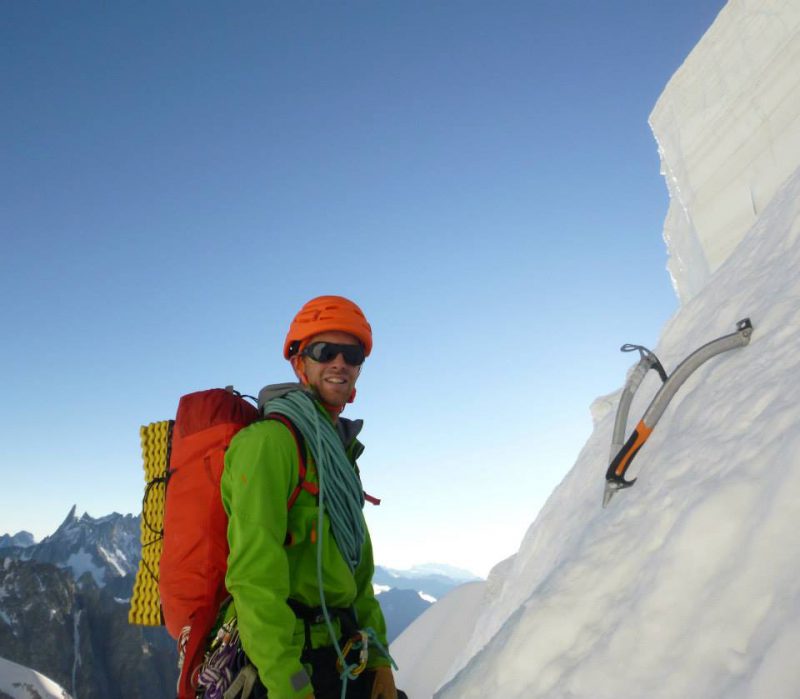 – BlueIce, harness, Choucas light
1. Simond Makalu
Makalu, by Simond, is a four-season tent designed to Base and altitude camp tents for 3 mountaineers, suitable for all weather conditions.
It is highly effective for withstanding high winds and bad weather at high altitudes. Comfortable and practical with 2 entrances and porches.
Features:
– Geodesic shape, aluminum poles mud flap.
– Waterproof silicone flysheet (2000 mm), PU groundsheet (5000 mm).
– Quick pitching: outer sleeves on the flysheet, suspended inner tent.
– Two entrances with mosquito net.
2. Simond Sprint
Simond Sprint is a minimalist and functional backpack and it is ideal for fast mountaineering races over 1 or 2 days.
Volume: 22 liters.
Weight: 235 g
Dimensions: 45 cm. Width: 26 cm. Depth: 18 cm.
Carrying: Foam shoulder straps for good carrying comfort. – Adjustable and removable chest strap. – Adjustable and removable hip belt. – Two gear loops on shoulder straps. Backeva foam back.
Accessories: Two ice-axe loops. – Adjustable over-the-top strap to compress the bag or secure a rope. – Four webbing loops at the sides and two daisy chains at the front for adding gear (cords for compression straps, carabiners, helmet, etc.). – Hydration pack compatible: 1 hanging hook, drinking tube hole on the shoulder strap. – Grab handle.
Pockets: Large external zip pocket on the front for accessories (phone, map, GPS, etc.), 20 x 24 cm. – Internal zip pocket with a key hook, 24 x 18 cm.
Opening system: Ultra-quick opening with the "Easy Access" system. – Flap to protect the contents of the bag.
Fabric: Main fabric: 100 denier Ripstop polyamide / Excellent balance between weight and durability.
Simond: 22 liters sprint
3. BlueIce Choucas Light
The Choucas Light harness is probably the world's lightest harness you can put on with feet on the ground and with independent opening leg loops.
Weighing 84 grams for Small size, it is lighter than a smartphone and, once folded, as compact as a headlamp.
Features:
Can be put on/off with skis/crampons on, feet on the ground
Tying loops, with adjustable clip backup
Independent leg loops opening system with secured aluminum buckles
Two gear loops
Two ice screw keepers
Minimal weight: 84g (S), 89g (M), 93g (L)