We are crossing the States with Rickey Gates.
Stay comfy on your couch, it's time to watch something great and read the pages of an epic long journey.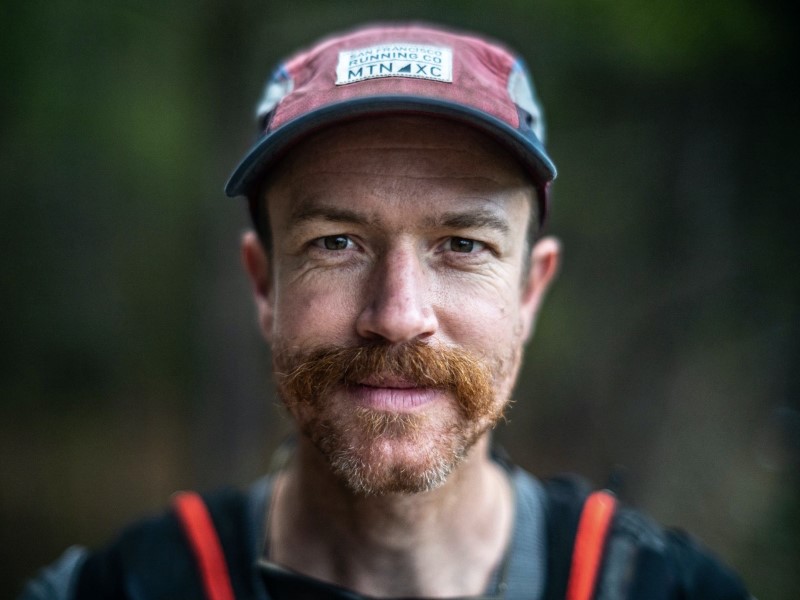 Who is Rickey Gates
Rickey Gates is a professional runner, he has run races on all seven continents, but mainly Rickey is an adventurer and an inspiration.
In 2017, Rickey crossed his homeland, the United States, running from East to West, a 3700-mile (6000km) journey from South Carolina to San Francisco.
Transamerica is the title of the movie about this crazy adventure.
I hope your pop corns are ready…
During his five-month run, he encountered people and places that changed his life, which you can read about in Rickey's new book, Cross Country: A 3,700-Mile Run to Explore Unseen America.
The book acts almost like a journal, combining the stories of his journey accompanied by hundreds of photos that he took on his run.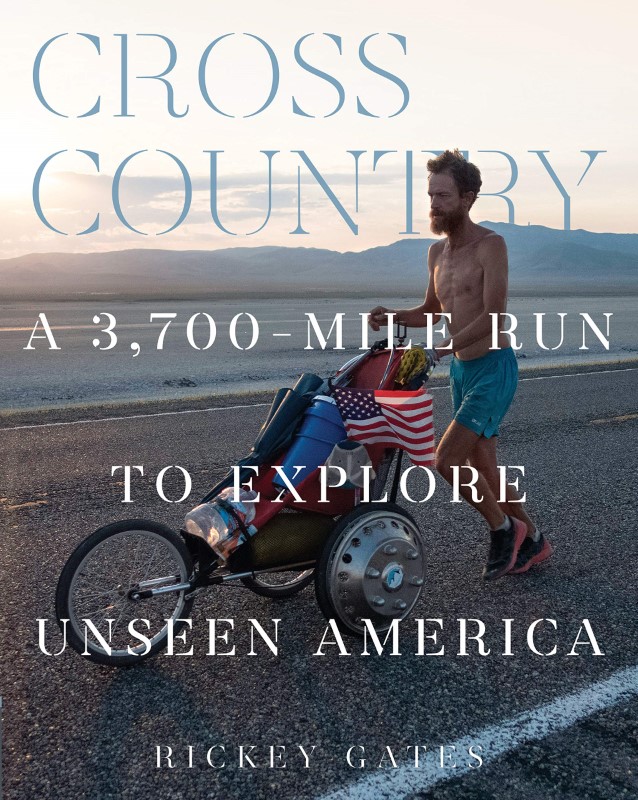 If you can't meet Rickey on the street, most likely you can follow him on Instagram, Facebook, and on rickeygates.com where you can discover more about his two projects: Run-Bus-Run and Run-Hut-Run.
Top 3 gear
Rickey, what are your top 3 gear and why do you recommend them?
My three favorite pieces of gear are:
1. Nagata Speed Blade sunglasses by District Vision – super light, top frame so that there is no break in the vision for the stones ahead and below you.
2. I love the Salomon ADV SKIN 8 vest for long days out in the mountains.
Throw the quiver on the back for your favorite pair of collapsable poles and you'll never have to go home again!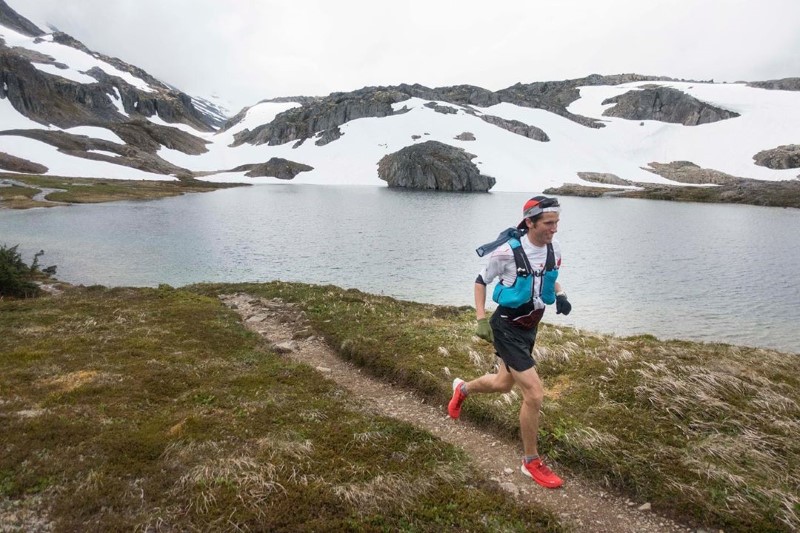 3. For shoes, I love the Salomon S/Lab Ultra 3 for long miles and the transition from road to trail and back to the road.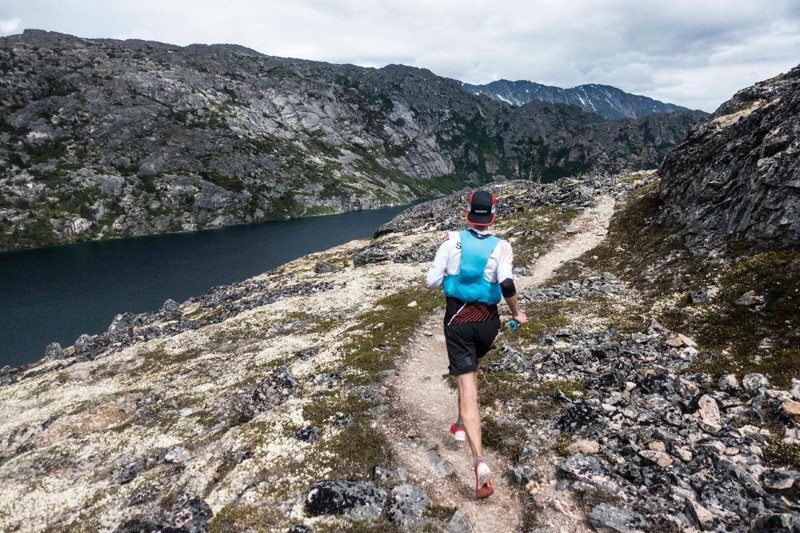 Product details
District Vision / Nagata Speed Blade
District Vision's performance eyewear system was developed over a two-year technical testing period involving New York City athletes and Japanese engineering. With features and design meant to protect your eyes when running, finished with stylish looks that blow most running shades out of the water.
Features:
Lightweight, comfortable, and designed for speed
D+ lens technology constructed from a proprietary polycarbonate that's shatterproof and anti-scratch
Lenses coated with anti-reflective coating and oleophobic treatment to make them water and oil repellent
Hypoallergenic nose pad and temple tips are fully adjustable for a secure and comfortable fit
Frames compatible with prescription lenses
Includes a high-grade microfiber running pouch
Tested by New York athletes and made in Japan
Product link: Nagata Speed Blade
Salomon / ADV SKIN 8
The ADV Skin 8 is a lightweight, feature-laden vest that's great for big days in the mountains. With plenty of unique storage solutions and a decent price, this is a smart alpine piece.
Specs:
Hydration solution included
Soft flask included
Volume scale: 6L > 10L
Back Length: 37 cm / 14.5 in
Volume: 8 liters
Weight including accessories: 331 grams / 11.8 oz
Dimensions (L x W x D): 37 x 18 x 9 cm / 14.5 x 7 x 3.5 in
Reference size: S
Product link: ADV SKIN 8 / ADV SKIN 12
Salomon / S/Lab Ultra 3
The Salomon S/Lab Ultra 3 occupies a unique spot in Salomon's line up. While most of their S/Lab shoes are light, stripped-down, firm racing shoes, the Ultras are designed for long-distance comfort, performance, and traction.
Specs:
Intensity of usage: Training and racing
Waterproofness: None
Terrain: All types of terrain
Anatomical fit: Standard fit
Biomechanical fit: Heel strike
Lacing system: Quicklace®
Drop: 8 mm / 0.31 in
Weight: 290 g / 10.2 oz
Product link: S/Lab Ultra 3