No matter how far a goal is away, there is always a path to get there!
It is the next step that matters!

Philipp Reiter
Who is Philipp Reiter
Philipp is a German top-tier ski mountaineer and mountain runner, the mountains are his home and the peaks are his destination.
It may look impossible to most of us, or it may look crazy… but Philipp simply points his finger up, at the peak of the mountain, and the phenomenal journey starts.
Philipp is on Instagram and Facebook with fantastic posts and inspiring videos.
You can discover more stories on the website philipp-reiter.de
Top 3 gear by Philipp Reiter
Philipp, what are your top 3 gear?
These are my top gear:
– Salomon / Salomon Sense Pro 4 / Trail running shoe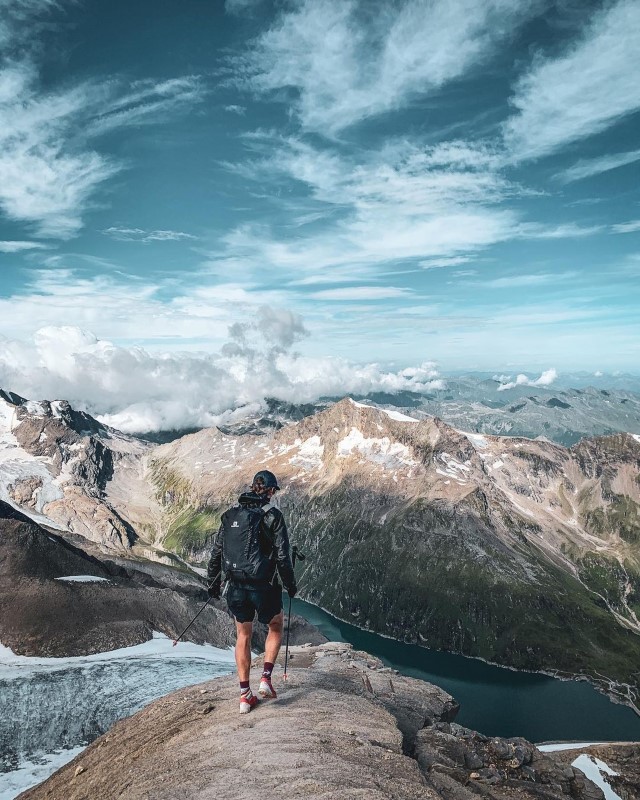 – Suunto / Baro 9 / Watch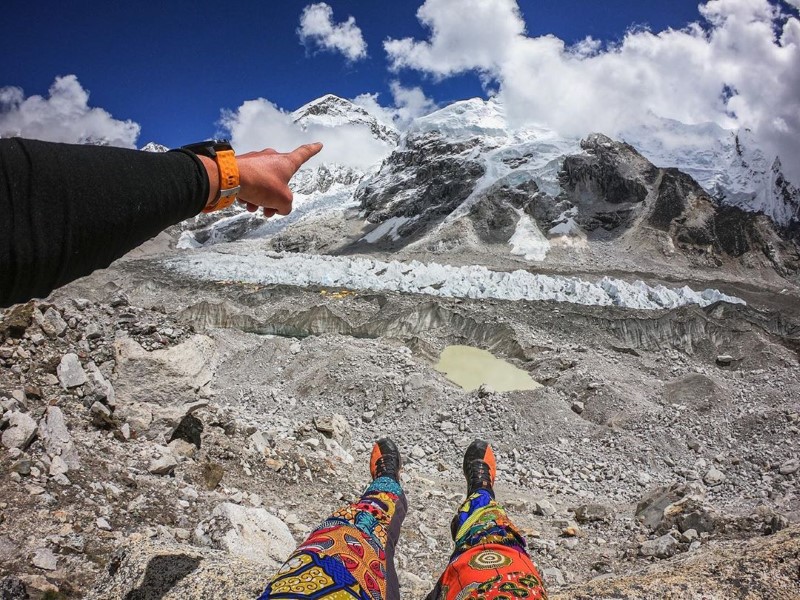 – Petzl / Swift RL / Headlamp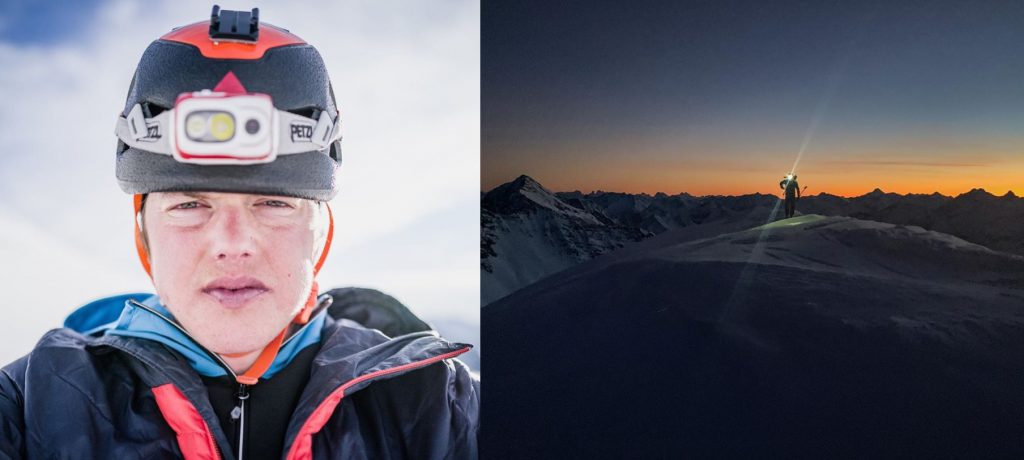 and …
– Julbo / Fury / Sunglasses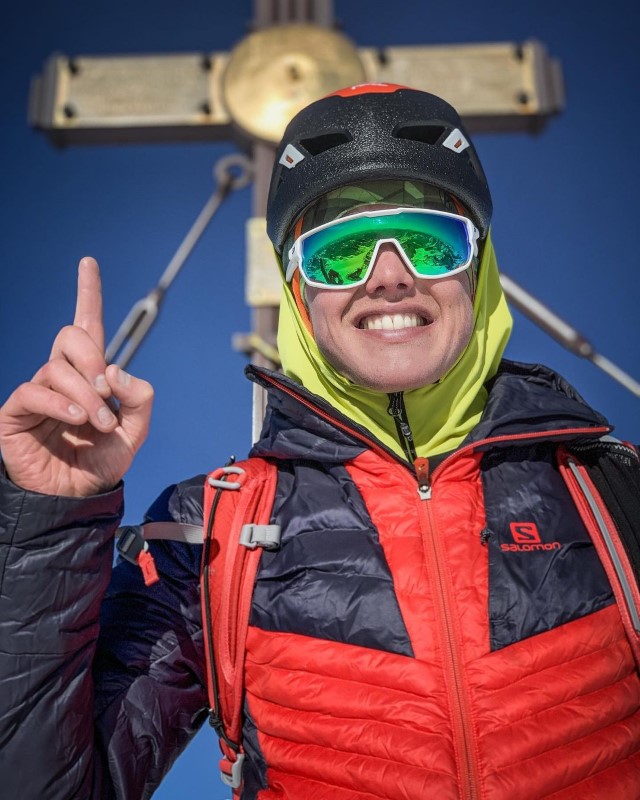 1. Salomon / Sense 4 Pro
Link, Salomon – Sense 4 Pro
Ideal for picking up the pace on fast, rolling terrain, the SENSE 4 /PRO draws on road-running standards for a dynamic ride and just the right amount of protection.
To give you extra grip and stability, this PRO level SENSE shoe is packed with trail-specific features like a hydrophobic upper and Contagrip® specific compound for premium traction.
Benefits:
– Road-running inspiration: A soft hydrophobic upper, just the right amount of cushioning and optimized midsole featuring Optivibe vibration-reduction technology ensure a dynamic ride.
– Extra grip: The full rubber Contagrip® outsole offers premium traction, while Profeel film protects your feet from sharp objects on the trail.
– Precise performance: Optimized drop (4mm) for greater precision and stability, and a more efficient forward transition.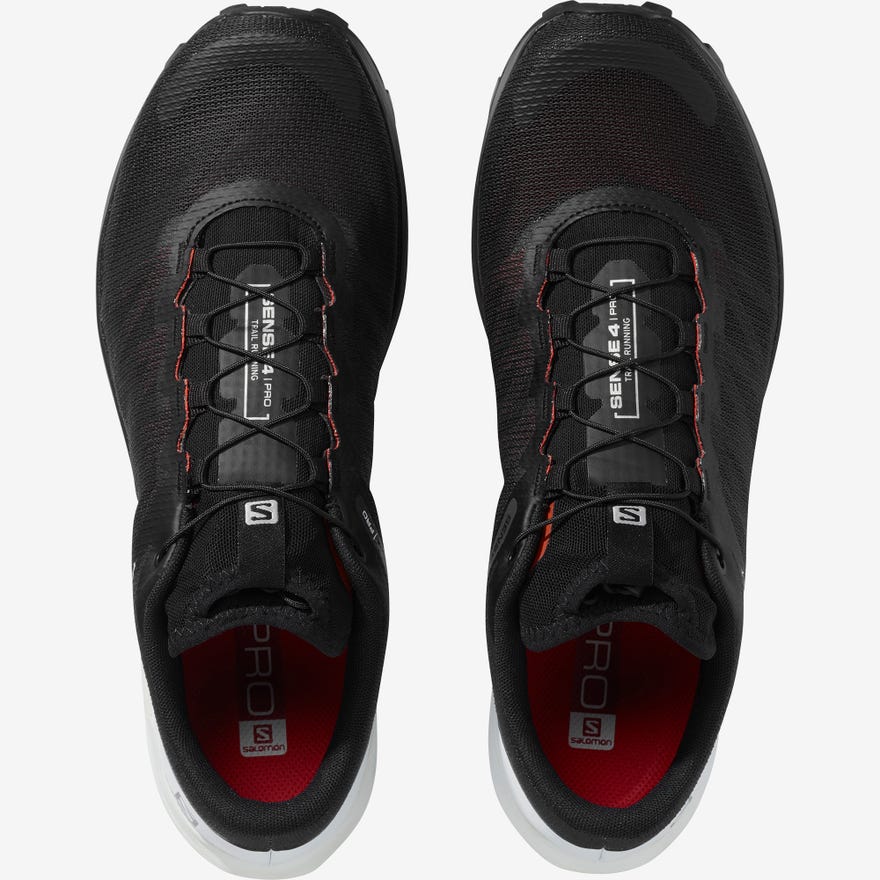 2. Suunto / Baro 9
Link, Suunto Baro 9
Durable multisport GPS watch with a long battery life and barometric altitude.
When you have your mindset on a certain goal or adventure, you want to make sure your watch can also go the distance. With up to 120 hours of continuous exercise tracking Suunto 9 is built to last – just like you!
Suunto 9 is a multisport GPS watch designed for athletes who demand the best from their sports watch. Intelligent battery life management system with smart reminders ensures your watch will last just as long as you need it to. The robust Suunto 9 is made for long, arduous training and racing and extreme adventures.
3. Petzl / Swift RL
Link, Petzl – Swift RL
With its 900-lumen brightness and the total weight of only 100 g, SWIFT® RL is the most powerful of the Petzl compact headlamps.
With its REACTIVE LIGHTING® technology, a sensor analyzes the ambient light and automatically adjusts brightness to user requirements.
The headband is reflective for night visibility.
Its two-part construction provides excellent stability in dynamic and intense activities such as mountaineering, trail running and skiing. SWIFT® RL is intuitive, with a single button for easy control of all lamp functions. It is rechargeable, with a five-level gauge for precise monitoring of the battery charge level.
Features:
Longer burn time, greater visual comfort and less manual operation with REACTIVE LIGHTING® mode, which allows the light sensor to automatically adjust brightness and beam pattern, optimizing battery usage
Lithium-Ion 2350 mAh battery, rechargeable via the type B micro USB port, with battery charge indicator
Weight: 100 g
4. Julbo / Fury
Link, Julbo – Fury
With a striking and radical style, wide cylindrical lens and perfect venting, FURY is made for speed!
Lightweight and designed to fit under any helmet, it offers top-quality grip. Sharp lines go perfectly with the latest trends in cycling and heighten the tech credentials and performance of these frames.
Available with our Spectron polycarbonate lenses for perfect clarity of vision and protection.
Technical features:
Nose Grip : Flexible, shock-absorbing grip insert on the bridge.
Air Link Temple system : Elastomer shock absorber insert at the end of the temple for improved comfort and lightness.
Full Venting : Highly vented sunglasses structure allowing full circulation of air to prevent fogging.
Grip Tech temples : Exclusive soft material on the temples that doesn't stick to hair, for perfect grip and comfort.
Panoramic view : Wide lens surface for maximum field of vision.
Total Cover : Maximum protection from sunlight in extreme conditions.