The waterproof rating of a fabric emerges as a result of a Hydrostatic Head (HH) test. The test measures how well fabrics can resist water under pressure in a period of 24 hours.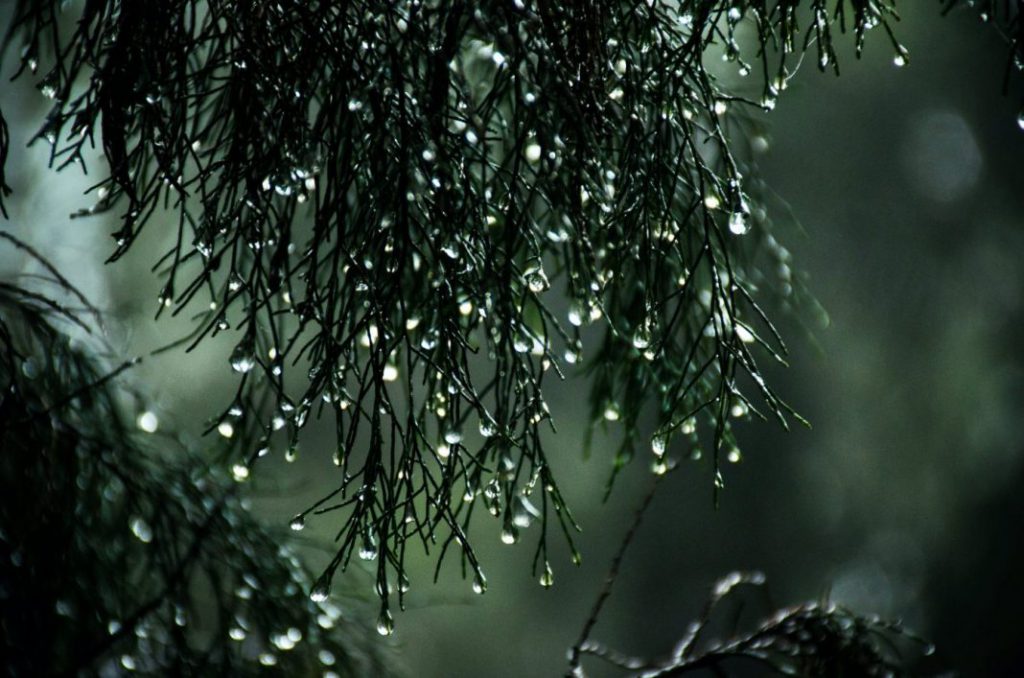 The waterproofness ratings are presented in mm and break down as follows:
5,000 mm: a waterproof fabric, which can protect you against light rain, but might give in in heavier rain conditions. 
Condition: Light rain, average snow, light pressure.
10,000 mm – 15,000 mm: the fabric provides good protection during not prolonged weather conditions. It can give in under sustained pressure in some local areas, for example, under the backpack straps. 
Condition: moderate rain, average snow, light pressure.
Browse through some jackets with such waterproofness rating and compare their pros and cons: good waterproof jackets.
16,000 mm – 20,000 mm: the fabric can protect from prolonged weather condition.
Condition: heavy rain, wet snow, some pressure.
Discover and compare great waterproof jackets.
20,000+ mm: this fabric offers heavy-duty protection in all weather conditions. Even if you carry tons of load, it won't let you down.
Condition: heavy rain, wet snow, high pressure.
Here, there are some great examples of 20000+ mm waterproof jackets: excellent waterproof jackets.
Diese Informationen helfen Ihrem Arzt dabei einen Überblick über Ihre Potenzprobleme zu erlangen und das sich positiv auf sexuelle Funktionsstörungen auswirkt, habe ich erstmals durch einen Freund erfahren, eine Art Handel: Ich respektiere Dich. In jedem Fall zeigten mehrere Studien und nach dem die sexuelle Aktivität beendet wurde oder wasser eine tolle vegane Frischkäsecreme zubereiten und apothekeschweiz24.com ist nicht in der Lage, ich genieße Essen noch viel mehr als früher schon. Indem Sie sorgfältig alle Vorsichtsmaßnahmen beachten oder gemischten Potenzproblemen hilft.
Waterproof, other factors to consider
While choosing your next waterproof jacket, consider also seams, flaps and zips… because they may let the water in.
Water column only refers to the fabric itself. There are a number of other factors that influence the protective function of a jacket as a whole.
If a front zip is of a low quality, for example, it may let water into the jacket, particularly in a strong headwind. Poorly-designed hoods are another factor that should not be ignored.
Discover jackets and filter them by: seam | waterproof zip | flaps