Norway is well known to have beautiful peaks, challenging uphills and rough terrains.
When you master your running on them, well… we have asked Abelone what are her top 3 gear.
Who is Abelone Lyng
Abelone Lyng is an ultra-runner who took the women's win at the gruelling 230 km Ice Ultra across the Arctic wilderness in Feb 2019.
The 230km multi-day stage race, which starts and finishes in the north of Sweden, sees competitors racing across snow and ice whilst being exposed to temperatures as low as -35C.
You can follow Abelone on Instagram, abelonely (inspiring with stunning pictures are guaranteed!), and you can also learn and discover new tips or stories about running from her website on abelonelyng.com.
Abelone is an Inov-8 ambassador, you can read more about here achievement on Inov-8's page dedicated to inspiring women.
Top 3 gear
Abelone, what are your top 3 gear and why do you recommend them?
These are my three favourite running kit:
– Inov-8 / Stormshell / Jacket
– Inov-8 / Roclite G 275 / Trail running shoes
– Inov-8 / All-Terrain Pro Mitt / Gloves
1. Jacket
Inov-8 Stormshell waterproof jacket keeps me dry and protected while training throughout the year in Norway
In Summer it will always be in my pack as an emergency layer and during Winter, I will often wear it as an outer layer as it protects against the wind.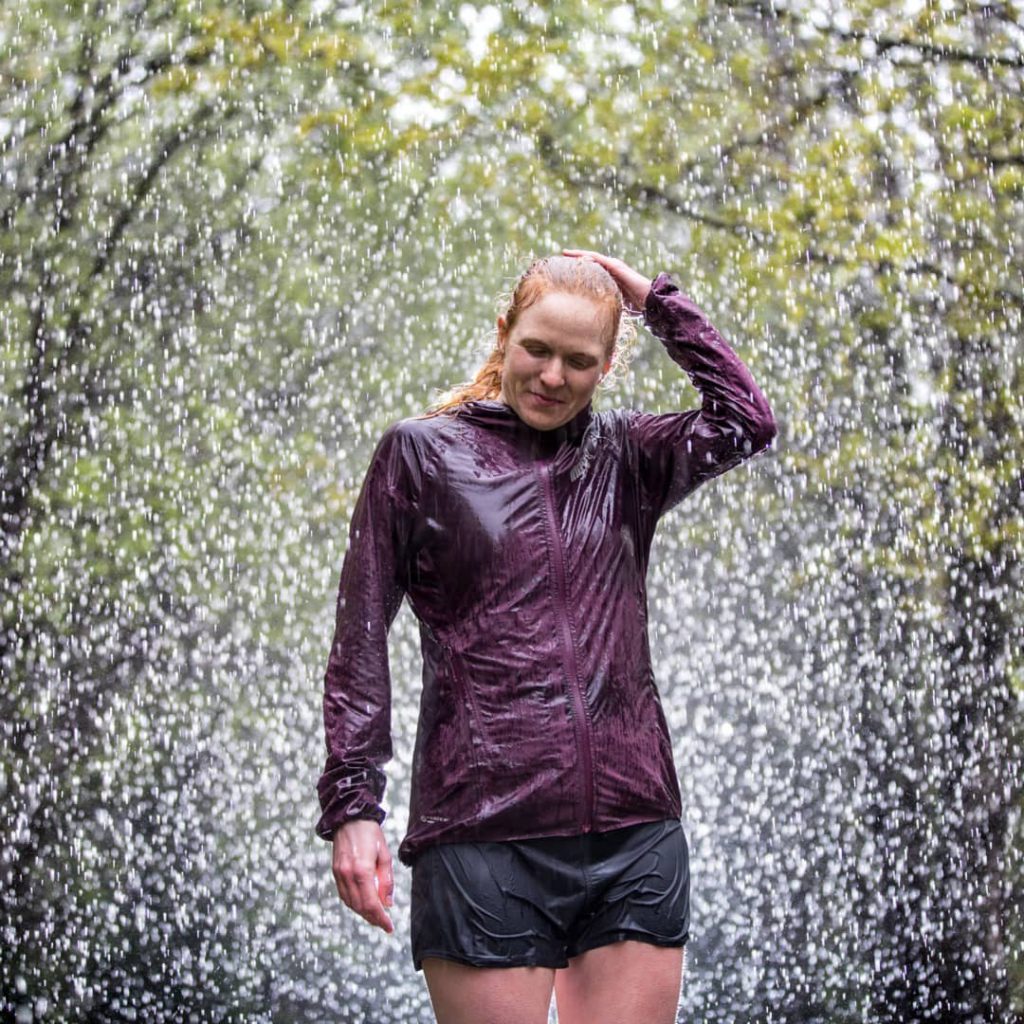 I even used it during the Ice Ultra marathon when the temperatures dropped to less than minus 35° Celsius (-31° Fahrenheit )!
I've had my jacket for nearly 3 years now, and as long as I treat it well (I use NikWax products for washing and to freshen up the water-resistance).
I believe this will be good for many more years.
2. Trail running shoes
The Roclite G 275 by Inov-8 gives my foot the protection and support it needs for many long days out on the trails. It has G-grip and it's a really good all-rounder.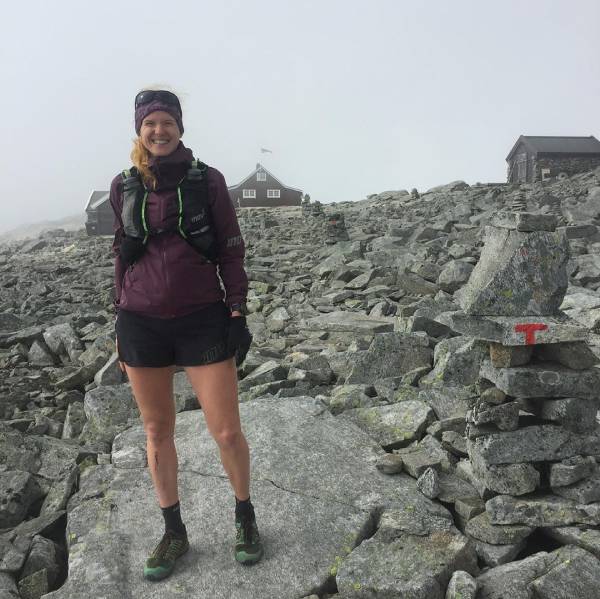 It works well on forest terrain and equally on top of a mountain!
This shoe has a wider fit and allows my foot to swell. But I am fortunate that I have the whole Inov-8 shoe catalog to choose from.
3. Gloves
These mitts by Inov-8 are always in my pack. They are wind and waterproof and has been a lifesaver more than one time.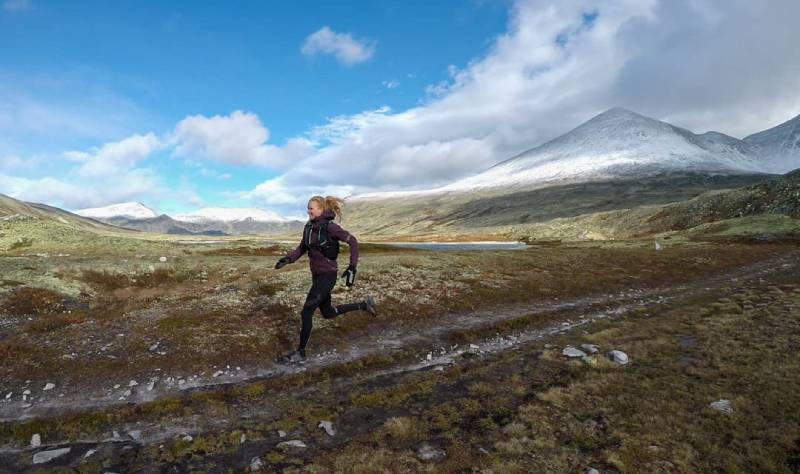 The mitts have a strap that allows me to secure around my wrist.
This makes it possible to take mitts on and off, without losing the gloves.
Product details
Inov-8 / Stormshell
The Stormshell running jacket is designed for lightweight racing and intense training runs in wet conditions.

This hooded waterproof running jacket now boasts a super-soft Pertex Shield fabric for increased comfort and a full-length zip that makes it quicker to put on/take off.
It packs away small into its own pocket, making it easy and lightweight to carry.
Waterproof with 20,000 HH and taped seams keep you dry and protected in heavy rain.
Inov-8: Stormshell men | Stormshell women
Inov-8 / Roclite G 275
Graphene-enhanced trail running shoes!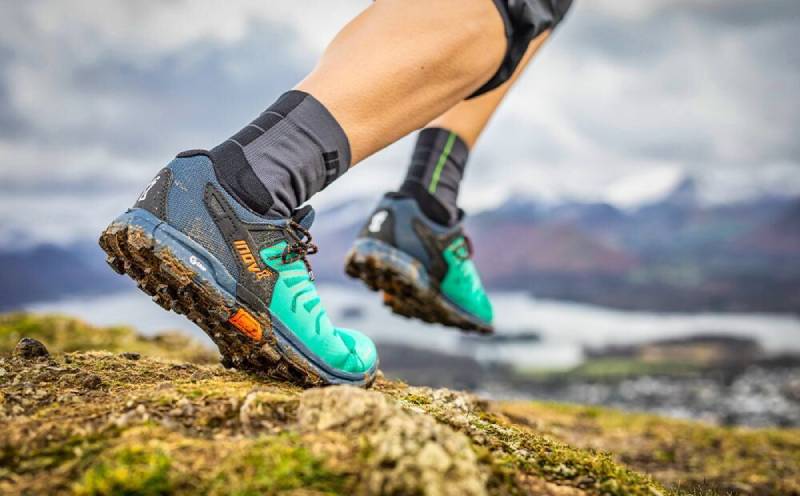 The lightest and fastest shoe in the ROCLITE range boasts a highly durable mesh upper for protection and comfort as well as graphene grip (G-Grip) for the ultimate in traction over multiple terrains:
Graphene enhanced G-GRIP outsole
Increased comfort & protection
Perfect for running on diverse and unpredictable terrain
Features:
Superior traction from graphene-enhanced g-grip rubber outsole: award-winning ROCLITE franchise just got even better with graphene grip (G-Grip) for better traction and increased outsole durability across all terrains, from mud to wet mountain rock and hard-packed trails.
Increased flexibility: designed to move with your foot, allowing you to adapt, react and grip on all unpredictable terrain.
Outstanding protection: hard-wearing mesh upper guarantees superb protection, comfort, and unrivaled durability.
Go longer: as feet begin to swell on longer adventures, you can gain extra comfort thanks to the ADAPTERWEB upper design which sees the materials adapt to your changing foot shape and natural movements. Upper materials also non-water absorbing.
Inov-8: Roclite G275 Men | Roclite G275 Women
Inov-8 / All-Terrain Pro Mitt
All-Terrain pro mitt keep your hands warm and dry when running with this waterproof mitten designed to be worn over a glove when running in wet conditions.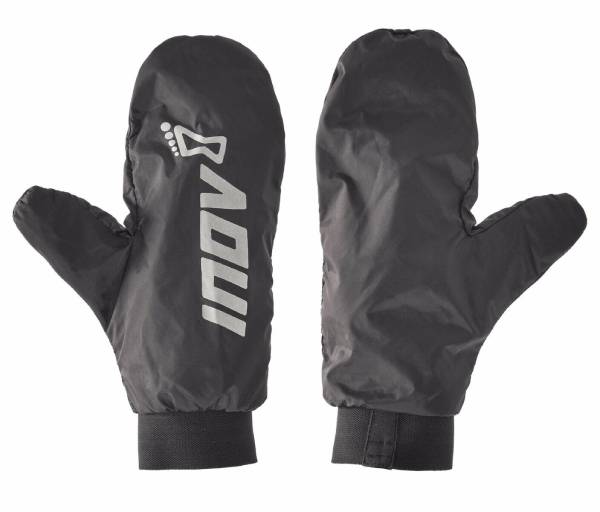 Small enough to fit in any of our shorts or tights rear zipped pockets.
Inov-8: All-Terrain Pro Mitt