Let's hike on the mountain with James Forrest, the 'Moutain Man'. If The Sunday Telegraph called him so, there must be a reason.
Fastest known to climb all the 446 peaks in England and Wales in just 6 months! Climbed all 273 mountains in Ireland and Northern Ireland in eight weeks! Climbed every 2,000ft mountain in England and Wales… just to mention a few of them.
Peaks, lakes, lost horizons, sunsets, infinite green lands, blue skies and more you can find and expect from James' adventures.
Follow James Forrest, the Mountain Man, on Instagram (instagram.com/jamesmichaelforrest), Facebook (facebook.com/jamesmichaelforrest) or Twitter (twitter.com/jamesmforrest).
Stories and adventures are also available at James' website, jamesmforrest.co.uk. A lot has been done, but there is still much to discover!
The Moutain Man is also the title of the book that James has dedicated to one of his records. As real roller-coaster of emotions, James, following the trail of words, carries you on his shoulder till the peak.
You can order the book Mountain Man on Bloomsbury or on Amazon.
James, what are your top gear?
1. Leki hiking poles
For years I never used hiking poles – perhaps in my youth I had the fitness, strength and bouncebackability to not need them. But now, aged 36, I swear by them.
I never go out into the hills without my Leki Black Series MVC poles – they are my new essential, not optional, accessories. Why do I love them so much? Well, firstly, they help look after my vulnerable joints. Without poles I often get pains and aching in my knees, which end up feeling tender and sore during descents. But, when using my Leki poles, I find the anchor points provide more stability and balance during descents and seem to cushion each step enough to reduce (if not eradicate) all of the knee pains and aches.
There are many other benefits too: less falls and trips due to improved balance; more secure footing during river crossings or on rough, uneven terrain; and increased speed when ascending, as the poles enable me to dig in and power uphill more efficiently and rhythmically. My Leki poles are also super-lightweight and they fold down quickly and easy, so they are easy to transport wherever I'm adventuring.
2. Ultra-lightweight sleeping system
Have you read Bill Bryson's A Walk in the Woods? It has a laugh-out-loud section where Katz, Bill Bryson's hiking companion on the Appalachian Trail, gets so fed up with the weight of his backpack that he starts, in a fit of rage and desperation, disposing of his cumbersome, heavy items of gear by throwing them over a cliff edge.
I've certainly felt like doing that on many of my hikes in the past, as my backpack has begun to weigh me down, slow me down, and cause me back and shoulder ache.
That's why I've invested in an ultra-lightweight sleeping system, thus drastically reducing the weight of my backpack and enabling me to travel faster, lighter and more efficiently through the mountains.
On solo trips, I use an MSR Hubba NX tent, which is durable and waterproof but remarkably weighs just over 1kg; a Therm-a-Rest NeoAir Uberlite sleeping mat, which checks in at just 250g, packs down incredibly small, and always ensures a comfy night's sleep; and a Therm-a-Rest Vesper 20F down sleeping quilt (an open, mattress-like version of a sleeping bag, weighing just 550g), which has amazing loft and fill to keep me cosy in all weathers, especially when combined with my Rab silk liner (128g). It's an ultra-lightweight set-up.
3. Waterproof and warm layers
On my challenges I've often found myself feeling cold, wet and miserable, being pummelled by gale force winds and torrential rain. In Ireland I once walked every day for 10 days in a row, climbing over 50 mountains – and it rained heavily every day and I didn't see a single summit.
It was not a pleasant experience battling against Storm Ali, I can assure you. But it was an experience made marginally more bearable by the fact I was wearing expensive waterproofs that kept me as dry as was possible in such apocalyptic conditions.
I have tested out a variety of waterproofs over the years and across a number of challenges. Some have left me horribly wet; others have worked brilliantly.
My current favorites are the Berghaus Changste men's waterproof, a top-performing Gore-Tex jacket with a hugging fit, and the Helly Hansen Odin Worlds 9 jacket, a super-durable hardshell which stands up to the worst of weather. In terms of waterproof trousers, I use the lightweight Berghaus Paclite trousers, and for a warm layer underneath my waterproof jacket my favorites are either the Salomon Drifter Mid Hoodie and the Mammut Eigerjoch Hybrid jacket.
Leki | Black Series
The folding pole, made from 100% carbon fiber for a black stealth look, is extremely stable and very light, weighing just 207 g and it is possible to fold it to a size of 40 cm in three-portion package.

Leki: Black Series MVC
MSR | Hubba NX
Designed for backpackers who need a tent that can do it all while still being compact and lightweight.
Nearly freestanding, the pole configuration creates an interior space that has near-vertical walls, providing excellent interior space and livability.
Packaged Weight: 1 Person 1.29 kg / 2 lbs 14 oz, 2 Person 1.72 kg / 3 lbs 13 oz.
Floor Fabric: 30D ripstop nylon 3000mm DuraShield polyurethane & DWR.
Rainfly Fabric: 20D ripstop nylon 1200mm Durashield™ polyurethane & silicone.
MSR: Hubba NX 1 person, Hubba NX 2 person | Amazon 1p, 2p, 3p
Therm-a-Rest | NeoAir Uberlite – sleeping pad
From alpinists to thru-hikers, those who need the lightest gear have a new standard for ultralight comfort with this .25 kg / 8.8 oz pad.
Due to its weight, it's a very attractive option for three-season conditions, for which the UberLite provides sufficient insulation.
R-Value: 2.3
Top and bottom fabric type: 15D Nylon
Included: Pump sack, stuff sack and repair kit.
Therm-a-Rest: NeoAir Uberlite | Amazon
Therm-a-Rest | Vesper 20F – down sleeping quilt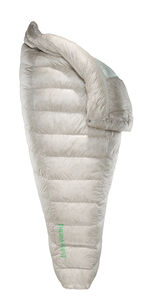 For those that carry nothing but the essentials, the 19-ounce Vesper is your solution for a lighter pack and better nights at camp. The 900-fill water-resistant down quilt keeps you warm and comfortable.
The quilt uses thermally-efficient box baffled construction to maximize warmth and comfort for a high-performance, ultralight piece.

It has no hood and no zippers and features a fully open back with a huge draft collar with a secure snap.
Weight (Standard): 0.55 kg / 1 lbs 3 oz
Recommended Temperature Comfort: 0C / 32F
Recommended Temperature Limit: -6C / 20F
Fill material: 900 Fill Goose Nikwax Hydrophobic Down, RDS
Fill weight: 0.36 kg / 12.5 oz
Therm-a-rest: Vesper 20F | Amazon
Rab | Silk liner
Standard rectangular sleeping bag liner, designed to add comfort and protect your bag.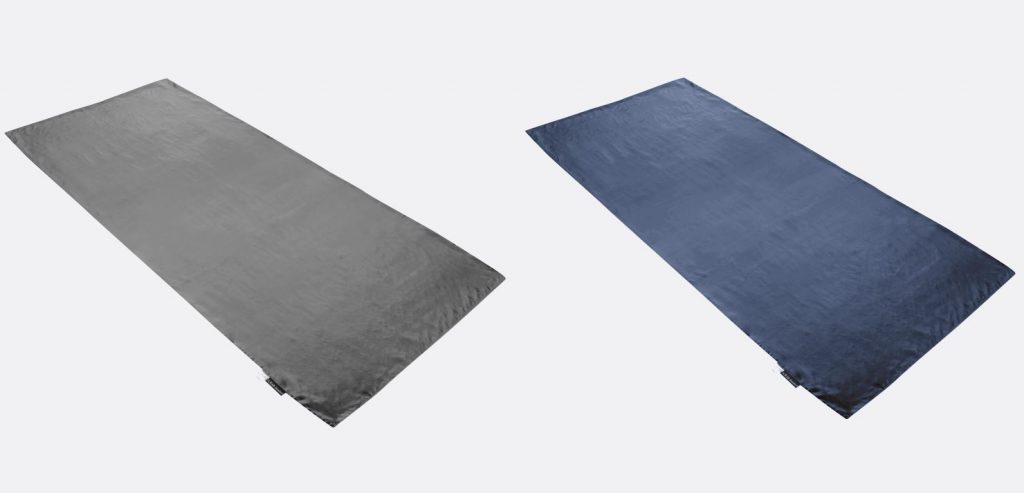 Weight: 137g / 5oz
Material: 100% silk
Included: Stuff sack
Rab: Silk liner | Amazon (single), Amazon (double)
Berghaus | Changste – Waterproof jacket
Innovative materials, clever features, good performance.
With endurance and durability at its core, the Changtse jacket is a next generation waterproof hardshell, delivering outstanding protection during alpine activities.
The jacket features three different types of Gore-Tex it's and it designed for people who want to travel fast and light in the mountains but still remain protected from rough weather.
Outdooreer: Compare Changste against other jackets!
Helly Hansen | Odin Worlds 9 – Waterproof jacket
A durable outdoor jacket that will keep you protected and comfortable outdoors for extended periods of time.
Membrane technology: 3-layers
Waterproof rating: 20000 mm
Breathability: 15000 gram/m2/24h
Helly Hansen: Odin Worlds 9
Outdooreer: Compare Odin Worlds 9 among other jackets!
Berghaus | Paclite – trousers
Trek in all seasons, with a waterproof, windproof and breathable GORE-TEX Peclite.
These tough ripstop Berghaus Paclite Gore-Tex Men's Overtrousers are extremely light in weight so these trousers will not slow you up whatever outdoors activity you are involved in.
Weight (approx.): 228g / 8.04 oz
Berghaus: Paclite | Amazon / Men – Amazon / Woman
Salomon | Drifter Mid Hoodie
The definition of outdoor versatility, the DRIFTER MID HOODIE has 2 different face fabrics that deliver a very different look and level of warmth. Wear the shiny side out for maximum warmth and wind protection; wear the stretch side for a casual look, and to allow more air to permeate the insulation for slightly less warmth.
Mean features: versatility, warmth and packability.
Fabric: Pertex Quantum and PrimaLoft.
Salomon: Drifted Mid Hoodie
Mammut | Eigerjoch Hybrid jacket
Eigerjoch hybrid is an insulated jacket which brings you greater freedom of movement, stretch fleece inserts also enhance the jacket's breathability.
Design optimized for ski touring, trekking, climbing and mountaineering.
Salomon: Eigerjoch Hybrid
Hike on the mountain. Follow James Forrest the Mountain Man
An hike on the mountain in UK it's something you should do, and the Lake District… it's gorgeous! But if you can't, an option is to continue dreaming about the gentle green landscapes that James shares during his adventures on Instagram, Twitter, Facebook or in the website, jamesmforrest.co.uk.

One last thing. Are you an adventurer? Have you planned to hike in UK? The Mountain Man is the book that James has written for you is available on Bloomsbury or Amazon.