The outdoor in the most simple and genuine form inside breathtaking landscapes.
Mountains, hill or beaches… it doesn't matter, with Jenny all the outdoor looks like a colorful dream.
You can follow Jenny on Instagram, adventurebambam! … and on bambamsocial.com.

Wild Women Community
Jenny has founded Wild Women UK community for bringing awareness & stop Human Trafficking & Modern Slavery in the UK!
Jenny, what are your top 3 gears?
1. Stove
MSR burner – PocketRocket Micro Stove!
I absolutely love my MSR burner, I could not recommend it more. It's a small compact & light cooking stove. Easy to hike with, it has wind clip protection but most importantly it boils water in approx 3.5 mins.
This is incredible as my last burner took forever to boil water! Anyone who wild camps or hikes really should get one of these.
There's nothing like waking up on top of a mountain on a cold morning drink a hot cup of coffee.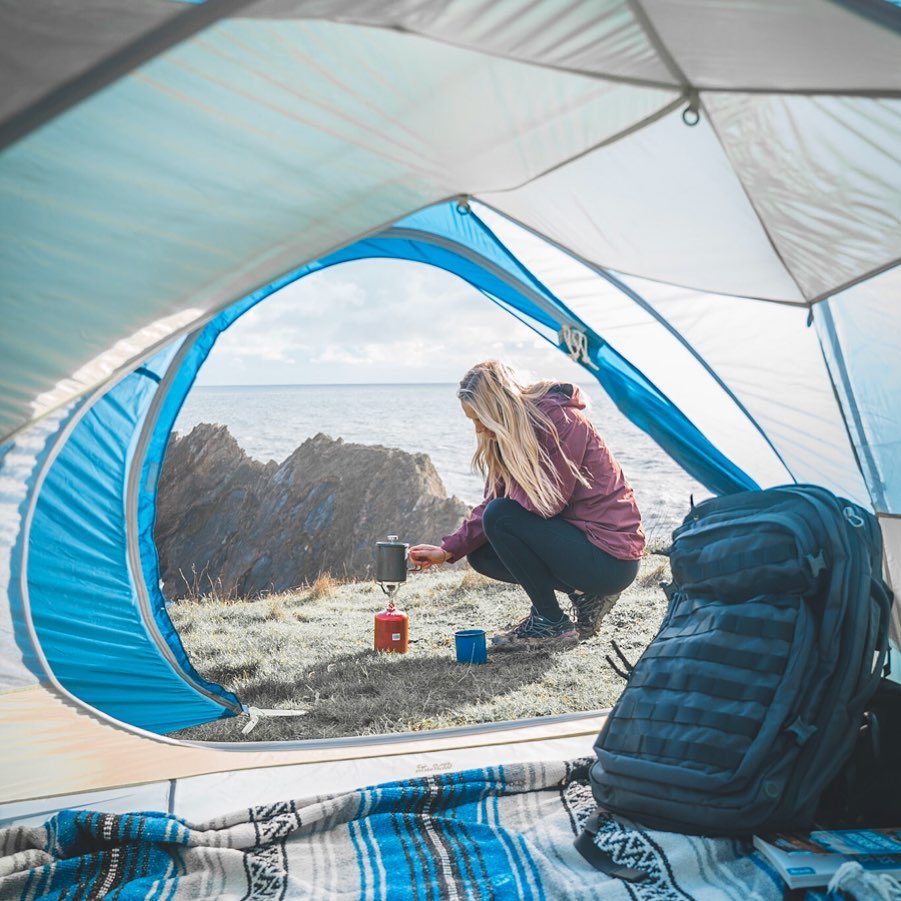 2. Tent
I absolutely love tents! I have rather a large selection of tents all multiple sizes and used for different adventures.
I would say I love my first ever hiking tent by Jack Wolfskin, the Exolight II model.
It actually is very light to pack & incredibly easy to put up! It only has one interconnecting pole, so easy to put together in the dark, or low light.
The Exolight requires very few pegs which is a big advantage when you're pitching it on rocky terrain. It also has the thing I need the most mosquito nets! Overall an essential companion for those more adventurous hikes!!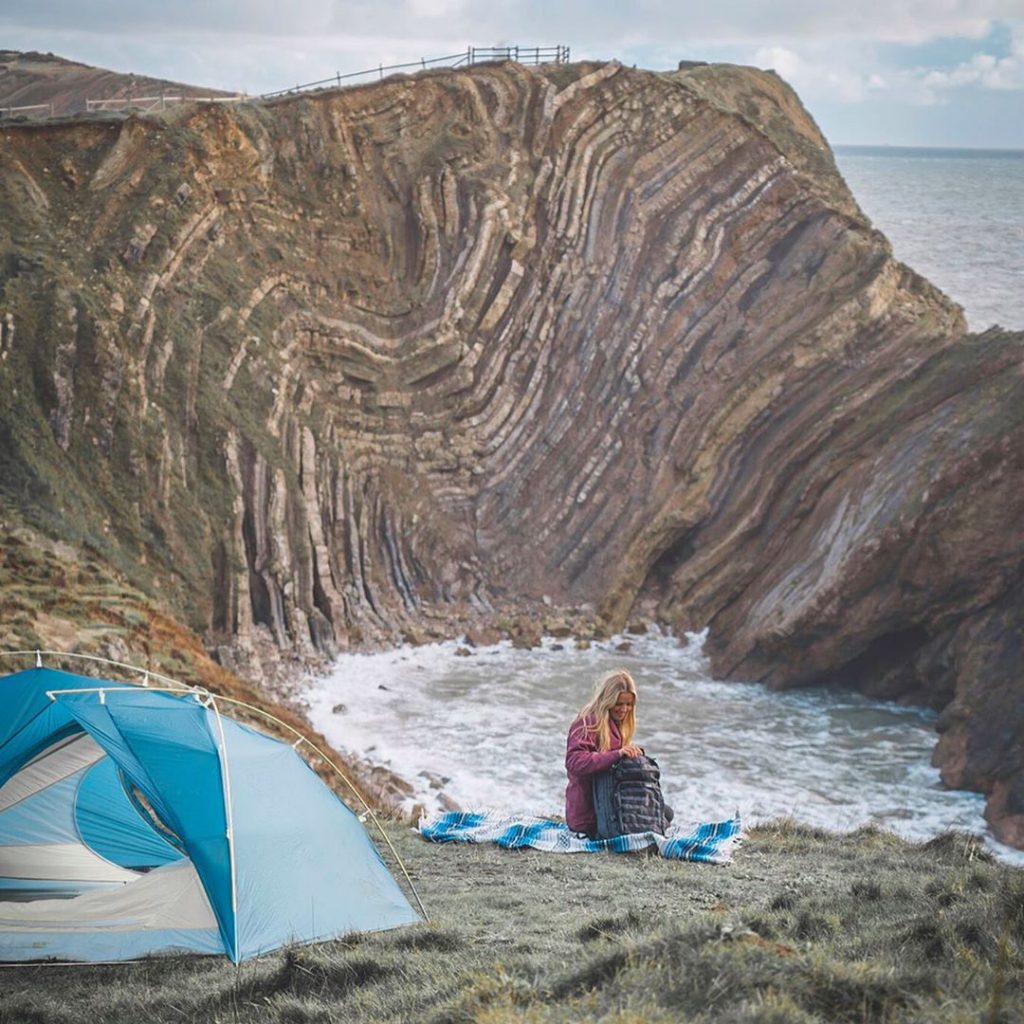 3. Jacket
My favourite Rab Coat, I love my women's Cirrus Flex Jacket from Rab!
Not only comfortable, quick-drying, and lightweight but it really does keep you warm. It's my go-to jacket for walking, hiking & mid-layer when it is very cold or rainy. It fits neatly in your backpack as it scrunches up into a very small ball!
This coat is a big part of my summer and winter hiking wardrobe plus it looks good!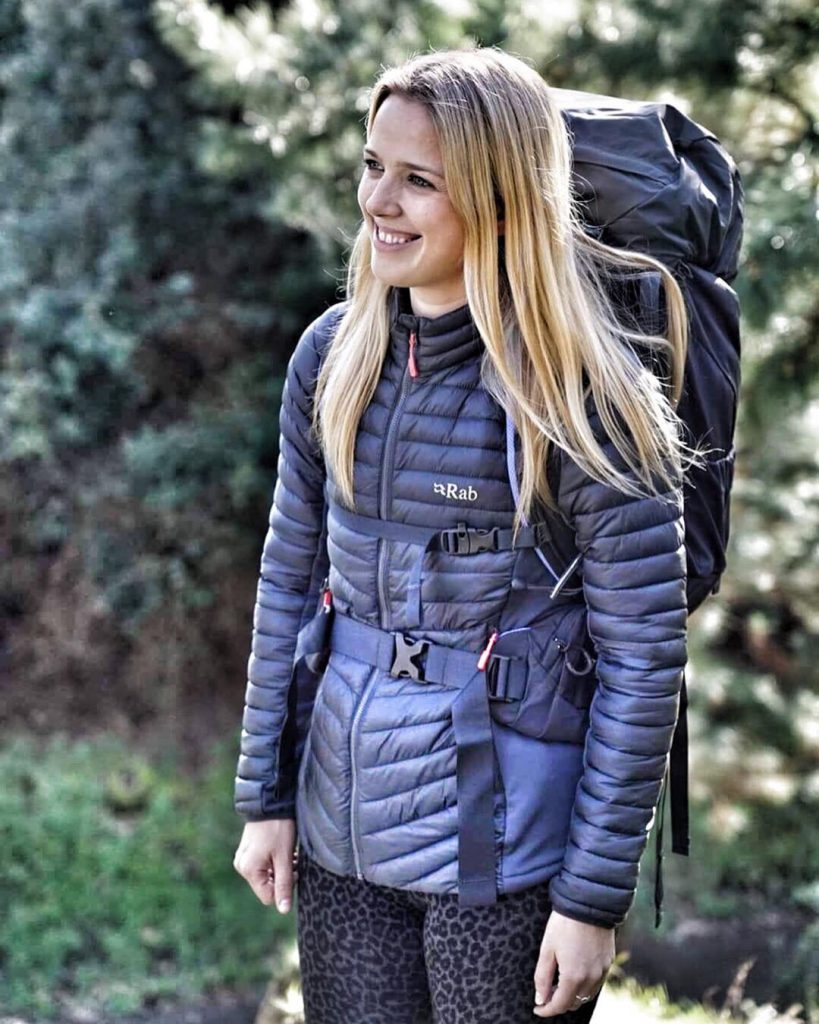 MSR burner – Pocket Rocket Micro Stove
Ultra-compact cook and eat kit for solo backpackers, featuring the next-generation PocketRocket 2 micro stove.
An ultra-compact cook-and-eat kit for minimalist solo backpackers, it features the fast-boiling PocketRocket 2 stove and is perfectly sized to make hot water for one pouch meal or cup of coffee.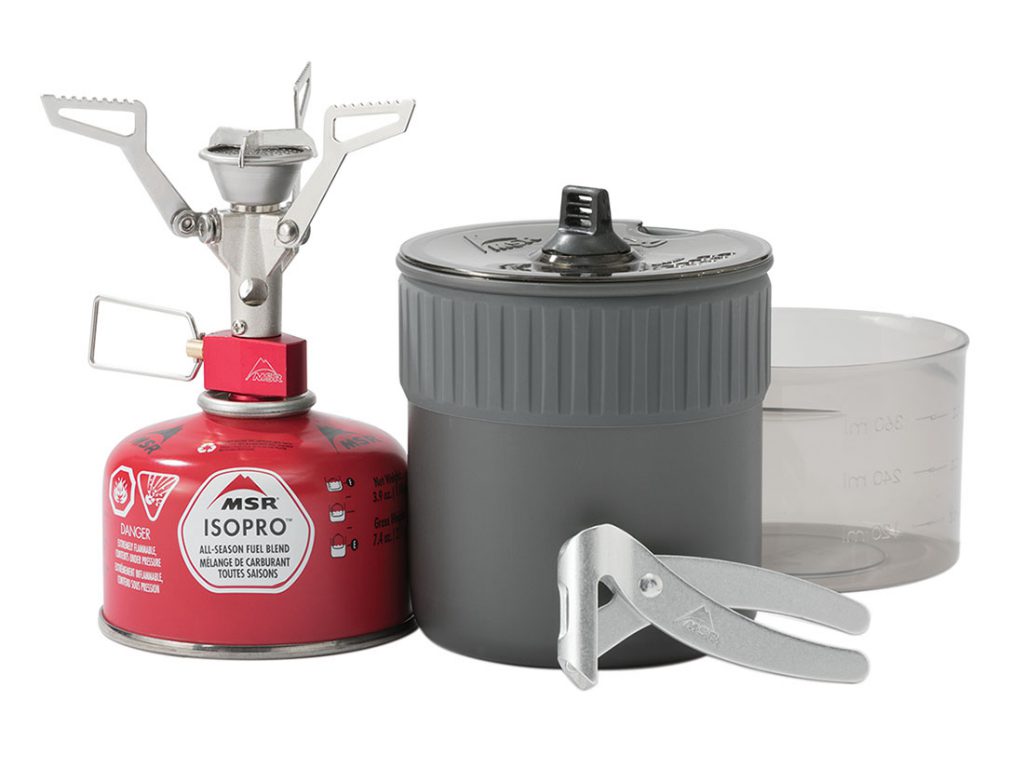 Features
– Weight: 278 g (9.9 oz)
– Fast-Boiling: boils 1 liter of water in just 3.5 minutes.
– Size: 0.8 liters.
MSR: PocketRocket 2 Mini Stove Kit
Jack Wolfskin Exolight II
Self standing tent for trekking trips, built to withstand heavy rain and strong winds.
Features
– Inner tent/ flysheet combination.
– Two vestibules.
– Weight: 2070 g (4.5 lb).
Jack Wolfskin: Exolight I | Exolight II | Exolight III
Rab Cirrus Flex Jacket
Designed for movement, Cirrus Flex jacket can be used as either a lightweight outer or warm midlayer.
Compare Cirrus Flex with other jackets!
The Cirrus Flex Jacket is lightly filled with Cirrus™3M Featherless insulation, which balances and regulates temperature so you don't overheat while you're moving or get cold when you stop