Most hikes don't need a big, heavy, technical hiking boot…
Barefoot boots for simply walking, hiking, or trekking allow you to feel the nature below your feet. Feel the mountain, feel the rocks, and every single grain of sand.
Compare and discover jackets and tents.
Easy, fast, and free!
In the following lines, we are going to introduce five models of hiking barefoot boots: Tracker FG from Vivobarefoot, Xcursion and DayLite Hiker EV from Xero, wanderToes from Joe Nimble, and Kuuva Trek from Feelmax.
We offer the best barefoot hiking boots review to help you make the best decision.
Vivobarefoot / Tracker FG
Designed for wild and rough terrains, this Vivobarefoot barefoot hiking boots give you the opportunity to explore the nature with great comfort and protection.
Firm ground sole with 3mm lugs that provide traction over trails and rocky landscapes.
Premium action leather waterproof upper, constructed with a breathable sealed inner membrane reinforced by hydrophobic leather proofing. Mountain lace for non-slip adherence and webbing made out of recycled RPET.
Recycled RPET mesh lining.
Removable Thermal Insole – 4-season protection.
If you are searching for finest quality and functional barefoot king boots, you can consider this option.
Link: Tracker FG men | Tracker FG women
Xero / DayLite Hiker EV
Perfect for day hikes and casual wear, the DayLite Hiker EV is built with our foot-first design and natural movement philosophy.
LIGHT — Only 11.2 ounces (each) for a Men's Size 9
Huarache-inspired heel strap to hold your foot securely
Adjustable instep straps for perfect tension
Thin and flexible FeelTrue® sole
Removable sockliner (insole) if you want a more barefoot feeling
Vegan-friendly materials
Link: DayLite Hiker EV Men | DayLite Hiker EV Woman
Xero / Xcursion
Xero barefoot hiking / trekking boot gives you the support and the necessary grip during your adventure from a rocky trail, till a dangerous window shopping in a mall.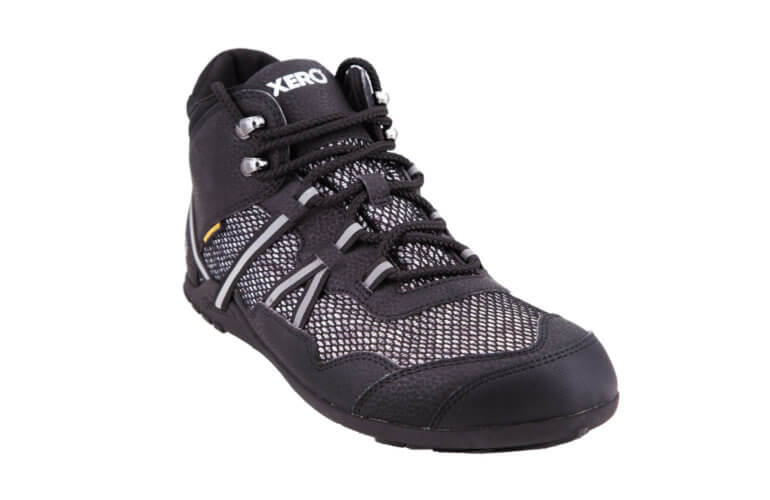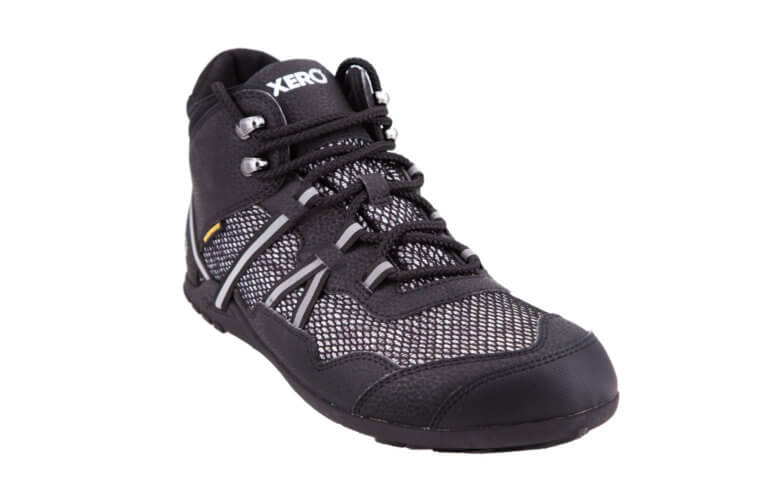 Gusseted tongue and sealed waterproof inner liner
The additional water-repellent membrane inside the outer mesh
Durable protective toe cap, foxing, and accents
Xero provides a 5000 mile (or 8000 km) warranty for the sole. Practically, a cost-to-cost across the United States… and the way back. Lovely hike.
Link: Xcursion Men | Xcusion Women
Joe Nimble / wanderToes
Joe Nimble offers this lightweight barefoot boots for hiking or trekking, and optimally protects your feet during your hiking tours in the terrain.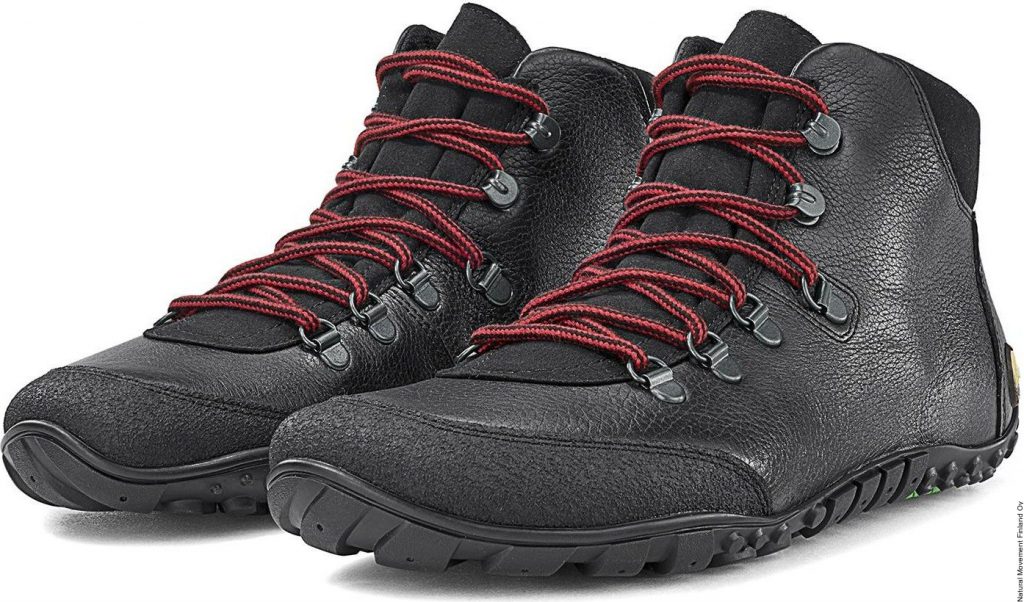 Main element for this barefoot hiking boot:
Leather and water repellent;
6mm Vibram terrain rubber sole with cleats;
Removable footbed (4mm) made of cushioning foam covered with Bioactive fabric, which is finished with a moisture wicking, antibacterial material to keep the shoes fresh.
Heat-sealed seams to make the boot more water-resistant;
There is 3 years warranty. Plenty of time for great adventures. Parks, mountains or lunar explorations…
Link: wanderToes
Feelmax / Kuuva Trek
Kuuva Trek is flexible, lightweight and mid height barefoot street and trekking boot with a supple sole structure. This Feelmax Kuuva Trek review gives you clear idea about the product.
Check out our review about Feelmax Kuuva Trek barefoot hiking boots!
The relevant characteristic for this Finnish barefoot boot:
Made of leather with canvas trim and textile;
Minimal torsional rigidity;
Minimal shock absorption;
NatuRun Sierra outsole with a thickness varying between 2.5 – 4 mm
Water repellent
The tall shaft helps avoid getting pine needles inside. We prefer them inside a hot cup of tea. Not in our shoes.
Link: Kuuva Trek
A tip for when you buy your first barefoot shoes.
Remember to start barefooting bit by bit.
Your tendons and muscles, as well as your coordination, will need proper rest after each exercise to recover and get stronger. Getting yourself overly sore right at the start is not wise.
Take it easy and you'll soon notice your stride becomes smoother and your coordination enhances.