Are you considering hiking in Lapland in Summer? This is the gear checklist from the most experienced hikers of Lapland.
In this article, we will give you a short introduction to Lapland, the forecast during Summer, the gear checklist with some comments and tips for the most seasoned outdoor lovers.
Is your jacket good for hiking in Lapland?
Compare and discover new jackets. Easy and fast!
"Two is one, one is none" is a rule.

A wise Finnish hiker
Why hiking in Lapland
Can you imagine the land of vast openness of tundra, valleys and fells, mountains, and rivers? The dream of northern lights, and the Midnight sun?
Lapland, that is what are you looking for!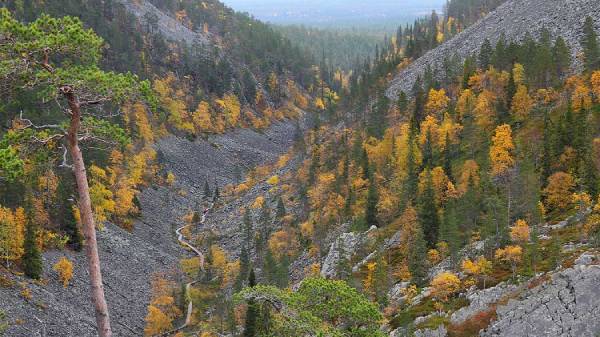 To connect to nature, to experience peace far away from the business of the city, to challenge your physical and mental abilities… People from all over the world come to hike in Lapland. People come throughout the year to take on an adventure that compels them most. Because there are few places on Earth with more drastic differences in Summer and winter conditions.
The scenery, the temperatures, and the amount of daylight in Summer and winter seasons are literally as different as day and night.
Lapland in Summer
Let's take a look at Summer in Lapland!
Summer is a great time to visit and hike in Lapland. When the snow melts away, it reveals amazing landscapes. Fells, water, and incredible vastness and openness of tundra, which has to limit exploration.
Temperature
Summer is the time of the year when the average daily temperature is higher than +10° C (50 °F) and it lasts for two months, from the end of June till the end of August.
The average temperatures vary from 7 to 10 °Celsius (45-50 °F) at night and from 17 to 20 °C (63-68 °F) daytime, with warmest in July with a couple of degrees difference between the Southern and the Northern parts of Lapland.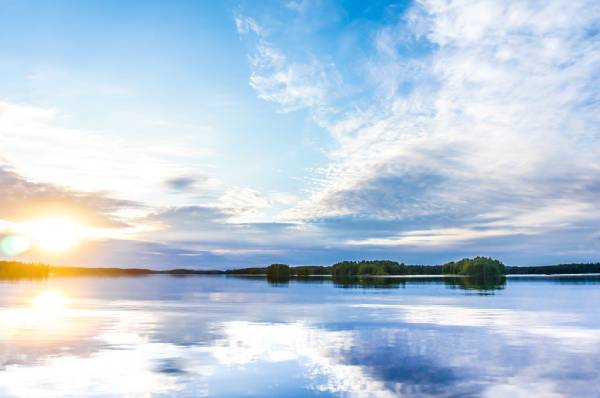 Sunshine, daylight & precipitation
During the months of June and July, the sun is shining over Lapland for insane 300 hours a month! In August, up to 250 hours.
The amount of daylight per day, during June, July, and August, are correspondingly 22.5 hours, 18.5 hours and 14,5 hours. 
July and August are considered the wettest months in Lapland, with an average precipitation of 60 mm (2,4 in) in July and 70 mm (2,8 in) in August.
The Midnight sun phenomenon has its peak at the end of June, which marks the arrival of the Summer. During the week of the Summer solstice, the sun doesn't dip below the horizon.
Berries, animals
July marks the end of the nesting season of birds and other inhabitants of vast Lapland's landscape and the beginning of the berry season.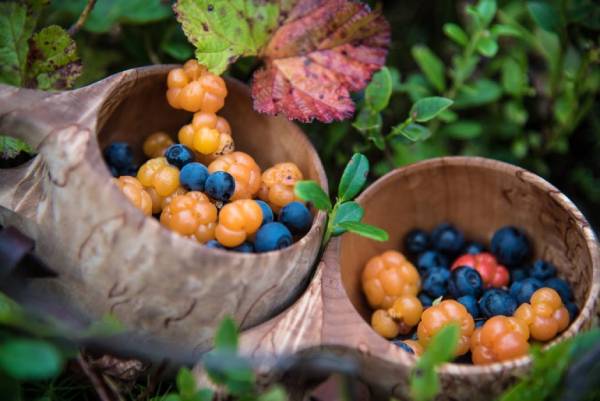 It sounds awesome hiking in Lapland in Summer, doesn't it? So, let's pack & go on a hike!
Checklist for hiking in Lapland during Summer
To make it easier for you to pack for your adventure in Lapland we have collected the Summer packing list, based on the advice of experts and frequent Lapland explorers.
The list might help you to gain an overall idea of what pieces of gear and clothing you will need on a multiday adventure of hiking in Lapland.
Clothing and footwear
Base layer, a long sleeve shirt, and long johns, moisture-wicking (merino wool or synthetic fiber)
Beanie, light moisture-wicking (merino wool or synthetic fiber)
Boonie hat or cap with a neck flap (there might be up to 22,5 hours of sunshine in Summer)
Crocks for river crossing
Gloves, thin, fleece or merino wool
Hiking boots
Jacket, warm, light, like a fleece hoodie or even a light down jacket
Jacket waterproof
Mosquito head net (can be used with your Boonie or a cap)
Pants waterproof
Scarf, light
Socks for hiking, moisture-wicking (merino wool or synthetic fiber) x4
Socks for sleeping, warm
Sunglasses
T-shirt, moisture-wicking (merino wool or synthetic fiber) x2
Underwear, moisture-wicking (merino wool or synthetic fiber) x2
Zip-off hiking pants or hiking pants and shorts separately
Carrying and walking
Backpack 70+ Liters
Backpack rain cover
Hiking pole x2
Sleeping
Tent, summer or 3 seasons
Sleeping bag +5 C (41F) or +10 C (50F)
Sleeping mat/sleeping pad
Electronic devices & orientation
Compass
Map + water-resistant map pouch / or GPS
Phone
Powerbank with the cables
Headlamp
Cooking
Gas stove
Gas (bring the necessary amount of gas plus some, depending on the number of days of your adventure)
Cooking pot
Spork (spoon + fork)
Collapsible cup for hot drinks
Water bottle 1 Liter and 1 Liter collapsible water bottle
First aid & safety
Antibac sanitizing wipes
Antibac powder 
Bifidobacteria or such in case of food poisoning or diarrhea 
Emergency bandage or pressure bandage
Elastic bandage
Painkillers (think a solution for headache, stomachache and muscle ache)
Space blanket
Set of plasters (to cover cuts and blisters)
Syringe needle, for poking watery blisters
Vaseline
Whistle
Hygiene
Biodegradable soap
Microfibre towel 
Small toothpaste and toothbrush
Toilet paper (a roll a week)
SPF lip balm 
Sunscreen cream
Wet wipes (a pack) 
Tools & Repair and utility kit
Duck tape, a few meters
Lighter x2
Metal wire (a few meters)
Multitool (a colorful leatherman or a swiss knife ) 
Paracord, a few meters
Pocket knife
Strong thread and a needle
Tent/mat repair kit
Utility straps x2
Protective items & commodities
Dry bag, big
Earplugs
Insect repellent spray
Little notebook
Magnesium effervescent tablets
Minigrip bags
Mirror
Pen
Sleeping mask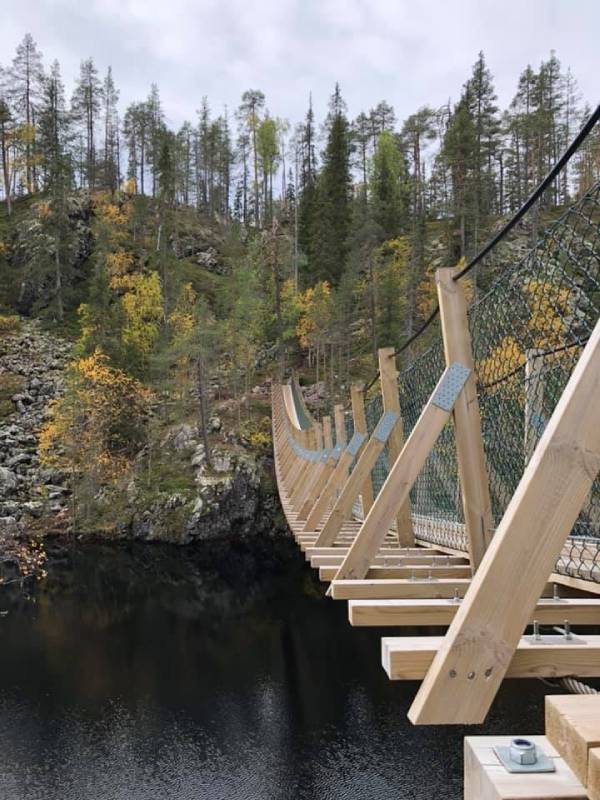 Gear list for Lapland, comments
The list should be used as a reference point for beginners, but also used by more experienced hikers who could add or evaluate some of their equipment list.
Clothing and footwear
We recommend that most of the clothing that touches your skin should be either merino wool or a moisture-wicking synthetic fiber. Why? Merino wool has amazing properties! Such as:
Moisture-wicking. It doesn't absorb moisture but transferred it away from your skin to the next layer
Feels dry when wet
Stays warm when wet
It is naturally antibacterial, odor and dirt repellent, meaning it doesn't start to stink easily, does not require frequent washing. If possible, hanging it to dry in the open air overnight is enough.
It might at times feel itchy to sensitive skin types. So some of the merino garments, like a scarf, a beanie or long johns etc, can be substituted with the synthetic moisture-wicking garments.
A few comments on socks =)
According to many experienced Lapland explorers, socks can never be too many. They also recommend wearing double socks to minimize friction and to avoid blisters. Another great advice is to change your socks as often as possible to keep your feet dry and comfortable.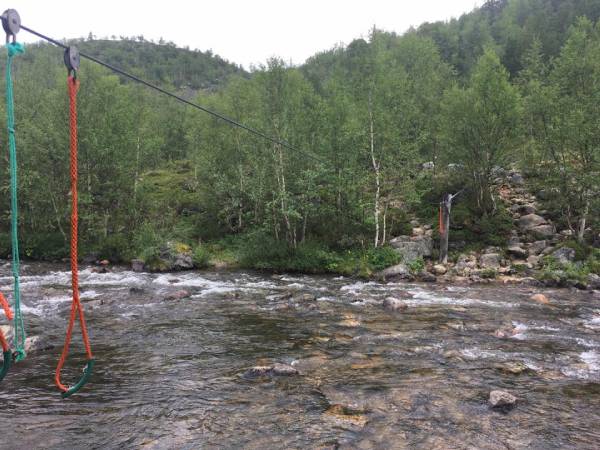 Sleeping equipment
We recommend summer or 3 seasons tent because it is lightweight, breathable, enduring rains and moderate winds.
For the sleeping bag, we recommend the comfort temperature of +5 °C(41 °F) for cold fearing folks or +10 °C (50 °F) for more resilient species.
Just in case, you can consult the weather forecast from the Finnish Meteorological Institute.
Inflatable sleeping mats are most lightweight and comfortable but, of course, most prone to damage. Carrying a repair and patching kit with you should ensure you against a possible puncture misfortune.
Cooking equipment
Why a gas stove is a good choice?
To start with, it is efficient, safe, and lightweight. It can be used in any weather in plus temperatures. It is allowed during the fire alarm period. Also, it needs no prep time, just attach it to the gas cartridge, light it up and your tea is on the way!
The amount of gas one should take on a hike depends on the length of the hike and what kind of food you are going to make and how often.
To save gas and to decrease water boiling time, make sure to protect the stove with a windshield!
What about the water?
There is plenty of water in Lapland. Almost all the spring water is drinkable. Most explorers don't bother to boil or purify the spring water and enjoy it at their own risk.
They say water in Lapland is the freshest and most delicious in the whole world. Would you spoil it by boiling or adding those purifying tablets in it? You decide. So far so good, never heard of anybody gotten sick =)
Plan your routes the way that you do not need to carry over one liter of water at a time.
A rule for 2 bottles comes from the logic, that you always carry one liter of water with you and fill the second bottle only if unsure when is your next refill point exactly.
Electronic device
A smartphone is a modern essential gadget for hiking, especially solo hiking.
There are plenty of very useful apps, which work just with GPS and gsm signal.
For example, the 112 Suomi app can alarm local authorities in case of an emergency and point your location with an accuracy of a few meters. The emergency number in Finland is 112. You can call 112 from a foreign mobile phone connection, too.
Also, pre downloadable map apps like OsmAnd and Maps.me are a great help in navigating and orienteering.
It is important to keep your smartphone close by, in a pocket, where you can reach it easily. In case of emergency, it's important not to waste time! It is also essential to save your battery. Turning on the offline mode is an efficient way to do that. It is also easy to deactivate. To protect your phone with a waterproof pouch is a good idea, but a simple minigrip can do as well.
For the headlamp a hybrid or rechargeable one is a better option, no need to carry extra batteries, you can youse your powerbank!
By the way, for your powerbank, check the ports of your chargeable devices, they might need different cables for charging. Keep these with your powerbank in a separate waterproof pouch or minigrip as well.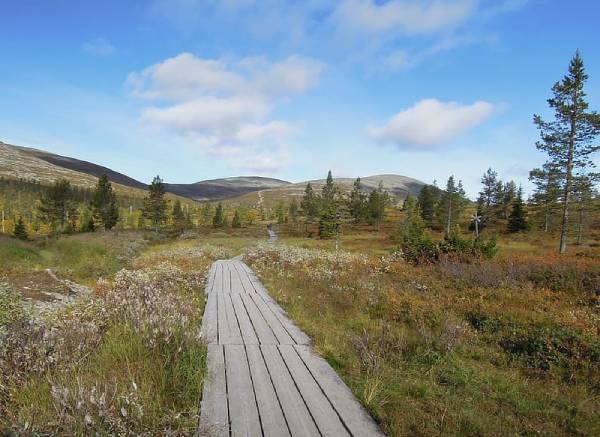 Safety
Whistle. Most modern backpacks have a built-in whistle in their chest strap. The emergency whistles are used for attracting the attention of other hikers or a search party, if one gets lost, separates from the group, in case of the emergency, and sometimes, to scare off small animals. The whistle sound stands out in nature. It is easily recognizable. It is louder than the human voice, it carries out much further, and producing it doesn't take much energy. 
You can read more about outdoor SOS signals following the link!
Although in vast Lapland trails, there are very few other humans, it is best to use all means possible in case of an emergency.
Hygiene
A pack of wet wipes is a luxury product when you are on a hike with no showers, it leaves your body clean and fresh, but it adds a bit to the overall weight of your backpack, squeezing out some essentials. 
Microfibre towels are usually most lightweight, packable and quick-dry!
Why to take a SPF lip balm?
As opposed to the city environment, winds and airflow combined with excessive breathing through your mouth, dry your lips a lot. And on top of that, the lower part of your face is not protected by the shadow of the brim of your hat… In all the list of rough adventurers, the lip balm was mentioned and I think, for a reason. 
Tools
For a knife and a lighter, an old saying "Two is one, one is none" is a rule.
When hiking in a group, each adventurer should have their own knife'n'lighter set. When hiking solo, it is best to bring two of each. It is enough to bring one small pocket knife and one swiss knife or multitool. One can rest safely on the bottom of your backpack, another be in a strategical, easily accessible place.
It is preferable to take a pocket foldable knife with a colorful handle as it takes way less space and can be noticed easily.
Why to take a few meters of paracord rope?
Paracord is one of the most versatile pieces of equipment!
It can be used in many ways:
Repairing your gear: shoes, tent, backpack, etc.,
Attaching small pieces of gear together or separately to your backpack,
Substituting a belt, or a broken shoelace, etc, 
Fortifying your tent, by using it as an extra guy rope in heavy rain or wind, 
Emergency bandage and so on. 
Note, preferably orange or bright color for the sake of visibility.
Protective items & commodities
For a little notebook, Modestone or similar stone paper type is a great pick. It is lightweight and it works in all weather conditions.
Why to take earplugs? Those are essential for a good night's sleep, while in the middle of a bird party.
Why to take a sleeping mask? As awesome as midnight sun is, sleeping in daylight can be a challenge. 
As for the insect repellent, sprays are better than creams: they can be used both for your skin and your clothes. A good spray on your most susceptible to bites body parts and a light layer all around you should do the trick. However, if sprayed intensely on your waterproof apparel and gear, the repellent components might interact with the fabric, ruining it.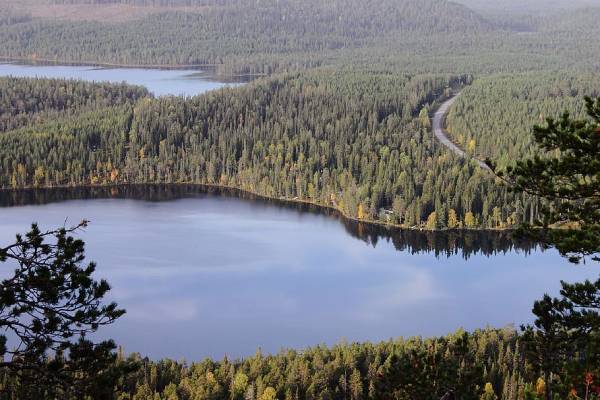 What's in your gear list for hiking in Lapland?
We hope, with these suggestions, it will be easier to pack and take on your Lapland adventure!
What's in your gear list for hiking in Lapland, should we add some particular item to the list or add any comment?
Share with us in the comment section below!
If you are looking for some technical equipment, you can stop by our outdoor comparison tool or read about the recommended top 3 gear of experts and adventurers.