Aaron Mulkey is a pioneer ice climber. Aaron is coldfear!
New ice routes, new anchors and many other "hot" ascents.
Do you want to see what a big adventure day looks like?
Follow now Aaron's adventures. Coldfear is on Instagram, Facebook and his thrilling videos are on Vimeo.
Hey, do not forget to visit Aaron's website, www.coldfear.com!
Aaron Mulkey, what are your top three outdoor gear?
These are the top three gear from Aaron Mulkey, coldfear:
Hyperlite Mountain Gear | Prism Pack
This is for sure at the top of the list

Aaron Mulkey | Coldfear
Built for alpine adventures, the Prism beckons ice climbers, mountaineers, alpinists, and backcountry skiers to think big and go deep.
Designed to meet at the intersection of speed, weight, security, and comfort, this top-loading pack features an extendable drawstring closure and an adjustable, removable low-profile lid.
Prism Pack is 827g / 29.1 oz weight and has many technical features, just to mentions few of them:
Main pack body is built with Dyneema Composite Fabrics DCH150. It's a high-end 100% waterproof laminate fabric constructed from non-woven composites. Dyneema offers an unmatched strength to weight ratio. The fabric is 15x stronger than steel.
Abrasion protection from the environment and sharp tools on side panels, bottom, and lumbar.
Waterproof, zippered pocket on the lid.
Link: Prism Pack
Rab | Ascendor pants
"Love this and I have put in well over 100 days in them and they are still doing extremely well

Aaron Mulkey
Ascendor Pants are fully featured mid-weight softshell pants offering breathability, movement, and weather resistance for active mountain or alpine use.
Resistance and breathability with freedom of movement are guaranteed by Matrix two layer bonded softshell fabric. Matrix fabric is developed by Rab.
Ascendor Pants have high degrees of stretch for freedom of movement and are all designed for durability, comfort and weather protection. By design, they are wind resistance, breathable thanks to air permeability and they move moisture when active, whilst also being fast drying.
Some features:
Removable internal stretch gaiter.
Gaiter and hem gusset with zipped closure is sized to fit mountain boots.
Reinforced crampon patches on instep.
Link: Ascendor pants
Grivel | Dark Machine Ice Tool
The picks and tools are by far the toughest

Aaron Mulkey
Technical ice axe for… ice climbing, with interchangeable head, G-bone carbon composite shaft and full carbon handle.
The Dark Machine Ice Tool is by far one of the most used ice axes used by experts ice climbers from all around the world.
The ice axe is well-balanced geometry offers a high center of gravity toward the head that enhances the swing.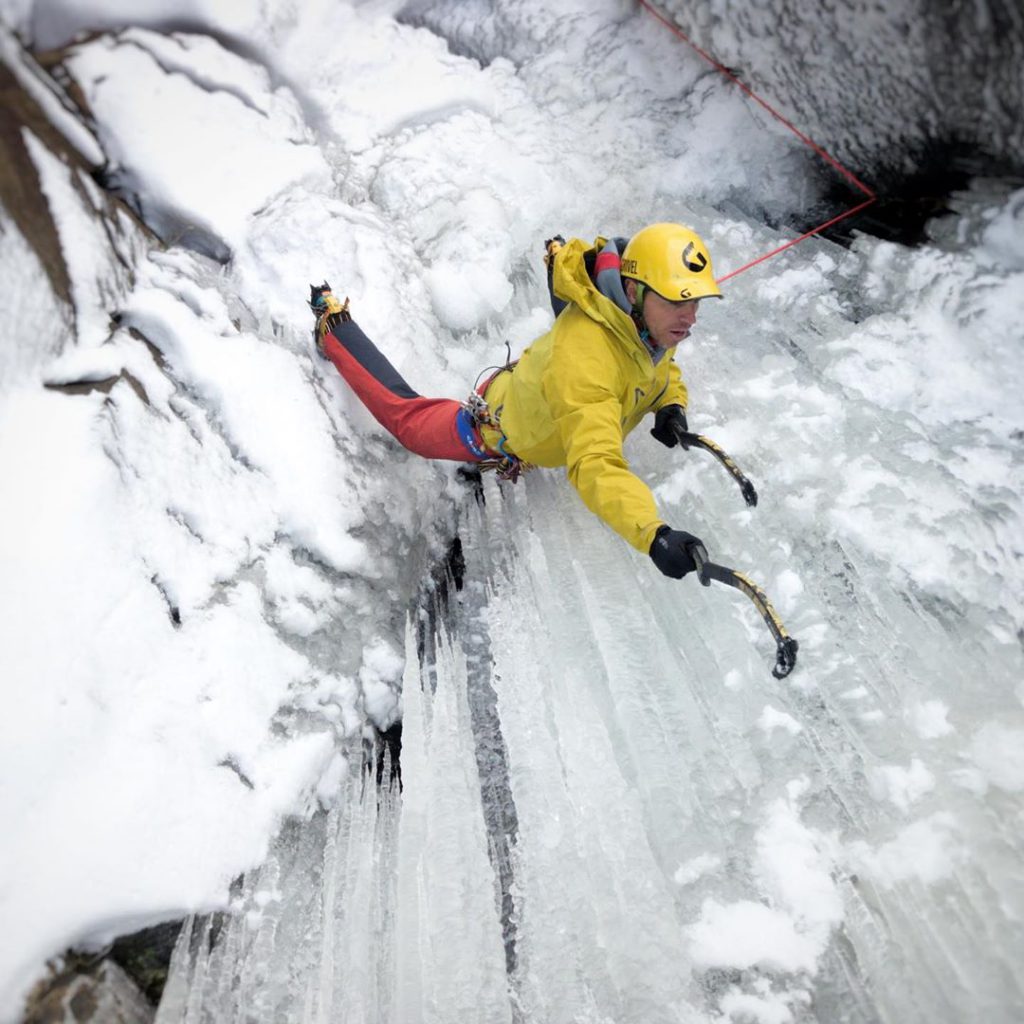 Features:
G-bone carbon-composite shaft and full carbon handle provide an ergonomic grip and keep the weight down to only 490g
Interchangeable blade design comes with a forged, T-rated Ice Vario blade
Modular Vario system is compatible with additional, interchangeable blades and accessories (not included); mini-hammer, hammer and adze can be added to any blade option
Equipped with a steel spike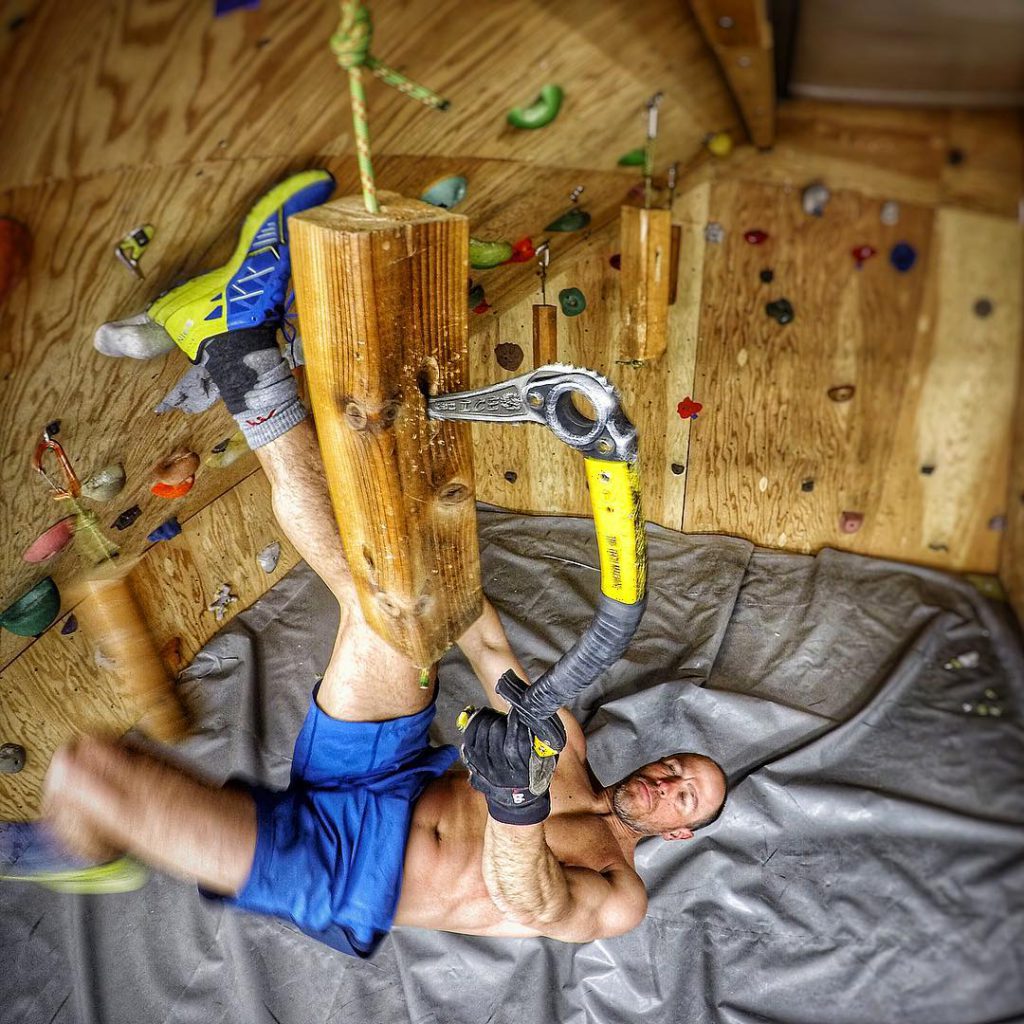 Link: Dark Machine Ice Tool
Aaron Mulkey, coldfear, and other ice climbers favorite gear
What are the other favorite gears from ice climbers? Top three outdoor gear.
For Thomas ice climber, alpinist and mountaineer from Austria, these are the top three gear for ice climbing.
Visit and support Aaron and coldfear, www.coldfear.com!