If you are looking for Nirmal Purja, probably you should search him in the highest mountains.
In just 6 months and 6 days, Nirmal "Nims" Purja MBE has completed his challenge to summit Earth's 14 tallest mountains, smashing the previous record of almost eight years and taking his place in mountaineering history.
Nirmal has also been the first persons to climb K2 without oxygen during a winter expedition on 2021!
Everything in life is possible armed only with a determined approach and positive mindset.

Nirmal Purja
All 14 of the peaks are in the "death zone", meaning that there is not enough oxygen at these altitudes to sustain human life: Annapurna, Broad Peak, Cho Oyu, Dhaulagiri , Everes, Gasherbrum I, Gasherbrum II, K2, Kangchenjunga, Lhotse, Manaslu, Makalut, Nanga Parbat and Shishapangma.
Follow Nims on Instagram, nimsdai, and his successful challenge on projectpossible.co.uk.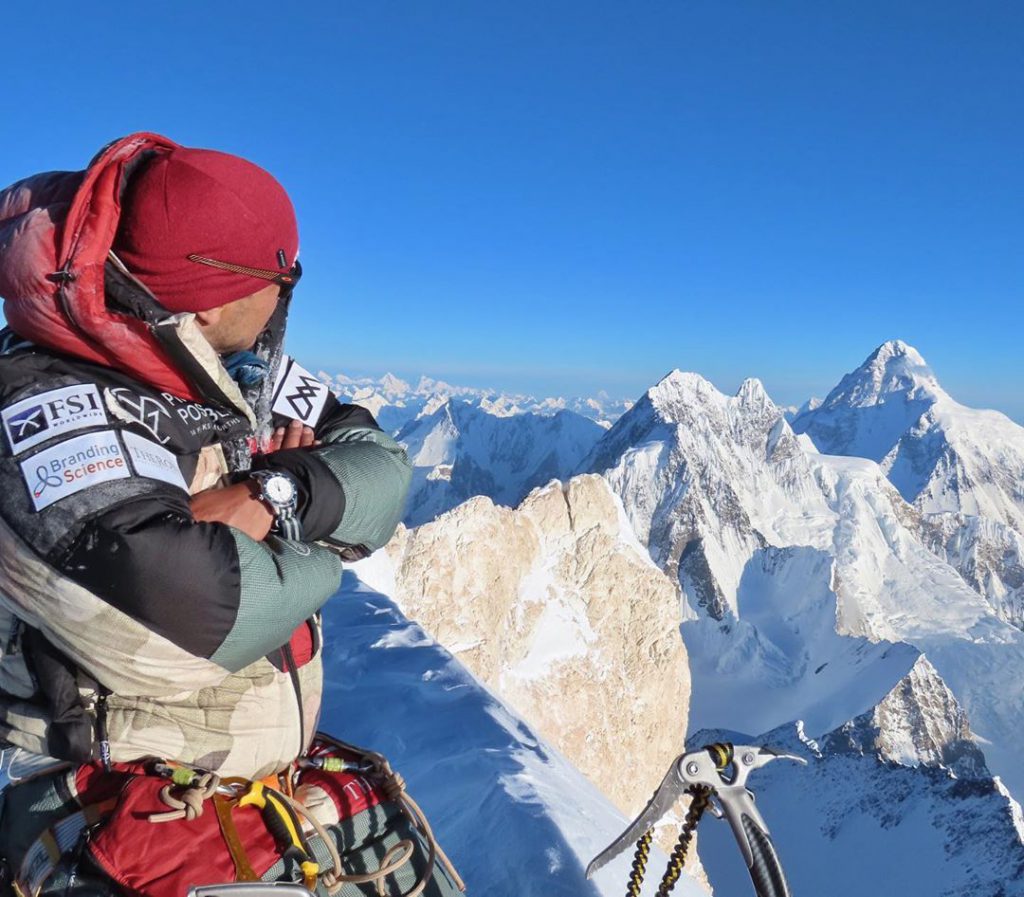 Nirmal, what are your top gear?
In extreme dangerous environment, mind and equipment must always be reliable. The journey to achieve the goal is difficult, long and full of tough obstacles. Nirmal, what are the gears that you have used during your challenge?
"Through out the whole exped, I used Thrudark clothing. I used their summit suits on all 14x8000m peaks. I also used Black Diamond equipment."
Thrudark
"DECADES OF COMBINED SPECIAL FORCES EXPERIENCE HAS ENABLED US TO CRITIQUE EXISTING PERFORMANCE WEAR TO DEVELOP THRUDARK PRODUCTS TO THE HIGHEST SPECIFICATION POSSIBLE"
SF SUMMIT SUIT
With SF Summit Suit, made by Thrudark, Nirmal has completed his challenge to summit Earth's 14 tallest mountains.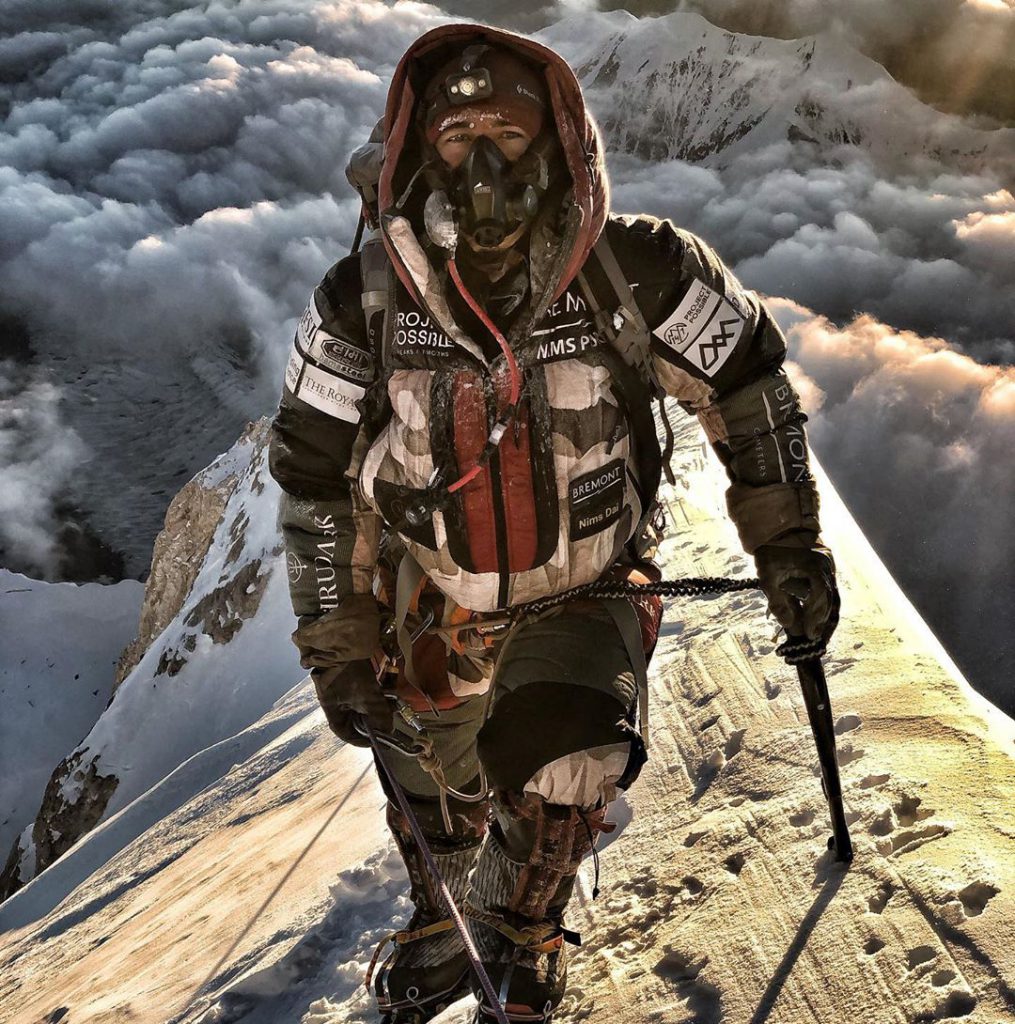 Every piece of this suit has been meticulously calculated and tested to provide the perfect warmth and functionality.
SF SKIRMISH JACKET
SF Skirmish jacket is a breathable 3-layer waterproof outer shell without any compromise on durability, it's breathable shelter from the storm.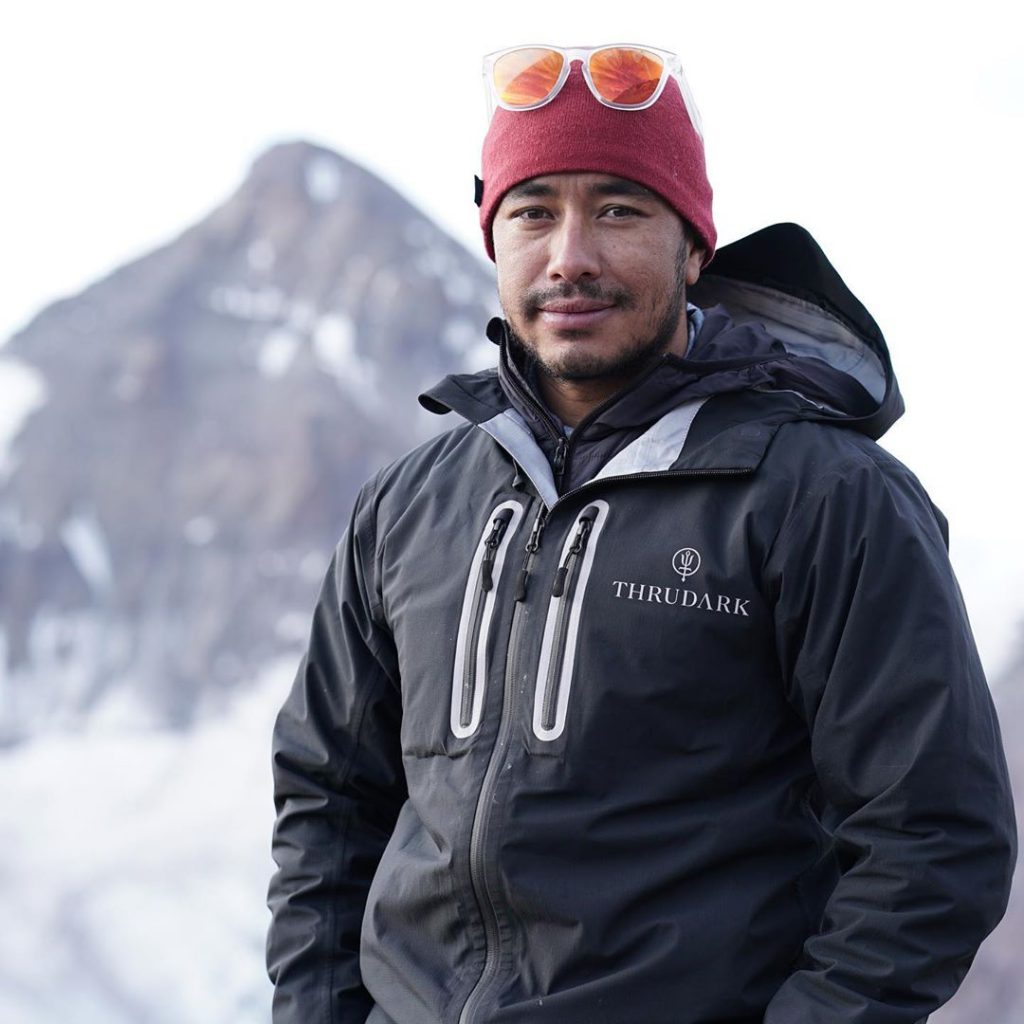 Features: 20000 mm of water column, 22000 G/m2 breathability and 0.1cfm Ari permeability.
SF RAID JACKET
SF Raid jacket is made by a 3-layer waterproof RIPPER fabric, manufactured using the same RIP-STOP material designed for specialist military units.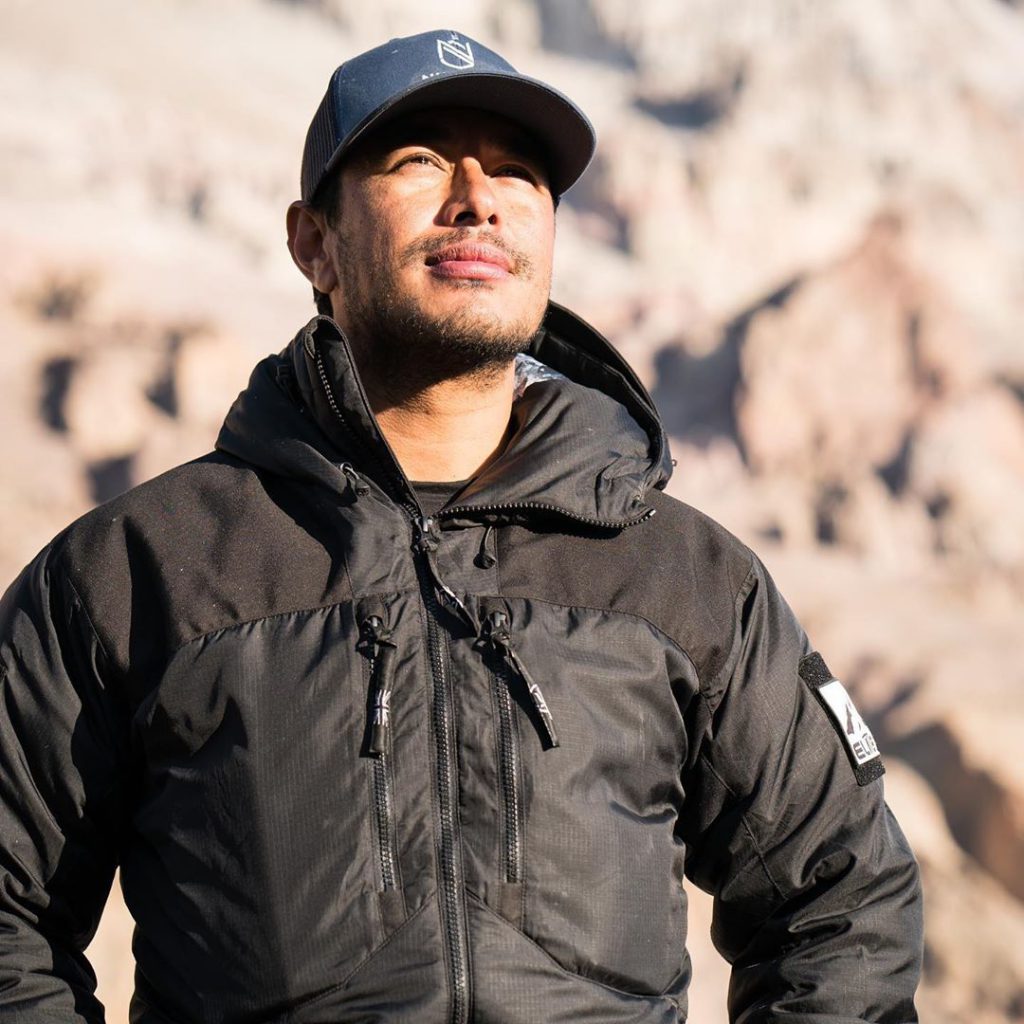 Sculpted to embrace the elements. There's no such thing as bad weather … only unsuitable clothing.
Black Diamond
The right gear plays a critical role in taking you to the summit and bringing you back safely. Nirmal has trusted Black Diamond.
Cobra Ice tool
Ultimate carbon fiber tool for leashless mixed, ice and alpine climbing.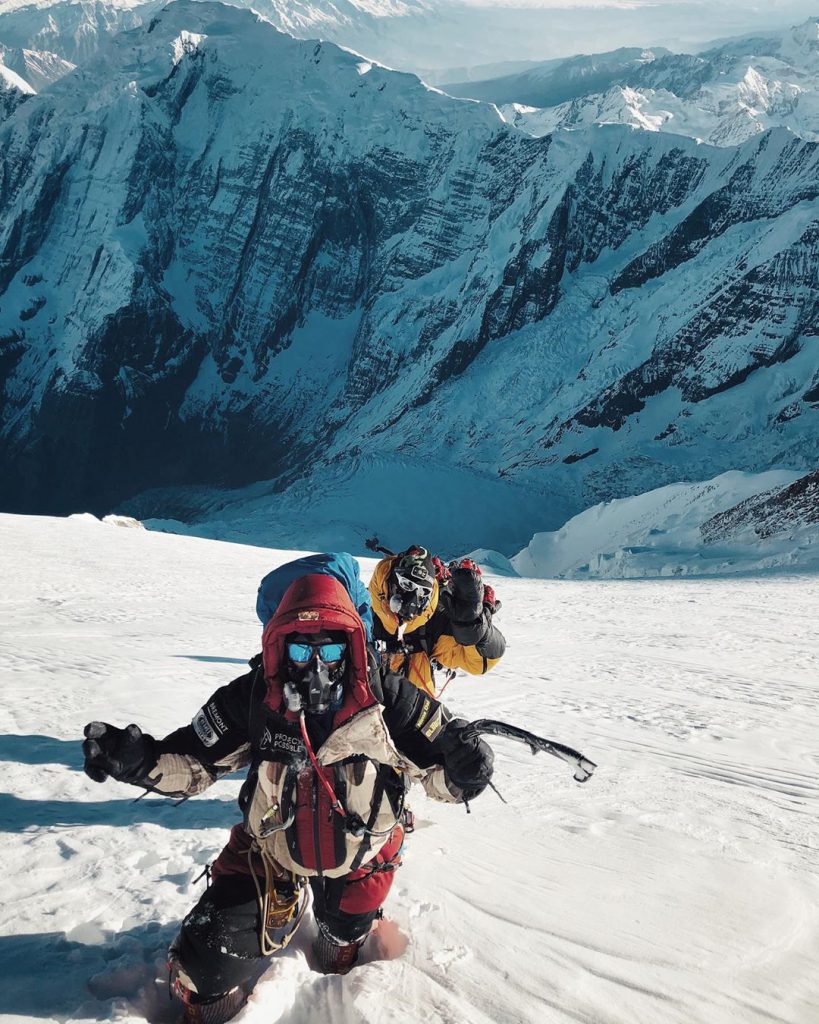 Technical specification:
Weight : [Adze] 617 g (1 lb 6 oz) / [Hammer] 588 g (1 lb 5 oz)
Pick : Chromoly steel
Head : Stainless steel
Shaft : Carbon fiber
Grip : Co-molded rubber
Recommended Use: Ice, mixed, alpine climbing
Check available model and price
Icon Headlamp
Whether you're rappelling an alpine route or 50 miles into an overnight under the stars, the Icon Headlamp provides an 700 lumen output, making the most powerful light among Black Diamond headlamps.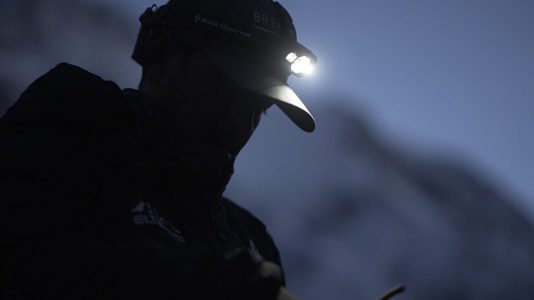 Vector helmet
A versatile, hybrid-shell helmet for lightweight protection in any discipline, the Vector features excellent ventilation and a ratcheting adjuster.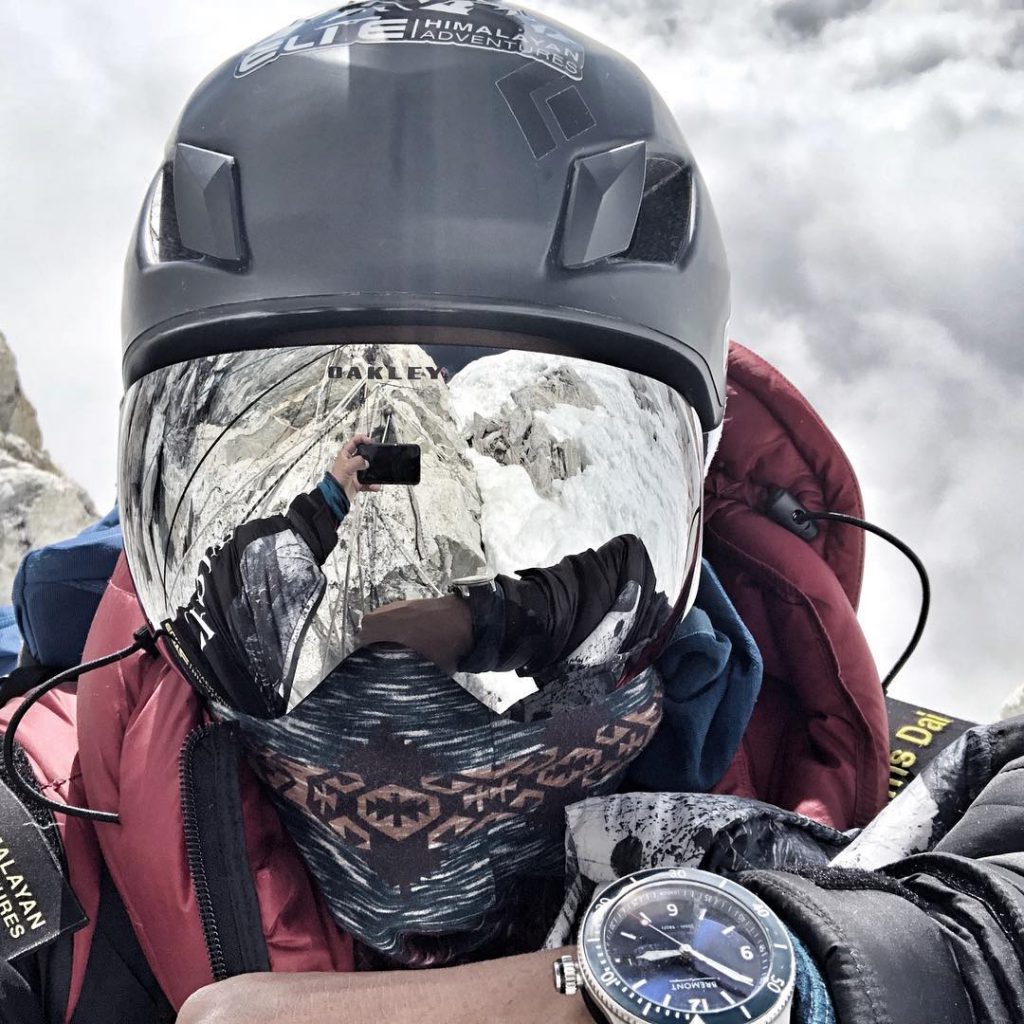 Nirmal Purja and other mountaineers top gears
What are the other favorite gears from ice climbers? Read more on top three outdoor gear.
Visit and support Nirms on Instagram and projectpossible.co.uk!
If you wander which one are the