When dreaming is not enough, becoming a sled dog guide in the Swedish Lapland is a choice.
The distance from Estonia to Sweden is relatively short, but the step between hiking in the green forest in the Baltic and the mystical lands of Lapland is really tough.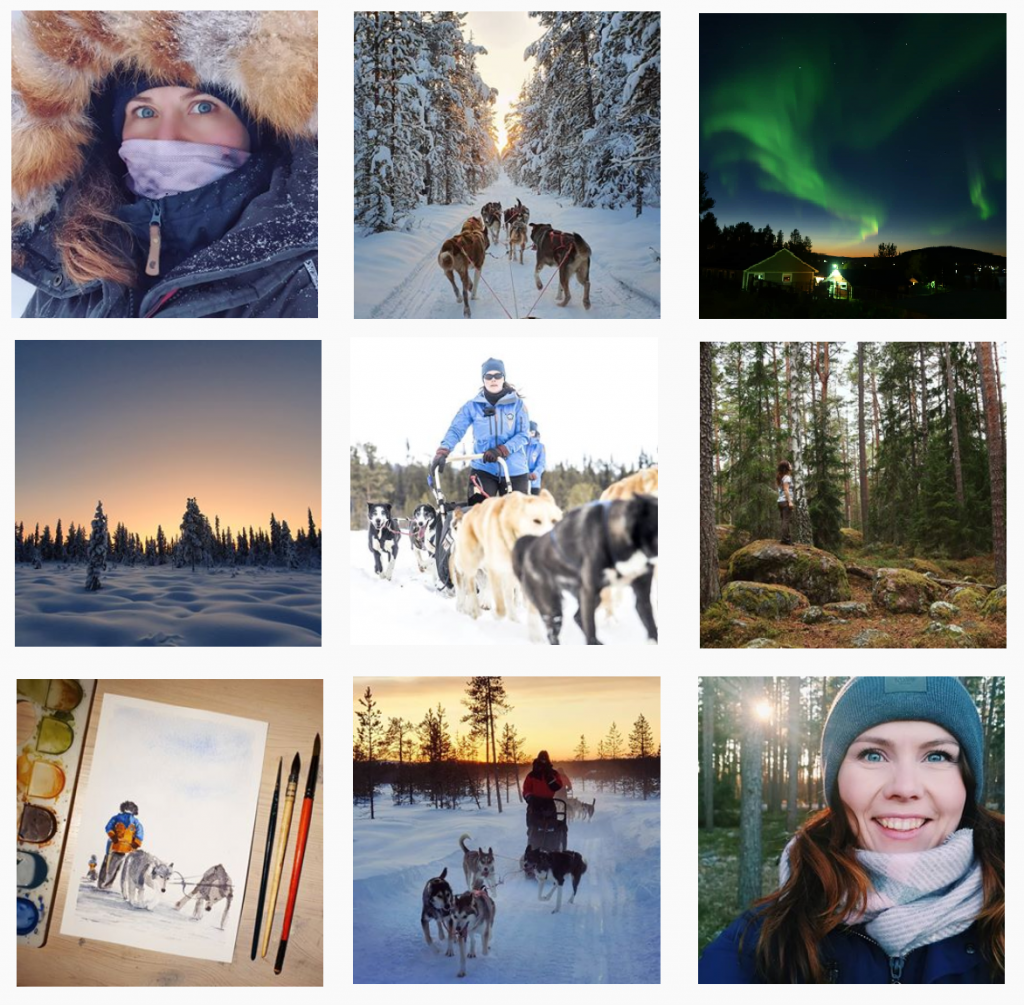 Maiu is a sled dog guide in the Swedish Lapland, outdoor enthusiast and painter. With her dog Luna, Maiu hikes often in Estonia, but also in some other wonderful parts of the world like New Zealand or Nepal.

The energy and the positive vibes from Maiu are simple to find… maiutakesahike. Follow Maiu on Instagram and on Facebook.
Estonia with its beautiful forest has been well covered by Maiu with her engaging videos. But also gear, tricks, advice, and much more can be discovered on her Youtube channel.
And last, but not least, on www.maiutakesahike.com you can discover even more content and get inspired to explore the outdoors.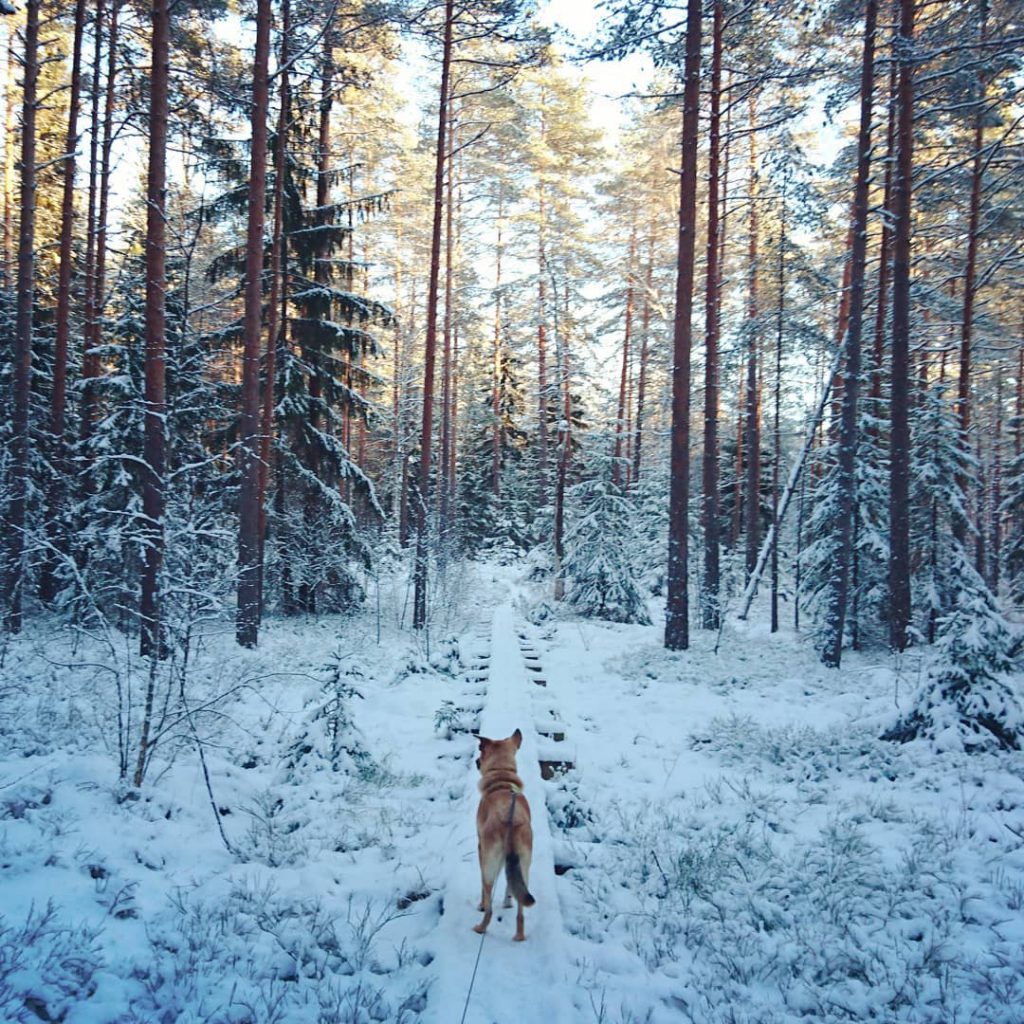 Maiu, what are your top gear?
My tree favorite gear items that I have been using here in the Arctic as a during mushers dog sled tours sled dog musher and wilderness guide are:
1. Base layer, good and warm
A good and warm, high quality merino wool base layer / long sleeved shirt. It's unbelievable how important this is! You can have the best and warmest parka but if your base layer isn't (merino) wool, then you will have trouble!
I have 4 different long sleeved merino shirts and the one I reached out the most was Bergtagen wollmesh sweater. It's mesh part wicks the sweat away fast and the soft merino keep you nice and warm. And as an extra – it doesn't start to smell so quickly as the polyester garments would!
2. Gloves
It's super important to keep my hands warm while driving the dogsled in -20 to -30 degree Celsius (-4 to -22 Fahrenheit) weather and as you are quite still on the sled AND add the wind chill factor the hands start to freeze super easy. But it's crucial to keep hour hands working because you never know when you have to go and fix some dog lines or do other detailed work around the sled and the team lines. So I never left on a tour without my Non-stop Arctic Votta expedition mittens. They are huge and when I'm not on the sled I have a mitten harness around me and I just keep them hanging on my back. But once on the sled I slid them on over my liner gloves and enjoy the beautiful warmth they give.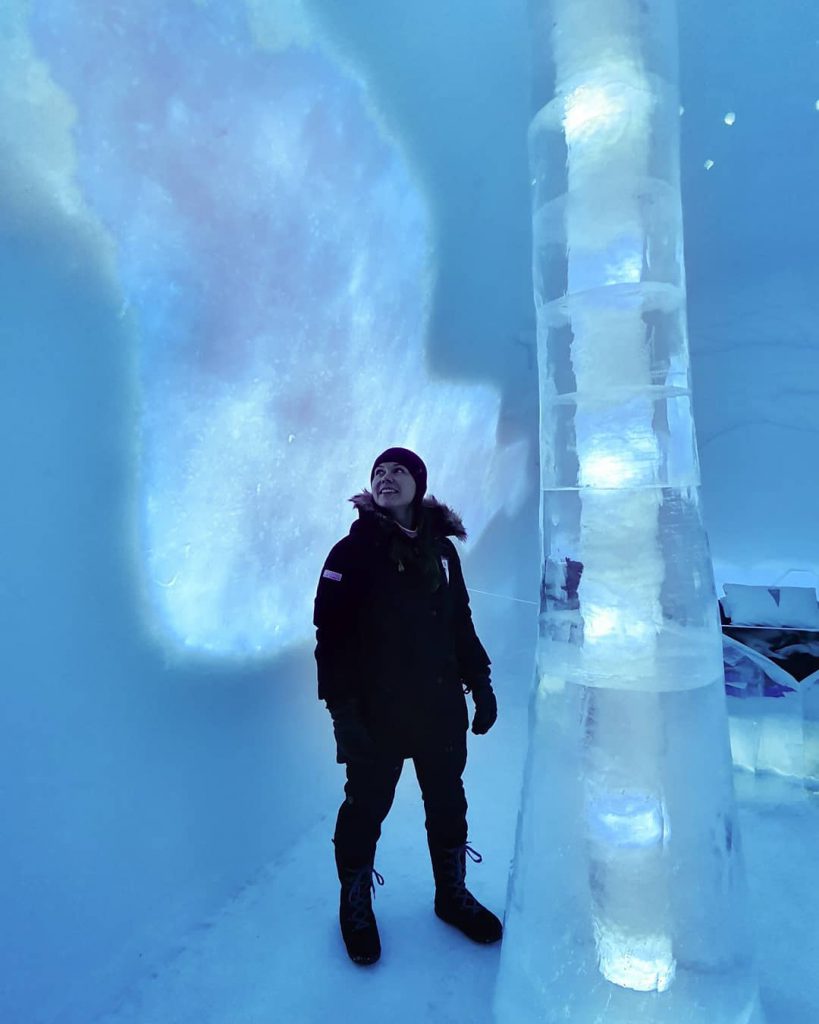 3. Belt
The third item to choose is a hard one! I could name my parka, shoes and headlamp. But I think I will name my equipment belt because although I could survive without it, it has made my life out on the trail so much more comfortable and easy!
It's an extra long and wide leather belt with loops attached to it and on it I have all I need on the go to do mushers dog sled tours, fix whatever needs fixing on the sled or on the dog teamlines. The dogs I work are powerful and so full of energy that they break a lot of stuff 😀 Also, they like to chew so fixing and replacing details and lines is almost a daily thing. So what I attach to my belt – keys to the cabins (so they are always there when I need them, easy to access and i'll not forget them accidentally); extra necklines, shackles and hooks for fixing dog team lines, Leatherman, and my Morakniv knife.
Fjällräven Bergtagen Woolmesh Sweater
Technical base-layer sweater in a merino blend. Three different knitting techniques used for maximum comfort and functionality – perfect for varied activity levels. A light, pliant and comfortable base-layer sweater for all types of outdoor life, all year round.
Main features:
– Body-mapping design
– Synthetic fibres for durability and easy care.
– Mulesing-free, traceable merino wool.
Non-stop Arctic Votta expedition mittens
Arctic Votta is designed with space grade technology to keep your hands warm when temperatures are extreme and likely to drop below -20 centigrade. It's a must for mushers dog sled tours!
Non-stop polar: Arctic Votta
Bushcraft/Woodland equipment belt – EXTRA LONG
An equipment belt is highly useful for carrying the essentials close to hand like your knife, axe and folding saw.
Features:
– Strong single action buckle for added stability and strength.
– Two additional belt loops fitted with a Brass Clip and a D ring.
– Handmade
More details: Etsy
Fjällräven | Equipment belt
Practical equipment belt made from vegetable-tanned leather to be worn outside a jacket.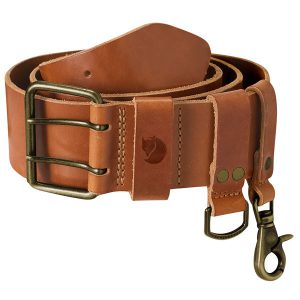 Features:
– D-ring in metal and carbine hook
– Leather loop for your own carbine hook
– 100% leather, 340 g
Fjällräven: Equipment belt
Maiu takes a hike in summer and mushers dog sled tours in winter

From a true dog sled guide and experienced hiking lover, every piece of advice is priceless. Thank you Maiu for sharing your top gear with us, aitäh!
We will follow you on Instagram, Facebook and YouTube.