How to close the loop to ensure a customer sends clothes back to be recycled at end of life?
OnOn, the high end Swiss running shoe brand, has a revolutionary idea for the fall of 2021—a recyclable running shoe subscription service.
For $30 per month, you get a new pair of shoes whenever you need them, provided you send the old ones back, which On will recycle into new running shoes.

The Cyclon, is a completely-recyclable shoe, weighs in under 200g (7oz) and is designed to be worn in "elite level competition" with high levels of energy return and cushioning. The upper is made from a material derived from castor beans, while the sole is made from an Evonik polymer that's part of the same family as the upper. When returned, the shoes are shredded, ground down and re-used in their entirety to make sole parts. Specifically, the recycled material will be turned into speedboards, the custom plate that sits between the midsole and upper to cushion the blow when your foot strikes the ground.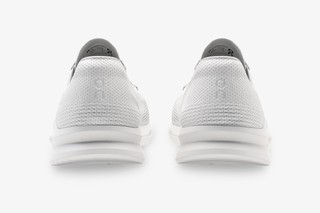 The program estimates that you'll want to send the shoes back once you put about 400 km in them, or roughly 250 miles. If you run 20 miles per week, that means you'd send the shoes back for recycling after about 3.5 months. Roughly speaking.
So, figure 4-ish exchanges per year. At $360 per year for the service, that seems about right in terms of cost. If you're running that often, you're likely replacing your shoes a couple of times per year anyway, for somewhere between $100 – $150 a pop.
So, it more or less equals out.
From an economical point of view, the idea has great potential to bring sustainability and close the loop.
Let's start run!