Ethical and sustainable outdoor brands that truly follow their mission to provide good quality outdoor equipment respecting people and environment are… very few.
Many brands have eco-friendly products in their shops.
Sustainable outdoor brands instead:
build most or all of the production around their environmental-friendly vision
they feel responsible for their impact on the global environmental issues taking active actions and raising awareness.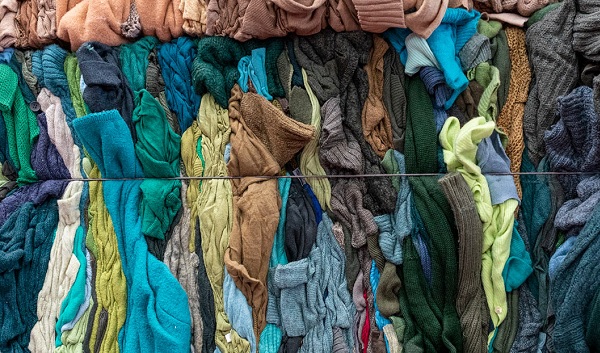 Sustainable outdoor brands
The most sustainable and ethical outdoor brands are: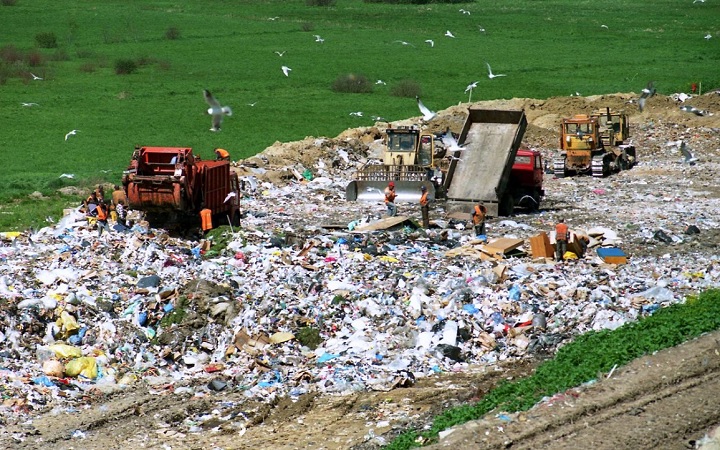 Will's vegan shop
All the products available at the shop are all 100% vegan! Will's vegan shop is the state of the art of ethical and sustainable shop.
Will's vegan shop is not primarily an outdoor shop. In the store, there are available classic or running vegan shoes and vegan hiking boots for adventures immersed in nature.
We believe that if we all try to Make A Positive Choice we can create positive change in the world.

Will's vegan shop

Read more about Will's vegan shop.
prAna
prAna supplies nature and outdoor lovers with gear starting from pants for a simple everyday use, hiking or climbing to jackets and hoodies.
We create men's and women's everyday basics, travel-ready styles, and activewear, made sustainably with the ultimate respect for the planet and its people.

prAna

Varusteleka
Varusteleka is with the good guys. It's a military and outdoor company with the environment in mind, how?
Reselling military equipment (surplus) : super quality and extremely durable products.
Producing locally as much as possible reducing the carbon footprint and sustaining local economies.
Creating equipment made from recycled or surplus materials (Jamä selection).
We are the good guys. Besides never straying to the dark side, we go through the trouble of ensuring that there is more good in this world.

Varusteleka
Kathmandu
Outdoor gear and equipment for hiking or skiing adventures, from the toes to head.
Products are designed with people and the environment in mind. From natural Merino Wool to sustainably sourced cotton, from recycled plastic bottles to dyes made from natural waste, and from certified responsible down to hemp.
Kathmandu's goals:
By 2025, empower our community to positively change the lives of 100,000 people.
Having 100% of our products designed, developed and manufactured using elements of circularity principles.
Becoming a leading Certified B Corp by lifting our assessment score from 83 points to more than 120 in five years.
Best for People and Planet.

Kathmandu
Vaude
Vaude produces outdoor clothing, shoes, backpacks, tents, sleeping bags, bags and accessories for mountaineering, ski mountaineering, trekking, hiking, mountain biking and road cycling.
We are consistently pursuing our green path – eco-friendly and fair. .

Vaude
Vaude believes that sustainability and performance are not contradictory, but rather create a strong drive for our capacity to innovate.
A wide amount of textiles, almost 90%, that Vaude uses are recycled, bio-based or are natural materials. They are made into the most sustainable environmentally friendly processes and with fair working conditions.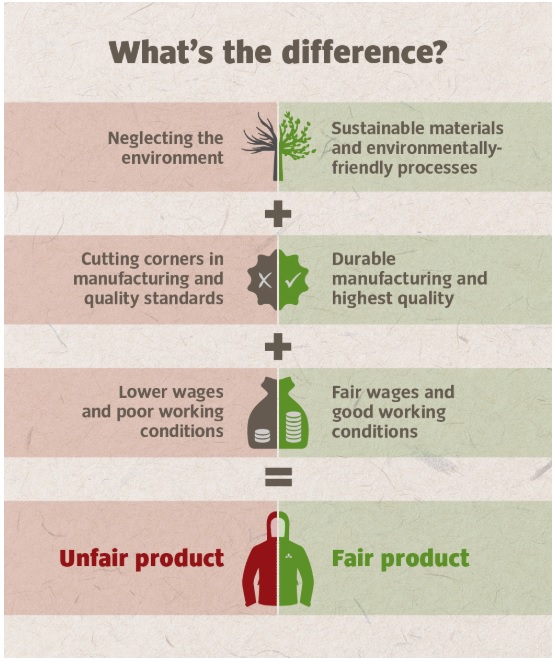 Read more about: Vaude sustainability report.
Picture organic
Born with the DNA of being among the best ethical and sustainable outdoor brands, Picture organic inspires an eco-friendly lifestyle through and from their passion for board sport.
Developing next-generation products that will help to fight climate change.

Picture organic
One of the commitment of Picture organic is, since 2008, continue avoiding to ship the products by plane and use alternative more eco sustainable solutions as boats!
Patagonia
One of the best and ethical sustainable outdoor brands known, if not the best well known for its commitment to environmental protection.
We're in business to save our home planet.

Patagonia
Patagonia grew out of a small company that made tools for climbers. Alpinism remains at the heart of a worldwide business that still makes clothes for climbing—as well as for skiing, snowboarding, surfing, fly fishing, mountain biking and trail running.