Packaging has a lot of environmental impacts.
What's the solution for a zero-waste packaging in e-commerce for a more sustainable future? 
The waste is the problem
Packaging plays an important role in safely distributing products throughout today's society and supply chains.
The amount of packaging material has been growing in past years, as a consequence of retail developments, including e.g. increased convenience.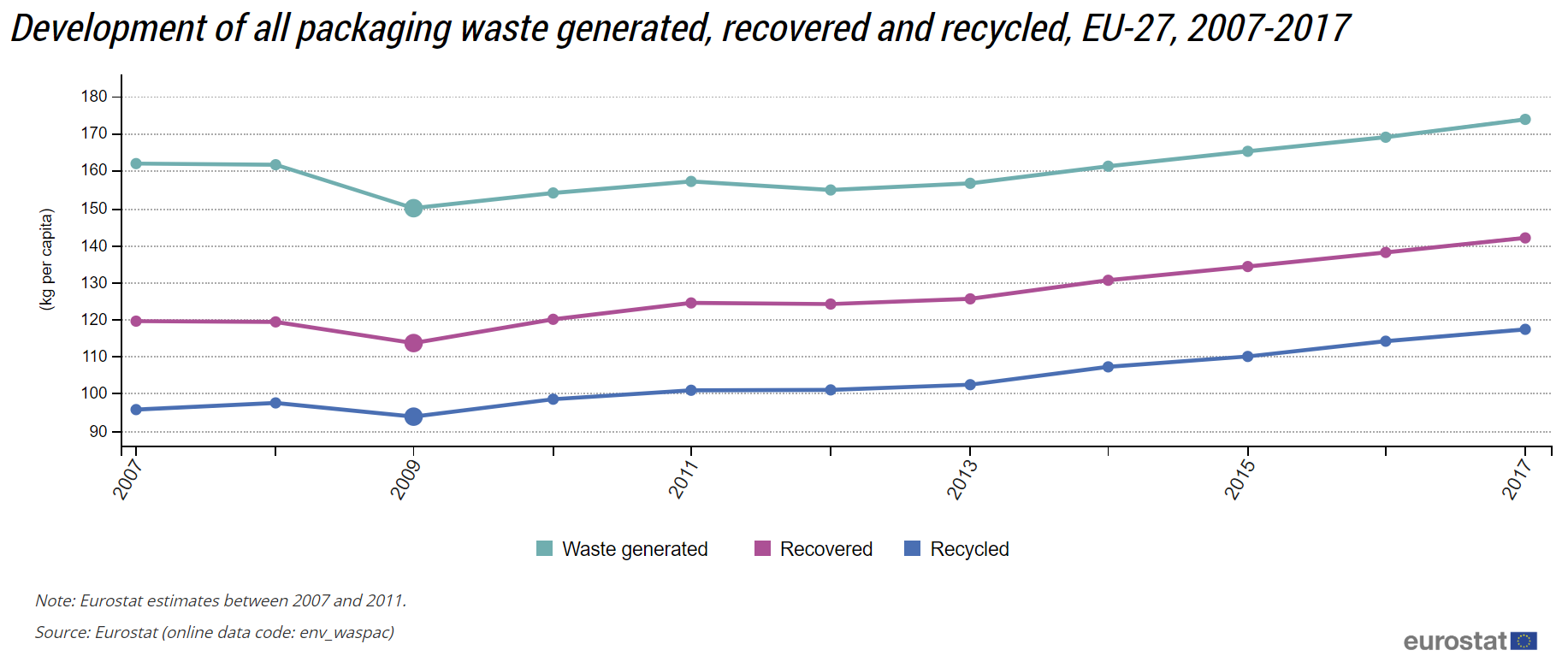 In 2017, all packaging waste materials experienced an increase compared to 2016 which resulted in a total volume of packaging waste of 77.5 million tonnes of generated waste – a rise of 3.0 % compared with 2016.
This is also the consequence of supply chains that have moved increasingly to single-use packaging.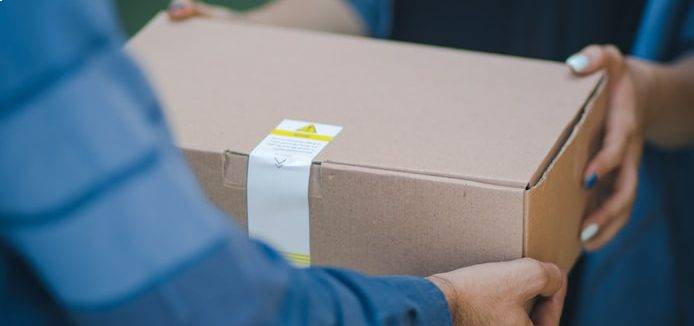 With a consumption of about 40% of plastics and 50% of the paper in Europe, the packaging sector is a large use of materials.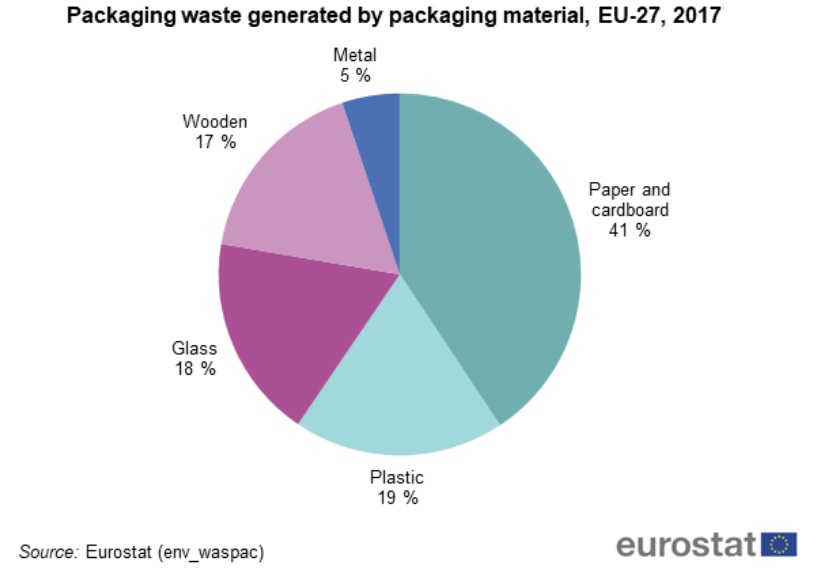 Packaging has a lot of environmental impacts, while it also represents a significant cost in the current supply system.
Zero-waste packaging
Among the challenges of the circular economy, one is to close the material loops.
Can reusable packaging be used as an option to significantly reduce environmental impacts?
Zero-waste packaging describes packaging in which every part of the packaging is reusable or recyclable, meaning no actual waste is generated.
Zero waste, #NOWASTE

Reusable packaging, the solutions
Several companies have developed a reusable packaging system creating an alternative to the use of single-use containers or cardboard boxes in e-commerce.

RePack, LimeLoop, and Loop are well-established businesses and they operate using different business models.
Let's have a look at how they are able to create an impact in the circular economy and their strategy to reduce the waste.
RePack
The Finnish company RePack leases packaging for products that do not need hard packaging protection in B2C e-commerce, such as clothes, towels, backpacks.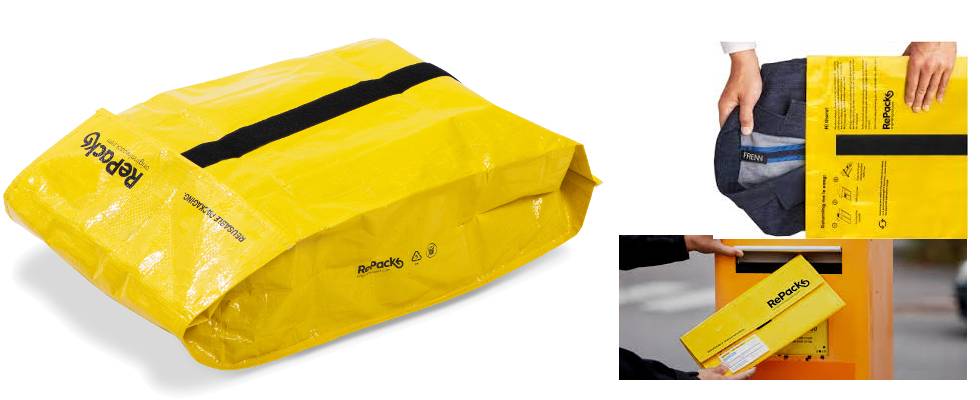 Once the consumer receives the product, the packaging, which comes with a prepaid return label, is folded and shipped back to RePack by regular mail for a central quality check and redistribution.
Repack offers its customers a discount coupon to ards the next purchase in any partner store. The brands choose how the reusable packaging is offered to customers, e.g. as a paid option at checkout, for free over an expended amount or for free with the company absorbing the delivery cost.
Website: RePack
LimeLoop
LimeLoop, from the United States, provides reusable packaging for web store orders with an integrated tracking system and rents out its smart shippers through a subscription service to web stores.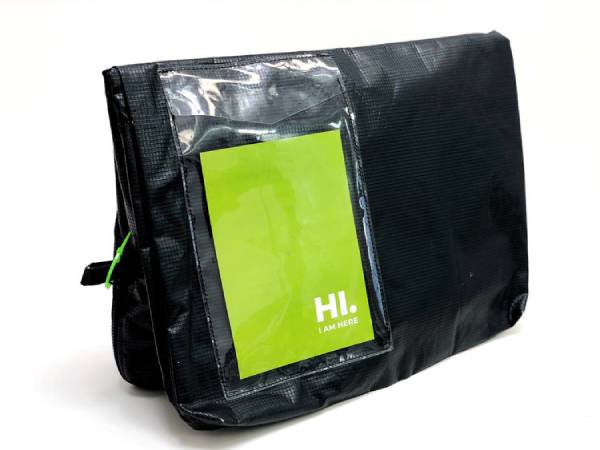 Web stores deliver orders to customers in LimeLoop smart and returnable shippers. Upon receipt of the smart shipper, customers use a prepaid shipping label to return the shipper back to the nearest warehouse via UPS, enabling shippers to be reused for a new shipment.
To complement the shipper experience, the web stores, fulfillment centers, and end-customers can use an app to further engage with the shippers, simplify logistics, and gather data about the shipper journey.
Website: thelimeloop.com
Loop
Loop, also from the United States, helps brands worldwide selling everyday products like shampoo in reusable, returnable packaging instead of single-use plastic.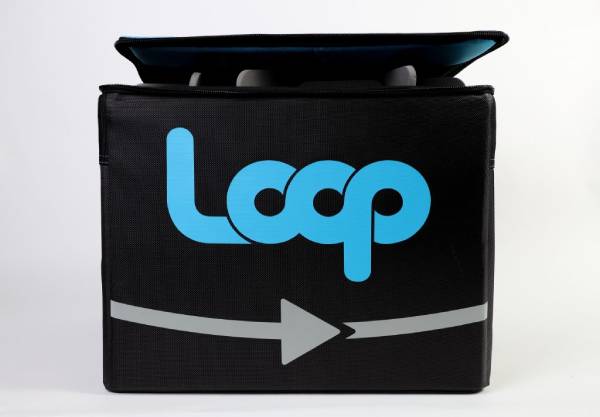 Could a modern version of the milkman model—where customers shop online and then return empty containers via UPS to be cleaned and refilled for a new customer—make business sense?
Customers pay a small deposit for a package that has been designed to be reused several times. When the containers are empty, customers have some options: put them back into the Loop Tote and schedule a free pick up from your home, return the containers at the drop off points, schedule a pick up to coincide with your next delivery or dropped off at a retail partner.
The customers, then, can choose if they want that product replenished; if not, their deposit is returned or credited to their account. The empties are sent to a facility where they are washed and refilled.
Website: loopstore.com
The benefit of the reuse model
Reuse models are sometimes considered burdensome or a thing of the past.
However, enabled by digital technologies, innovative reuse models can unlock significant benefits and shifting user preferences:
Users can get a better experience through improved functionality and/or aesthetics of the packaging.
Businesses can improve brand loyalty by incentivizing the return of the packaging through deposit and reward schemes.
Businesses can optimize operations through the standardization of packaging or shared logistics and cleaning facilities across brands, sectors, or wider networks, e.g. in combination with a third-party packaging/service provider.
Businesses can improve brand loyalty and obtain user insights through subscription to auto-replenishment services. Users don't need to worry about keeping track of stock and reordering in a subscription service.

What's the future?
As large volumes of materials are used in B2C markets, further integrated life cycle analysis of the environmental (LCA) of reusable packaging systems is still needed.
Today, the retail market is changing, as e-commerce is increasingly becoming more popular, and the market for online ordering and home delivery of groceries is growing.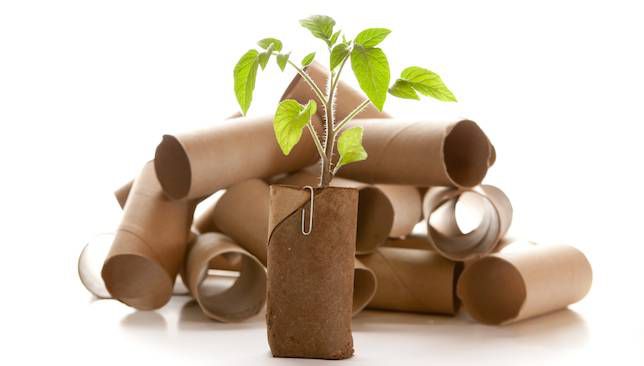 Home delivery is now associated with excess packaging material use, and various concepts have been developed to reduce this.
Reusable packaging systems seem to demonstrate environmental and potential economic benefits over single-use packaging system.
Just a little step forward for a zero-waste economy.
The rebirth of reuse has been long coming.