Natural and organic fuels are, in most cases, easily accessible and with biological material, it is possible to cook food, boil water and even warm the area around you. Easy and safe. Discover more about Vital Grill review.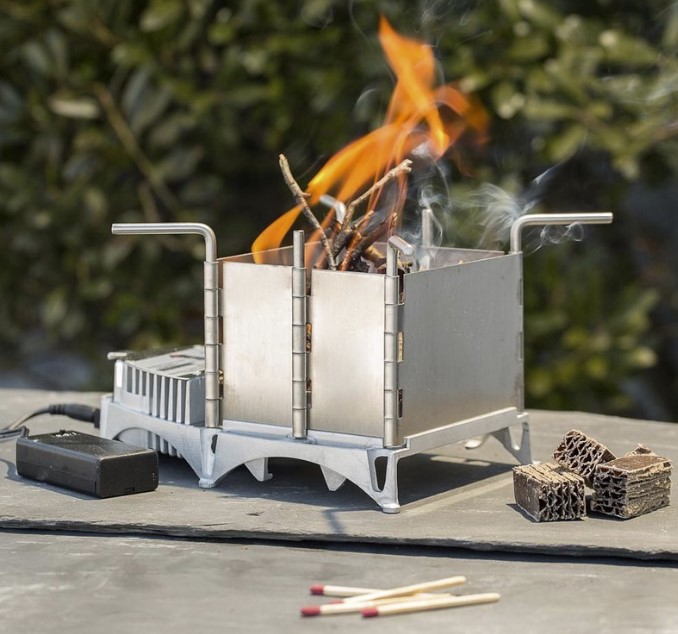 You can burn sticks, twigs, pine cones, birch bark, sawdust/wax and charcoal. If it is a solid and it burns… it will burn it.
Fueled by Nature.

Vital Grill
The VitalGrill Survival stove features a fan powered a battery to increase flame efficiency and temperature control. And this makes this stove more efficient, even with wet firewood, keeps the fire hot and minimizes the smoke.
Pro and Cons for this Vital Grill review
Very little fuel to boil or cook with is necessary, so there isn't waste time processing wood/fuel before you start cooking.
Stable and hard to tip over accidentally, even with a large heavy pot of water atop it.
Pot supports are adjustable, so it can hold very tiny cups or large and heavy pots / frypans. There are two speed settings for the fan and a damper mechanism that let you raise and lower the flames
Fast and hot! Vital Grill is able to boil 32oz (1 liter) of water in less than 3 mins.
The heat of the flame is controllable by adjusting the damper. Most wood stoves have no heat control.
CONS:
A bit heavier than other wood stoves ( 1.5 pounds / 700 grams).
Technology dependent. The most important component, the fan, works only with the battery.
Batteries are fast to get empty and can reach from 5 to 10 hours of autonomy ( 2 AA battery take a few spares).
The stove requires constant attention as the fuel burns rather quickly. If you don't pay overlook for 10 minutes, the flame can easily go out.
How to use Vital Grill
To operate Vital Grill review, you start a small fire in the burner bowl, let it become established, add additional fuel and turn on the fan. With dry wood you should have a good fire within 2 minutes. You control the heat by setting the fan speed to high, low, or off.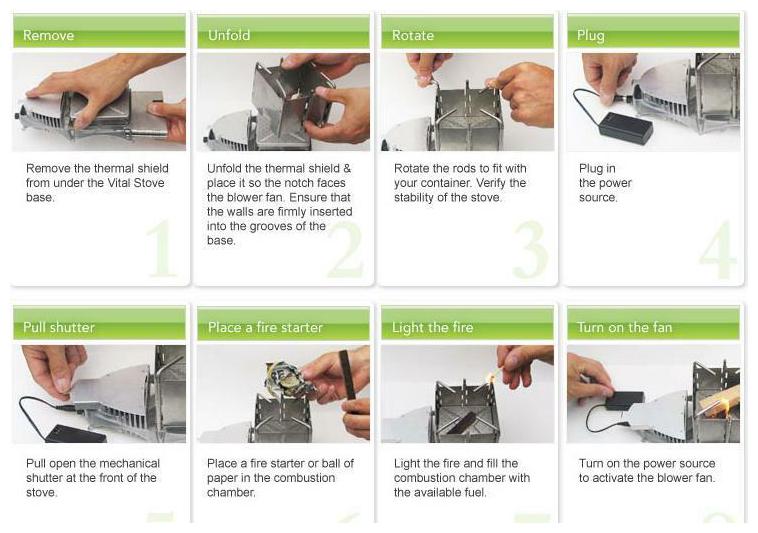 Overall
Yes its a bit bulkier, a little heavier, but it is built well. When folded, it quite compact (8 x 4.9 x 1.8 inches / 20 x 12.5 x 4.5 cm).
This portable furnace produces enough heat to cook anything, from boiling a large amount of water to cooking your favorite pancakes without carrying any fuel.
Ideal for multi-day trips where twigs or ground litter are available as one need not bring fuel or fuel containers. Not for an ultralight lovers or adventure in extremely low temperature, but Vital Grill can fit for hikers, long distance cyclist, canoeing, etc.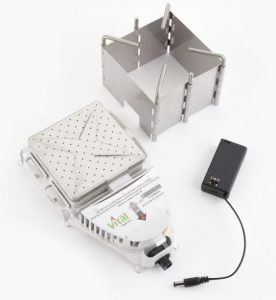 Discover more products from Vital Grill stove and read more about outdoor camping tips from our camping category!