The best outdoor retailers in 2020 help the customer to make a correct purchase.
Purchasing is not simple! In the era of consumerism, the customer has a huge variety of possibilities, even within the same brand.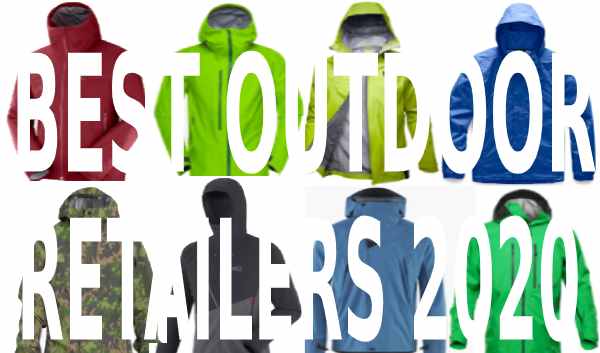 Which are the outdoor retailers that help the customer by providing valuable information?
Our research has observed that you are able to make a correct purchase if you shop online from North Face, Helly Hansen, Salomon, Varusteleka, Norrona, Millet and Klättermusen.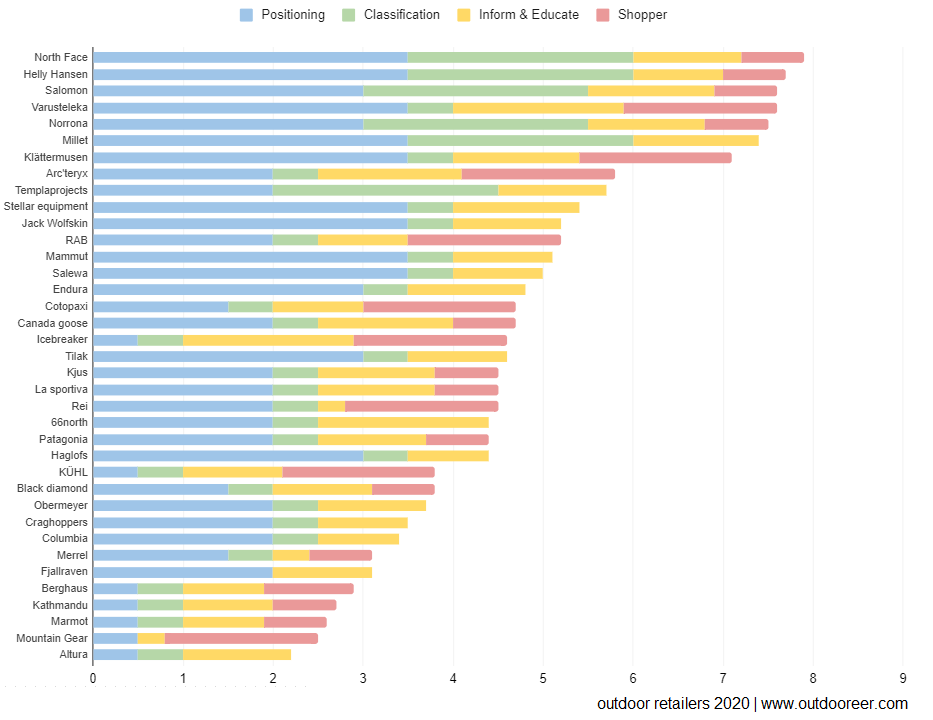 Evaluation
During the evaluation, we've considered crucial the importance of understanding clearly for what the product has been designed for. As well, comparing properties and allow the customer to express their opinions or ask questions.
The best outdoor retailers help outdooreers by providing information and guidelines. From the on-line shop, they are able to answer all these questions:
For what activity it has been designed for?
Is this the most waterproof item?
Why is this good for me?
What other outdooreers think?
I have a question…
I want to understand more…
Positioning
Cycling, hiking or skiing. The design for these jackets is different and knowing the the features (ex. elastic-bound cuffs) and properties (ex. 20.000mm waterproofness) make the difference.
Using icons or telling that the product fits better a certain environment is a must for the top outdoor retailers.

Classification
The numeric value which defines the level of waterproofness is not useful for everybody.

Comparing performance or properties helps customer to identify if the fits her/his needs.
Shopper
Reading opinions of other customers from review is useful.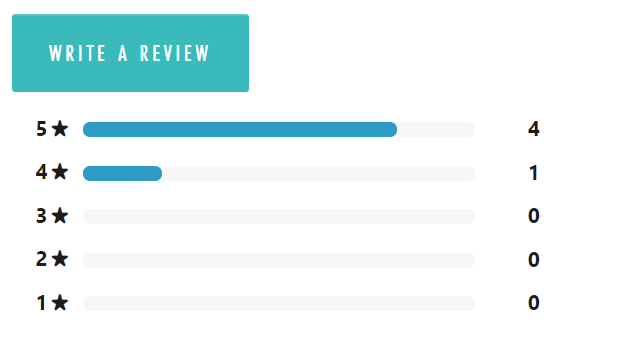 Having the possibility to ask questions directly to the retailer… it is definitively a plus.
Inform & educate
List of materials that have been utilized for the product and their technology can provide more information to experts or educate the customer. When purchasing online, it is indispensable having the size chart (cm/in) with some details about the fit.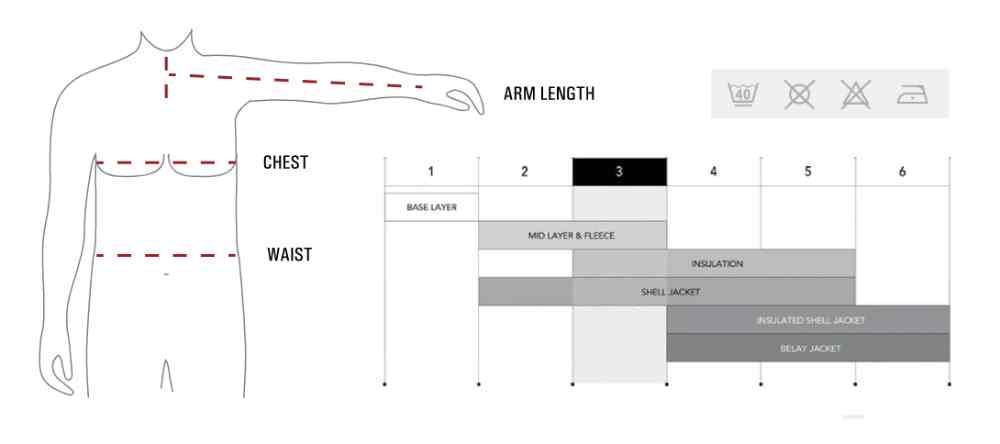 Explaining how to treat outdoor gear, it is not fundamental, but it is still a valuable information.
Environmental impact
In addition, outdoor retailers that explicitly tell to the customer where the product is made. Revealing this information, therefore, the retail remarks the environmental impact of the product or the choice to support a close market: Black Diamond, Canada Goose, Cotopaxi, Endura and Varusteleka.
Read more about the most ethical and sustainable outdoor brands.
Buy informed from outdoor retailers
Most of the outdoor retailers sell great products. Unfortunately, very few of them help the customer by providing good and quality information.
If you don't find the information that your are looking for, if you are not sure what are you going to buy… ask directly to the retailer.
Buy informed, avoid waste.
[ninja_tables id="934″]
Looking for a warm down jacket? Check out 900 fill down jackets