The mountains of Austria are pure poetry.
All around the world, mountains rise up out of the landscape, reaching high in to the sky, but only few of them are stunning like Alps.
Verena is from Austria and she's a truly a mountain lover.
How you can't love them if you have those peaks just on your backyard?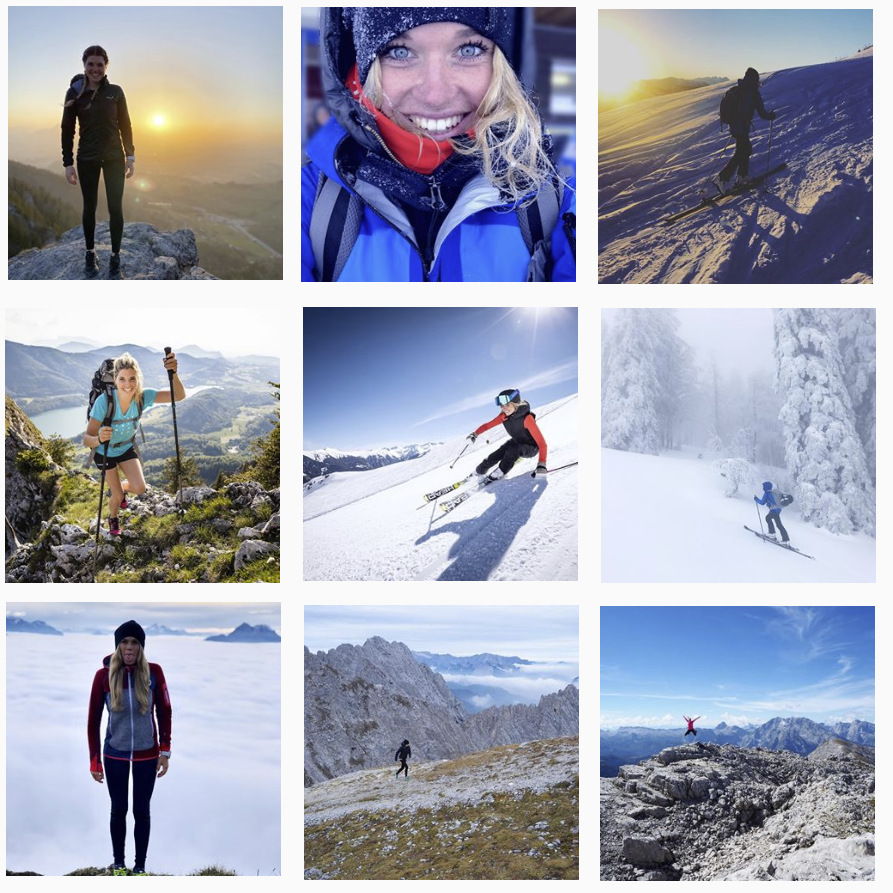 Mountains of Austria offer everything you need.
Trekking, skiing, running, trailrunning, cycling, climbing… which other activities can you do in the mountains?
Well, you can discover them following Verena on her Instagram account, verena.hlmgr!
Nature is not a place to visit- it's home!

Verena
Verena, what are your top gear?
Jacket
I would recommend the jacket Ortles 3 from Salewa.
It keeps you warm at all different weather conditions – rain, wind, sun, snow.
Poles
Pole for trekking
I'm always using the lightest pole for trekking, C3 Carbon Pro Compact from Komperdell.
Pole for trail-running
For trailrunning I love this pole, Komperdell Carbon FXP.4 Trail Ultralight Vario Compact.
Pole for skitouring/ freeride
For skitouring and freeride I use Fatso Carbon Team Vario extremely light pole from Komperdell.

Salewa | Ortles 3 Goretex Pro
Ortles 3 Goretex Pro is a waterproof and breathable 3 layers hard shell jacket. The jacket is designed for climbing, alpine and ski mountaineering,
Find more details and compare against other jackets on outdooreer.com.
With its GORE-TEX® Pro membrane, it's perfect in alpine environment providing full alpine weather protection.
The main features:
– Backpack and harness compatible
– Waterproof: 28.000 mm
– Breathability: <6 RET
– Underarm zip
Salewa: Man | Woman | Outdooreer.com
Komperdell | C3 Carbon PRO Compact
Lightweight and versatile carbon fiber telescopic poles for trekking.
Great for activities for day hikers or alpine rock climbers

Packed size: 57 cm
Adjustable from 90 – 120 cm
Weight: 206 g
Komperdell: C3 Carbon PRO Compact | Amazon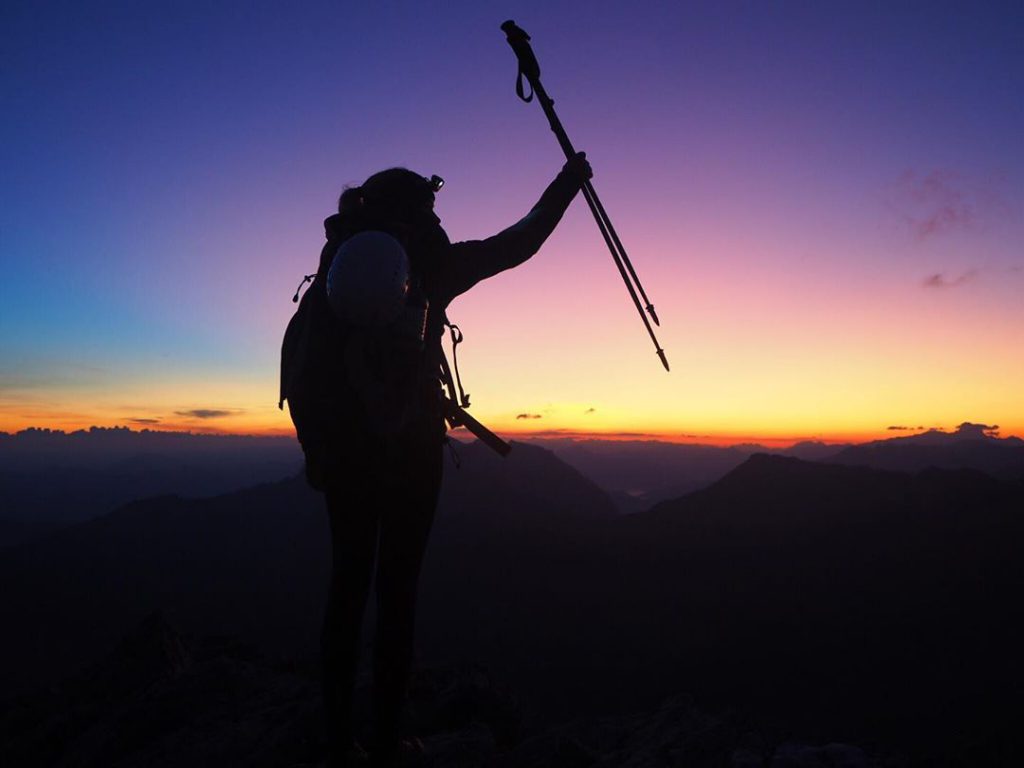 Komperdell | Carbon FXP.4 Trail ultralight Vario Compact
Telescopic poles designed for trail for hiking and trailrunning till skitouring activities. This all-season carbon fiber poles are compact and are able to handle handle any off-trail.
Carbon FXP.4 Trail ultralight Vario has been the first self deploying pole on the market!
Packed size: 38cm
Adjustable from 105 – 125cm
Weight: 199g
Komperdell: Carbon FXP.4 Trail ultralight Vario Compact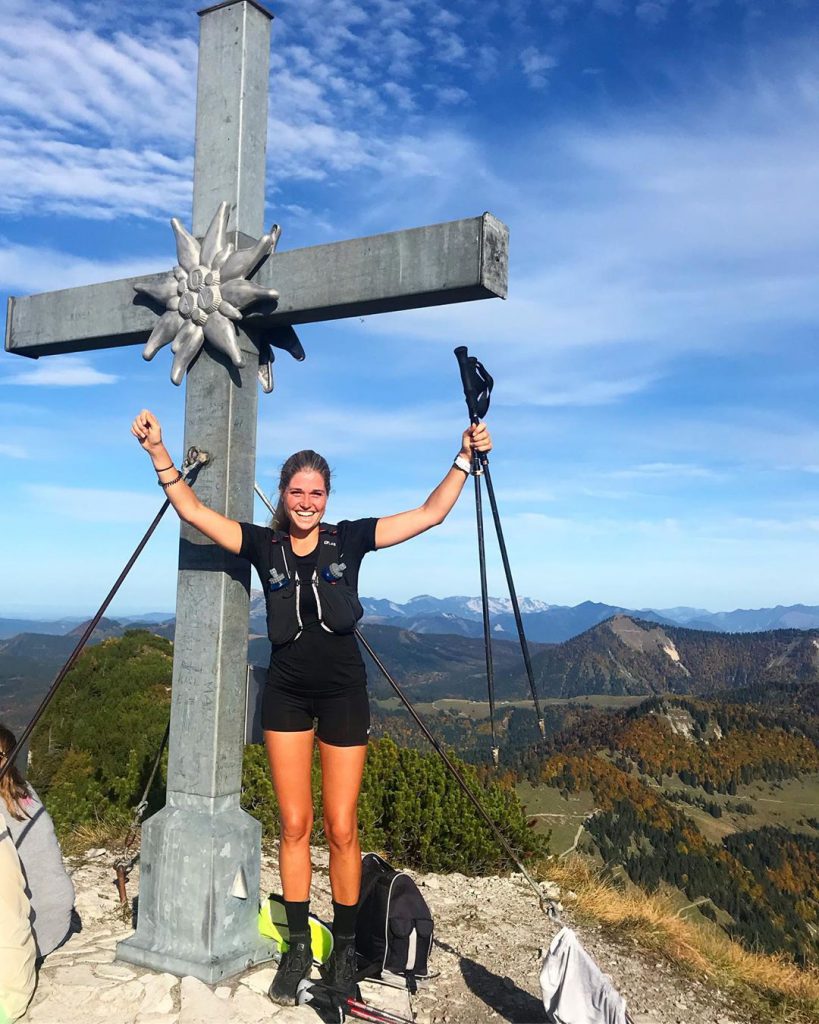 Komperdell | Fatso Carbon Team Vario
Alpine carbon fiber poles for winter sports like ski touring or free riding.

Features:
– Packed: 109 cm
– Adjusts between 110 – 140 cm
– Weight: 452g / pair
– Adjustable even with mittens
Komperdell: Fatso Carbon Team Vario | Amazon