This stellar down jacket review follows an objective method of approach to throw light on real aspects.
Stellar Equipment always makes sincere and committed efforts to live up to the expectations of customers. The Stellar Down Jacket "Stretch Down Hood 2.0″ brings innovation that can be termed as amazing and innovative. 
Compare and discover jackets and tents.
Easy, fast, and free!
Stellar Equipment Jacket Technology is the most advanced and innovative in the industry.
High durability and enhanced wind and water resistance make this product one of the most popular choices. The comfort level it offers is inimitable and you don't need to worry about any cold spots.  
If you are considering to buy a down jacket, check the list of 900 fill down jackets
This Stellar Equipment stretch down hood model takes performance to a new level with groundbreaking technology. It is one of the most versatile down jackets available in the industry today.
Stellar equipment wants to keep you warm and comfortable providing a more durable technical gear with its down technology, and we love this.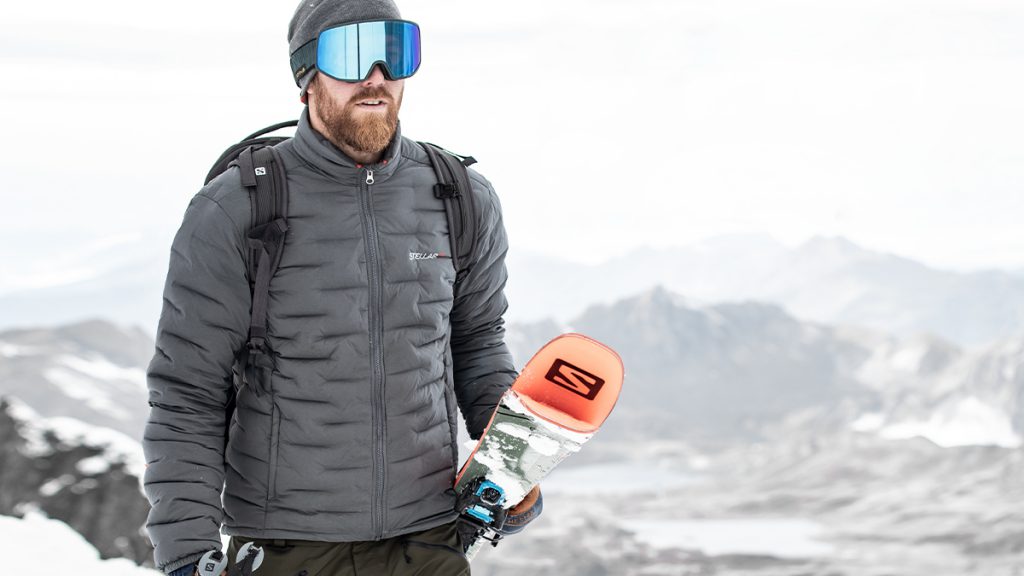 Two important innovations have been granted for the last models in down technology: woven seamless down baffles and a water-resistant 2-way stretchable outer fabric.
The unique woven baffle 'I-tube' technology means that the fabric itself is interlaced into double-walled compartments — no stitching is needed. The effects of this new down technology are:
Less cold spots
Improve water and wind resistance
Increase durability
Water-resistant 2-way stretchable outer fabric technology allows for the use of stretch fibers in the fabric. The result is a two-way stretch down garment that provides incomparable comfort.
Thanks to R&D, Stellar Equipment aims the moon and allows to keep you warm and comfortable even there!.
More information is available at stellarequipment.com and Stretch Down Hood model