5000dennis_nature: the joy of outdoor life can be found at Denis's pictures, Danish bushcraft. From camping setup to a kettle over fire, it is just stunning simplicity.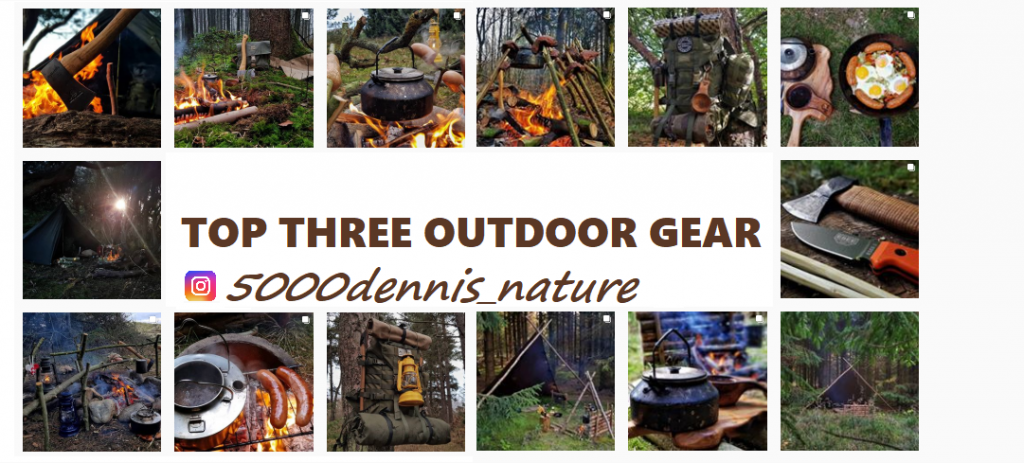 What are your top three outdoor gear?
[ITG id=534]
Savotta | Jääkäri L | Rusksack
The Jääkäri M ruskpack (also called Jäger) is an improved model of the Light Border Patrol backpack originally designed for the Finnish Border Guard .
With a capacity of 22 liters when closed, it can reach 30 liters. Extremely durable and versatile thanks to its extensive MOLLE webbing. As you can see from 5000dennis_nature's picture… you can carry almost anything!
5000dennis_nature

5000dennis_nature

5000dennis_nature
More info: Savotta | Jääkäri M
Eeagle Products | Bålkjele | Kettle
Eagle Products, from Norway, manufactures quality items for making our life in the woods more comfortable… like Bålkjele, the kettle.
It may be hard to pronounce it at the shop if you want to buy Bålkjele … and if you receive a balaklava instead, just smile and buy it. It will be fun!
More information: Eeagle Products | Bålkjele
DD Hammoks |Tarp 3×3 PRO | Tarp
ddhammocks.com

ddhammocks.com
DD Hammocks offers comfy hammocks and tough tarps for all the range of outdoor lovers, from day-tripper to outdoor survivalist.
Based on our popular 3×3 tarp, and born out of innovation and testing in the field, the DD Tarp 3×3 – Pro offers limitless set-up options.
The major features are: fully waterproof 3000mm PU coating, 21 reinforced attachment points, 16 eyelets, guy line stowage loops and press studs.
5000dennis_nature

5000dennis_nature

5000dennis_nature
More information: DD Hammoks | Tarp 3 x 3