David Göttler… mountains and above them.
Who is David Göttler
David is a German professional alpinist and expert mountaineer with more than 30 expeditions and IFMGA mountain guide based in Northern Spain and Chamonix, France.
Among his accomplishments, David has climbed Shishapangma (8024m) South Face in under 13 hours, five 8000-meter summits (Gasherbrum II, Broad Peak, Dhaulagiri, Lhotse, and Makalu), and several winter ascents (Eiger, Grand Jorasses, and Matterhorn).
From the Alps to the 8000m peaks of Himalayas, David sets new routes up the highest mountains in the world, he does so unaided and without the support of supplementary oxygen.
Where you can find David? You can find summits, stories, and more on Instagram (david_goettler), Facebook, and david-goettler.de!
Top 3 gear by David Goettler
David, what are gears/equipment that you are using?
– North Face / Summit L5 VRT Futurelight Pullover / Jacket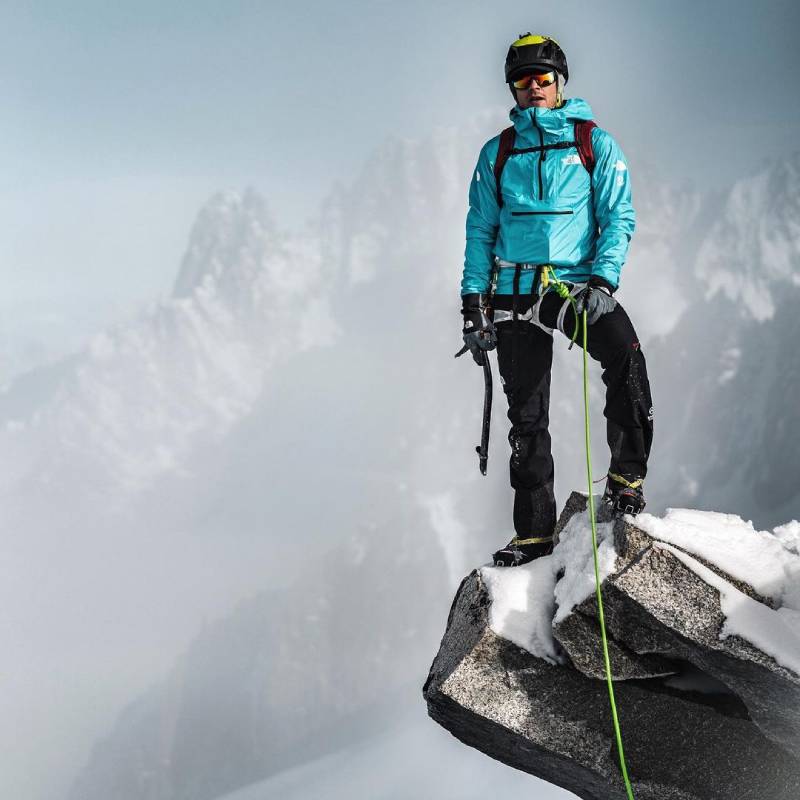 – Edelrid / Beast lite crampons / Crampons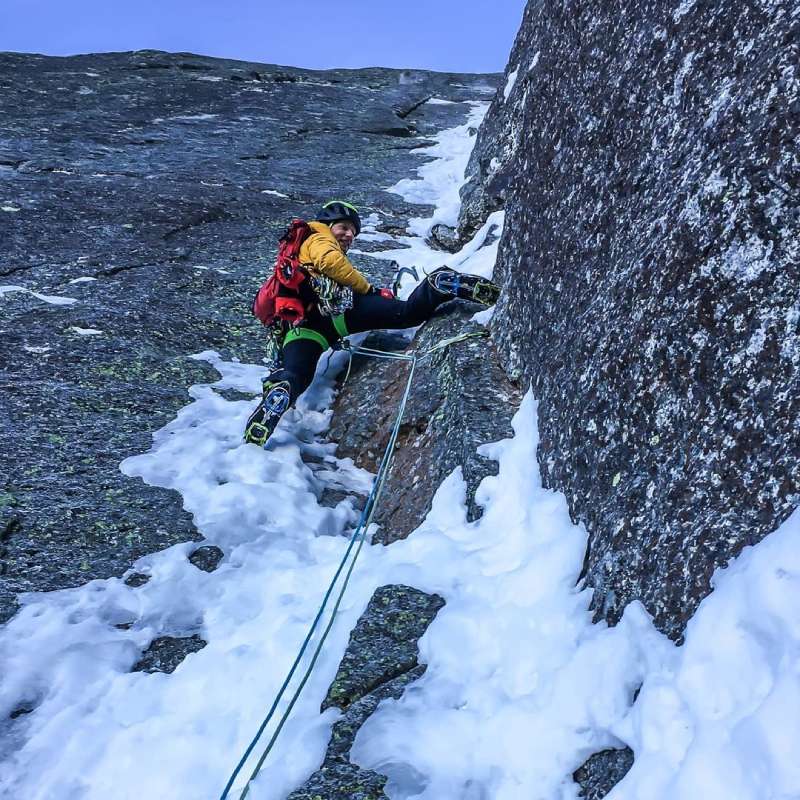 – Julbo / Fury / Sunglasses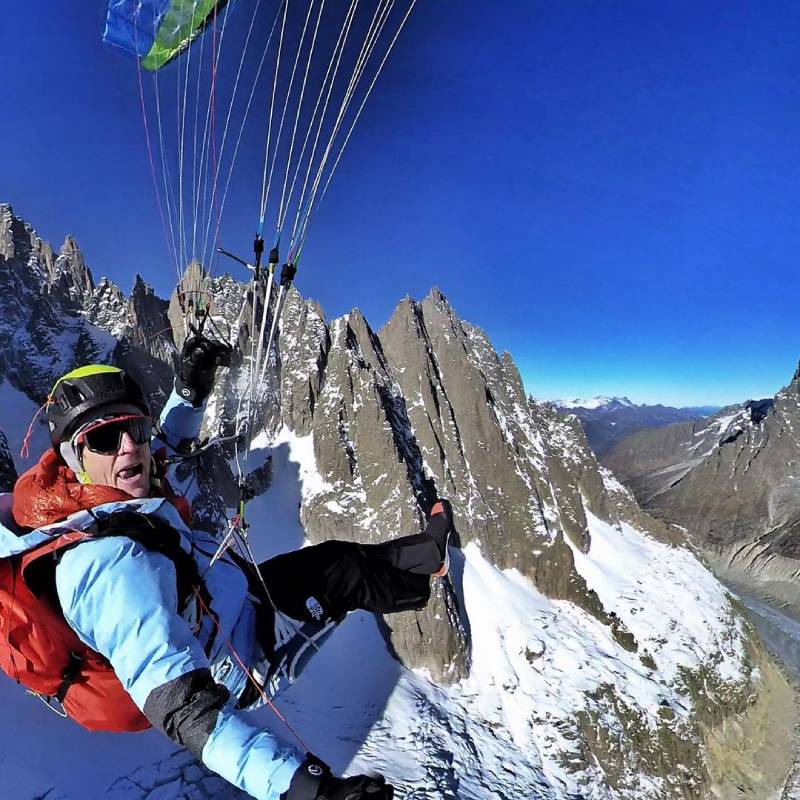 Products details
North Face / Summit L5 VRT Futurelight Pullover
Summit L5 VRT Pullover keeps you dry without adding unnecessary weight or bulk.
This hardshell jacket is designed for alpine climbing missions or fast and light foray.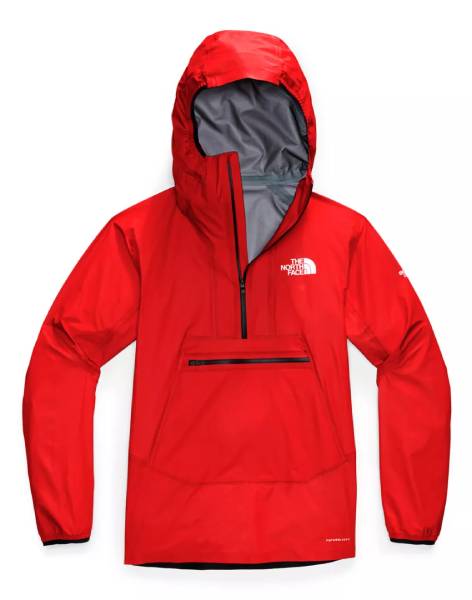 Super breathable fabric ensures you stay dry when the weather shifts. Cut for mobility and confidence when making dynamic moves, and for minimal space in your pack when stowed.
3-layer, 10-denier, waterproof-breathable FUTURELIGHT™ fabric keeps you dry and at the right temperature.
Fully seam-sealed.
Hood with pull back adjustment is pre-tensioned and is helmet-compatible.
Harness and backpack compatible.
The zippered front pocket has a stretch mesh drop pocket inside.
Horizontal, secure-zip front pocket with exposed
Removable stuff sack
Currently it is not in production anymore.
Website: Summit L5 VRT Futurelight Pullover
Edelrid / Beast lite crampons
The Beast Lite is the go-to crampon for steep terrain, whether for ice or mixed climbs.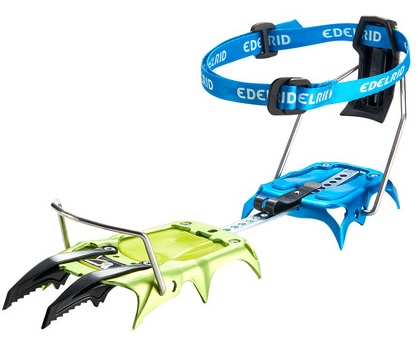 The unique combination of aluminum body and forged front teeth makes it the lightest steep ice crampon on the market.
Product information:
Anti-bot plates included
Can be adjusted from automatic to semi-automatic
Extremely lightweight and robust hardened aluminium in 3D design
Hardened steel front teeth for ultimate penetration on steep ice
Recommended for: vertical to overhanging mixed and ice climbing and alpinism where it is not intended to use the vertical points on rock.
Recommended max. weight of user: 90 kg
Intelligent interchangeable system: separate front teeth for quick and easy (single-bolt) adjustment from double to mono point
Strap keeper to store away webbing
Technical information:
Country of origin: Germany
Weight: 680 g / 24 oz
Website: Beast Lite
Julbo / Fury
With a striking and radical style, wide cylindrical lens, and perfect venting, FURY is made for speed!
Lightweight and designed to fit under any helmet, it offers top-quality grip. Sharp lines go perfectly with the latest trends in cycling and heighten the tech credentials and performance of these frames.
Available with our Spectron polycarbonate lenses for perfect clarity of vision and protection.
Technical features:
Nose Grip: Flexible, shock-absorbing grip insert on the bridge.
Air Link Temple system: Elastomer shock absorber insert at the end of the temple for improved comfort and lightness.
Full Venting: Highly vented sunglasses structure allowing full circulation of air to prevent fogging.
Grip Tech temples: Exclusive soft material on the temples that doesn't stick to hair, for perfect grip and comfort.
Panoramic view: Wide lens surface for maximum field of vision.
Total Cover: Maximum protection from sunlight in extreme conditions.
Website: Julbo – Fury