Ice climbers and alpinists can leave you breathtaking. Check out thomas_iceberg's profile.
Thomas brings you with his adventures where most of the people just wish to go… at the peak of the mountains. The most beautiful mountains, Alps!
What are your top three outdoor gear?
Follow thomas_iceberg on Instagram and check his website!
The North Face | Summit Futurelight Jacket L5
Designed for climbing, Furelight Jacket L5 from The North Face has a high level of durability and breathable-waterproofness protection with its 3L fabric. The flexibility is guaranteed by a 3D ergonomic patterning, and, during the ascents, the seams-less in the shoulders increase the comfort with a pack.
The nano structure of the FUTURELIGHT™ membrane allows air to pass through for better venting and breathability without sacrificing waterproofness and durability. The Futurelight jacket L5 has lifetime warranty!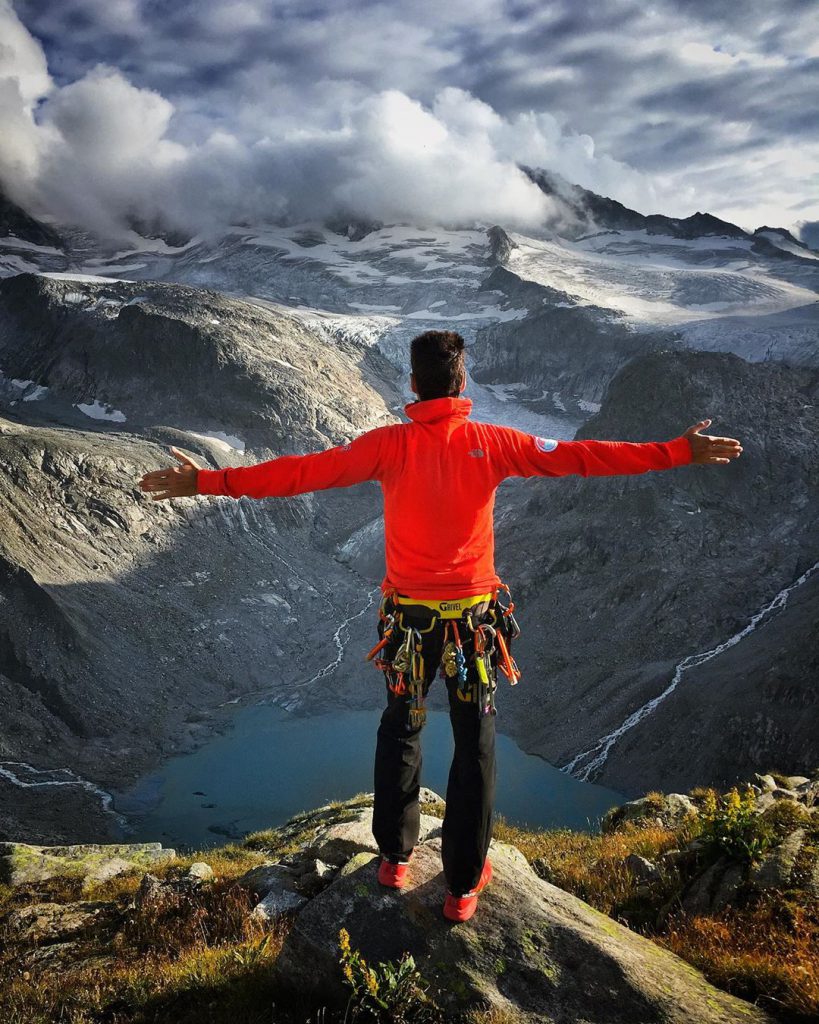 Link: The North Face | Summit Futurelight Jacket L5
Grivel The Dark Machine Ice Tool for ice climbers
Best ice axe for winter walking and ice climbing. The Dark Machine is pretty common tool among ice climbers! Technical ice axe for ice climbing, with interchangeable head, G-bone carbon composite shaft and full carbon handle.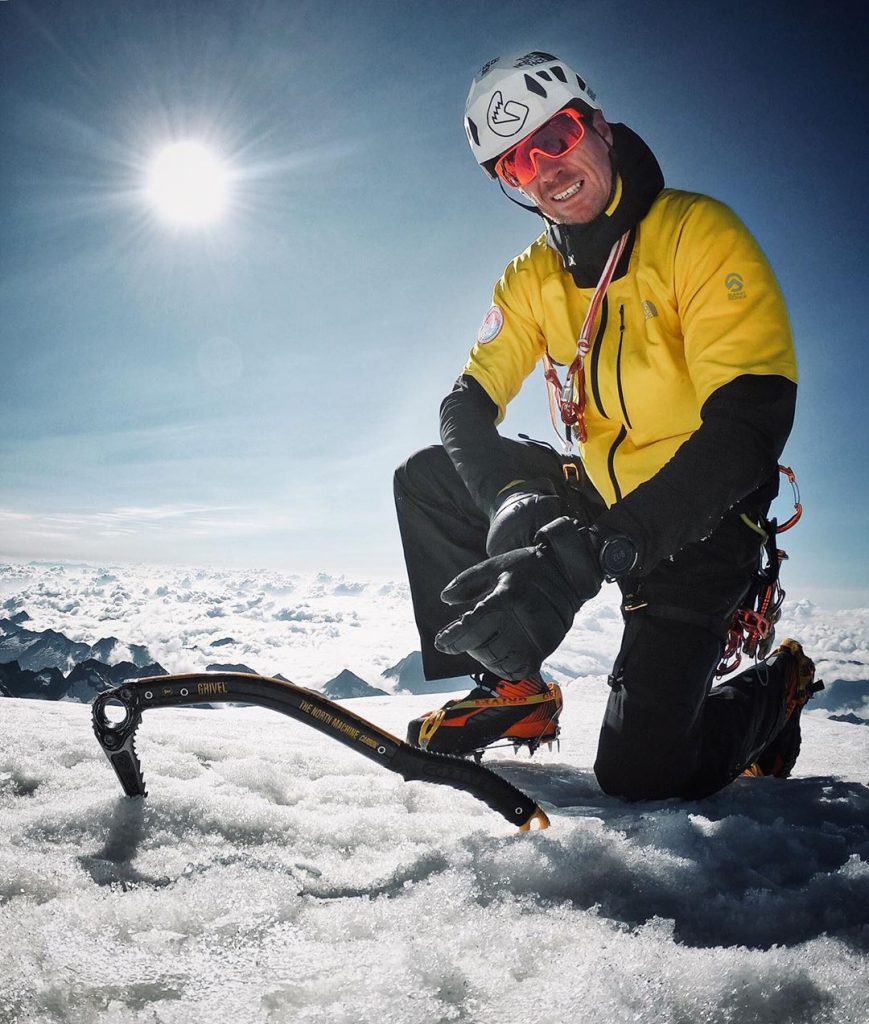 Link: https://grivel.com/products/dark-machine
La Sportiva G2 Shoe for ice climbers
Text Purpose-built and technical, the G2 SM is a lightweight double boot .
Double boot construction maximizes warmth, and dual Boa® closure systems ensure a responsive fit and ease of operation with gloves.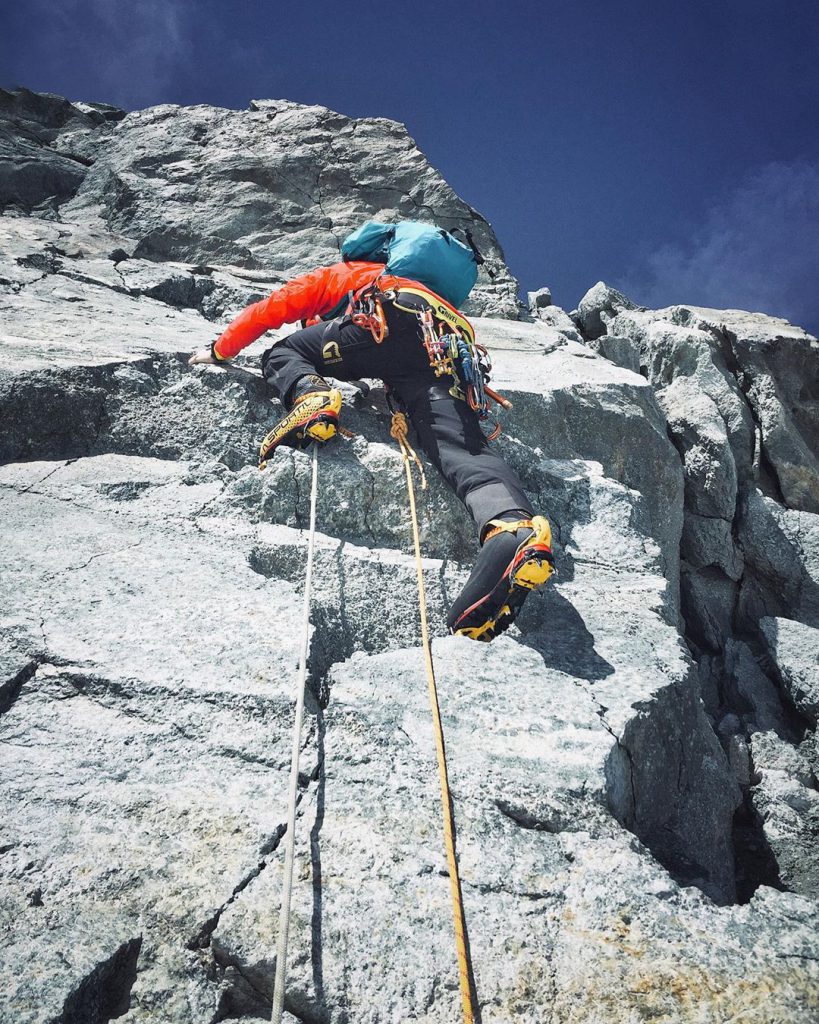 Quick drying materials for prolonged use in the mountains
Integrated gaiter provides maximum water resistance, warmth, and durability
Lightweight and low volume carbon Honeycomb Tech insole
Water repellent Cordura®
Insulating perforated felt
Low density expanded PE foam
Thermo-reflective aluminium / Water resistant Lorica® with Antiacqua™ external coating
Dual Boa® closure system
Link: La Sportiva G2 Shoe
Looking for other top three gears? Check out top three outdoor gear page!